So you want to publish a graphic novel? Excellent! I'll give you the good news first…
There's never been a better time to jump into the graphic novel world. Printing is cheaper than it's ever been, interest in the medium is at an all-time high, and, thanks to the online marketplace, creators are no longer shackled to the ordering habits of comics store owners. Even better, a well-planned Kickstarter campaign will not only generate seed money for your project but also the beginnings of a fanbase.
Now the bad news…
The comics industry is dead. No, let me rephrase that. The comics industry is undead. It is a rotted, bloated corpse that's been shot thirty times, set on fire, and then shoved off a twelve-story building—yet despite our best efforts to put the beast down, the damned thing gets right back up and starts killing again.
Killing? Yes… as in murder.
The comics industry as it has existed over the last thirty years has not only managed to bankrupt itself and blow every opportunity to expand and evolve, it's also slit the throat of anyone who's ever tried to drag it out of the fanboy ghetto. Make no mistake. The biggest obstacle to your success will be the undead monster called "comics."
How so?
Well, imagine you're a musician. After years of practice, you've mastered your craft, you've polished your songs, and you're ready to find an audience. So, you record your first album, a classic rock LP in the style of the Rolling Stones. Problem is, for three or four decades the music industry has been dominated by two corporations and they only want one style of music—heavy metal clown gangsta rap.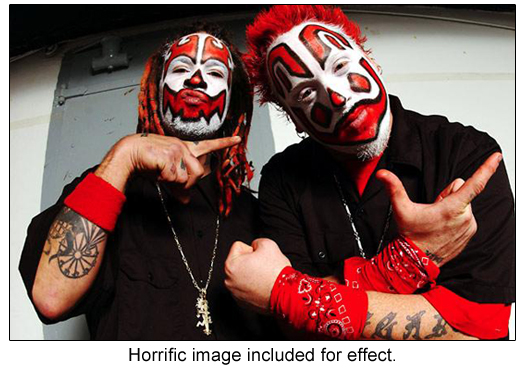 In fact, this Big Two has been so influential they've managed to chase all other music off the shelves. So aside from a few flukes, every record store in the country is owned by a hardcore juggalo who refuses to stock anything but clown rap. Even worse, when fans of classic rock show up at a store asking for your album, everyone in the place (including the owner) becomes openly hostile and tells these noobs to get lost.
So you try to get the word out yourself. You organize a press campaign proclaiming, "Hey world! There's more to life than rapping clowns!" But guess what? The music press is also dominated by juggalos, and they hate you too. At best, they ignore you; at worst, they actually review your album and make you the target of blind fanboy rage. So you decide to forget about the music press and opt to self-promote.
Unfortunately, the influence of clown rap is so ingrained into American culture that the word "music" has become synonymous with heavy metal clowns howling about bitches, grease-paint and Faygo. It doesn't matter how great your album is. It doesn't matter that you're nothing like those freaks. The moment you say you're a musician, the public at large instantly assumes you live to rap about how many bitches can be stuffed into a clown car.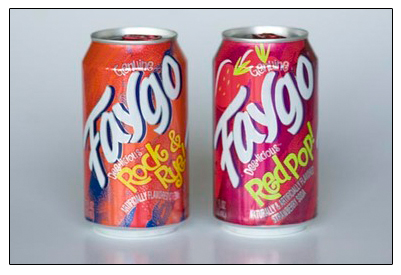 Right. I'm sure you see where I'm going with this. The point is, if you get into graphic storytelling, the comics industry's unholy alliance with the cult of superheroes is going to affect you.
Now the twist. Yes, the comics industry does keep rising from the grave to kill again, but, just like in the movies, undead hell monsters can suffer a fate worse than death—irrelevance. And that's just about where superhero comics are today. Sure, superheroes may be scoring big at the box office with films like The Dark Knight Rises and The Avengers, but neither Marvel nor DC has been able to translate that success into actual book sales. In fact, their readership continues to shrink. The reasons for this are many, but it all routes back to the same thing—a refusal to adapt. To enjoy a typical Big Two title a fan must be steeped in at least twenty years of superhero trivia and willing to buy a minimum of five interrelated titles a week. Plus, on a more basic level, the writing in quite a few of these books is generally bad.
Which brings me back to you. You have ideas. You have drive. You have a story that doesn't involve guys in tights. Excellent. We need you. The medium needs you. Not only that, there's a whole world of potential readers being ignored by the current regimen hungry for new material. But to find your audience you'll have to be a trail blazer. The old routes—comics stores, Diamond Distribution, the mainstream comics press—these are all dead ends. In fact, it's best to simply think of your graphic novel as a traditional novel and market it as such. Is your story a crime drama? Then market to the noir/true crime crowd. Horror? Then you want every subscriber of Fangoria magazine. Marketing non-hero comics to the traditional comics crowd is a waste of time, money, and sanity.
For example, the vast majority of sales for my last graphic novel, UTOPIATES, were not at conventions or comics stores. Nope. Most of my books sold on Amazon.com and were purchased by people who don't read comics books.
Now for some tips about graphic novel publishing…
1. Avoid Diamond Distribution.
Diamond is the traditional distributor for comics and graphic novels, and for a long time has been the only game in town. This company is notorious for losing product, not paying, delivering late, and in general, screwing up and making YOU swallow the cost. These guys are a joke, a bad joke. Avoid them like the plague. It is true that most comics stores order exclusively from Diamond, but that brings me to my next tip…
2. Don't bother with comic book stores.
I realize this sounds counter-intuitive, but trust me. Many stores are not worth your time. They are club houses for 50-year-old men who never grew up. Their clientele will never buy your book and the owners (regardless of what they say) have no interest in diversifying. Are there exceptions? Absolutely. Isotope in San Francisco is excellent. Same with Midtown Comics in New York. If these stores represented the norm, the industry would be in great shape. In fact, here's a number to chew on. In 2010 there were less than 2000 comics shops in the United States. Out of those shops, less than 300 stocked non-superhero titles. That's a pretty small number. Small enough, in fact, that you can bypass Diamond Distribution altogether and sell your book directly to the stores that are worth your time. But really, the place you'll do most of your sales will be…
3. The Internet!
Want to reach your audience? The internet is the best place. Create a promotional site or blog with a shop. Set up accounts with Amazon.com and Barns&Noble.com. Unlike Diamond, these companies always pay, they pay on time, and there's never any issues regarding "lost books" or "missing checks." Likewise, get your book on the Kindle ASAP. I could write more here, but really this deserves its own article.
4. Promotion.
Sadly, most comic news sites suffer from the same problem the industry does. It's all about tights, tits, and the Big Two. For all the media's pissing and moaning about how "the industry needs to change," the truth is, reviewers rarely have any interest in actually being a part of that change. So, who in the comics press is good? Well, you obviously know about Broken Frontier. But here are few other outlets I've found to be receptive:
Comic Book of the Month
The Geek Cave
The Furnace
Amber Unmasked
Comic Book Noise
Comics Related
Graphic Policy
Geeks of Doom
The Outhousers
Aside from these vehicles, the best thing you can do is seek coverage from non-comics news sources. This will require you to think creatively and work hard but is highly rewarding. Remember, your aim is to capture one of the many audiences the comics industry has ignored. This, too, requires a column all its own (which is in the works).
5. Do NOT ignore the anime crowd.
Drop whatever preconceived notions you have about anime and anime readers. This audience represents the biggest (and most enthusiastic) consumers of sequential storytelling in the world. Sure, right now they're mostly in their teens and fixated on stuff coming out of Japan, but you know what? These kids LOVE the comics medium and have no preconceived notions about what it should or should not be. And it's been my experience they are always willing to try something new. Even better, these kids are going to get older, mature, and want to graduate up to more complex forms of storytelling. This is exactly the kind of reader who buys my books at anime cons. In fact, Anime Expo has been my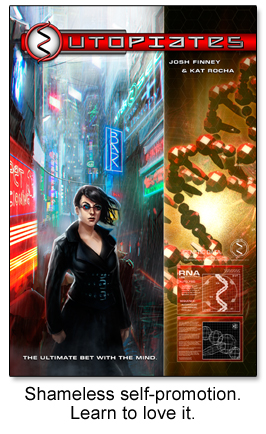 highest grossing convention for the past three years.
6. Never forget you are your best salesman.
When building a fanbase, you need to constantly be thinking of new, innovative ways to build your audience. Never pass up an opportunity to bring new readers into the fold. Don't be afraid to shamelessly plug your work. Never pass up a chance to say…
In the near future science is able to distill human personalities into a drug-form. Called utopiates –a merging of the words utopia and opiate— these drugs allow users to swap personalities with the "mental imprints" of other people. This is the common thread that links the stories in the Utopiates graphic novel. Over the course of 120 pages, we follow the interconnected lives of three individuals who inject the "souls" of other people. Each is a user of utopiates for his own reasons, but all learn that the cost of soul swapping is extremely high. At its core, UTOPIATES is an unflinching portrayal of human behavior at its most extreme.
You can read the first chapter of UTOPIATES free online at www.UtopiatesComic.com.
See what I did there? Good night everyone.