Broken Frontier Anthology: A Massive Creator-Owned Adventure about Breaking Boundaries and Exploring The Great Unknown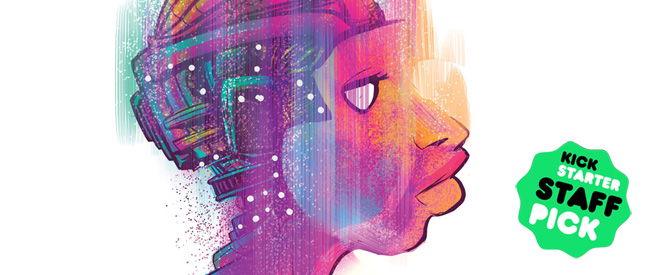 The entire Broken Frontier team is incredibly proud to launch the Kickstarter campaign for our Broken Frontier Anthology.
Here's a word by our Editor in Chief Frederik Hautain introducing the project:
Why we're creating this book and how you can help make it happen
We put together this book to celebrate the infinite storytelling possibilities offered by creator-owned comics. These books and their creators are breaking boundaries and pushing the comics medium forward incredibly. They are bringing in new readers every day and the comics industry is a better place for that.
Hop on over to our Kickstarter campaign page to join us on this bold adventure and please share it with your friends! Our Twitter hashtag is #BFanthology.
About the creators and their stories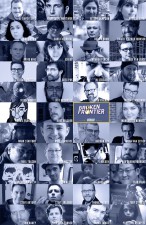 The Broken Frontier Anthology is a fully creator-owned book featuring stories about breaking frontiers and exploring the great unknown by over 40 creators from around the world, ranging from multiple award-winning creators to bright, up-and-coming talent.
The book has everything: The last man in the galaxy? Check! An immortal on the edges of the universe? You bet! Cosmic horror on previously unimagined scale? Of course! The list goes on: Time travel, dystopian deserts, bewildered Vikings stumbling upon the supernatural. Yes, Vikings, because why the hell not?!
You'll also see some dimension hopping, an existential murder mystery, a man digging to the center of the Earth… and much more!
Here's an overview of all the amazingly talented men and women aboard, from the creative teams to the creators handling their stories completely by themselves (writing, art, colors, letters):
Creative teams
A. David Lewis & Noel Tuazon
Adam Egypt Mortimer & Jeff McComsey
Cullen Bunn & Nathan Fox
David Hine & Mark Stafford
Fred Van Lente, Alison Sampson & Jason Wordie
Frederik Hautain & Facundo Percio
Greg Pak & Tom Raney
Joshua Hale Fialkov & Ryan Kelly
Justin Zimmerman & Mike Lawrence
Kurt Belcher & Rob Croonenborghs
Marguerite Bennett & Varga Tamás
Phil Hester & Daniel Warren Johnson
Steve Orlando, Yaroslav Astapeev & Thomas Mauer
Tyler Chin-Tanner & Ayşegül Sınav
Individual stories
Box Brown
Carla Berrocal
EdieOP
INJ Culbard
Jamie Coe
Karrie Fransman
Noah Van Sciver
PJ Holden
Robert Sammelin
Salgood Sam
Sean Wang
Steve Bryant
Toby Cypress (with Tyler-Chin Tanner)