As dates for the 2023 comics festival circuit start being announced, here's a look at the guests and details for this year's Lake Como Comic Art Festival.
Lake Como Comic Art Festival Announces Dates and New Wave of Guests.
Renowned festival returns to Villa Erba on Lake Como, Italy – May 12-14, 2023.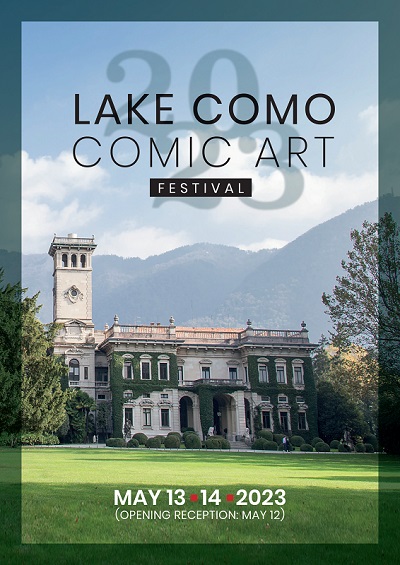 Following successful early editions in 2018 and 2019, and a triumphant return after the pandemic last year, Lake Como Comic Art Festival (LCCAF) is back with its fourth edition from May 12-14, 2023.
Founded by many of the same people who created Big Wow Comic Fest in California and Paris Comic Expo, LCCAF showcases the best of US and international comic talent in a relaxed and intimate setting. The festival boasts one of the most impressive line-ups on any continent, and this coming year is no exception.
The first wave of guests, announced over the holiday period, includes:
Stanley 'Artgerm' Lau, Ryan Ottley, Peach Momoko, Dan Brereton, Jenny Frison, Alexander Lozano, Eric Powell, Sozomaika, Frank Cho, Emanuala Lupacchino, Simon Bisley, Mark Bodé, Cat Staggs, Art Adams, Gabriele Dell'Otto, Lee Bermejo, Travis Charest, Geof Darrow, Arantza Sestayo, Riccardo Federici, Joyce Chin, Olivier Coipel, Simone Bianchi and Humberto Ramos – and that is just the tip of the iceberg.
Joining those previously announced visitors in May will be:
Tanino Liberatore, Liam Sharp, Esad Ribic, Mark Raats, Enrico Marini, Milo Manara, and more to be announced over the coming weeks.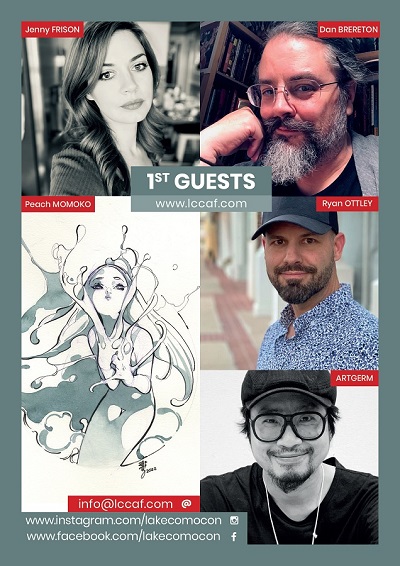 "Our goal has always been to place comics front and centre," say co-founders Arnaud Lapeyre and Steve Morger. "Too many organisers crowd their shows with cosplay and media guests, but we offer a return to those quieter days when fans could access their favourite creators and panels without distraction."
Tickets are strictly limited and sold on a first-come-first-served basis for this year's festival. Situated in the idyllic grounds of Villa Erba in Cernobbio, on the banks of Lake Como, Italy, this is a destination event like no other.
For lovers of art collecting, comics, and the people behind it all, it's a unique opportunity to get up close and personal with some of your favourite creators. Whether you're a returning visitor, or first-time attendee, there's no better place to celebrate and immerse yourself in the power of the Ninth Art.
You can stay up-to-date with the festival by following them on Facebook or Twitter, and stay tuned for all the latest announcements on their newly launched Instagram channel @LCCAF. Tickets and further information are available now from lccaf.com.