Contact us
General information & press
info@brokenfrontier.com
This is our main mailbox. Please use it for site comments, suggestions, general questions or to report a bug.
headlines@brokenfrontier.com
For press releases, previews, solicitations and scoops.
advertise@brokenfrontier.com
For advertising inquiries.
applications@brokenfrontier.com
For staff applications and writing submissions.
reviews@brokenfrontier.com
For review requests, digital or hard copy. Please see 'Postal address' below for more information on sending us hard copies. Since we receive review requests daily, we cannot guarantee that we will honor all requests. We do, however, share all requests with the staff and cover as much material as possible.
Postal address
Broken Frontier
Wingeveld 69
3390 Sint-Joris-Winge
Belgium
Please note that if you wish to send comp copies to a particular staff member, it is best to contact them directly via their individual email address listed below. Due to the international whereabouts of our staff, we are unable to forward anything that is sent to the main postal address.
The Staff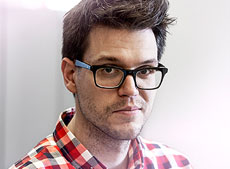 Frederik Hautain
Editor in Chief
frederik@brokenfrontier.com




Frederik hails from Belgium, the land of insanely good beer, chocolates and french fries. It's also a country with a very strong comics culture and comics have been a part of Frederik's life for as long as he can remember. Comics inspire him because of the greatness achieved when words and art are perfectly in sync, making them an unparalleled exponent of creative expression. He also wants you to know that he's a lefty with a right hand of doom that would make Hellboy proud.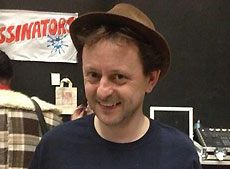 Andy Oliver
Managing Editor
andyoliver@brokenfrontier.com



Andy is BF's Managing Editor and its resident specialist on small press, self-published and altcomics through his regular 'Small Pressganged' column. He is also a contributor to Paul Gravett's book 1001 Comics You Must Read Before You Die. In the 1990s his name was a regular fixture on Marvel/DC letter columns although he now claims said missives were either the work of a genetically altered actress, a clone, or possibly the Andy Oliver of Earth-2.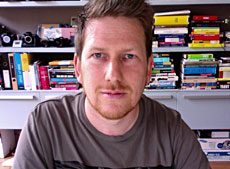 Bart Croonenborghs
Contributing Editor
bartcroonenborghs@brokenfrontier.com



As a resident of Belgium, Bart is our very own continental canary. With his eagle-like eye for standout graphics coupled with a strong love for solid narrative fiction, he reports from the deviate world of Europe's bandes dessinées. He writes the Crossing Borders column where he focuses on the ephemeral, exceptional and esoteric publishing efforts of eccentric Europe, all solidly embedded in a cultural landscape.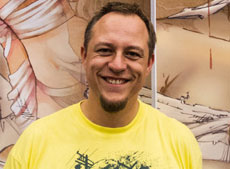 Richard Boom
News Editor
richardboom@brokenfrontier.com



Richard Boom, a handsome chunk of 100% Dutch ground beef, has always loved to connect with other comics fans and creators over the internet. He was the driving force behind the Bad Grrl Comics fan club (2001-2010) and has since set up websites for Arthur Suydam, Eric Basaldua, Broadsword Comics and others. In 2009 at F.A.C.T.S., an annual Belgian convention, he met Frederik and shortly thereafter started manning BF's news section. He proclaims he'll never stop.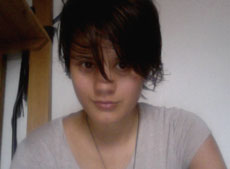 Conori Bell-Bhuiyan
Staff Writer
conoribellbhuiyan@brokenfrontier.com



Conori is a student in Manchester, a wannabe journalist, and a wide-eyed newbie to the comics world, and shamelessly entralled by all the shiny new stories she's discovering. When she's not drowned in studies or seeking refuge in artisan cocktails she's blogging, reviewing and writing on music, arts and anything else quirky enough to catch her eye.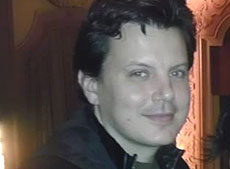 Tyler Chin-Tanner
Staff Writer
tylerchintanner@brokenfrontier.com




After graduating from the renowned Kubert School for Cartoon & Graphic Arts in 2006, Tyler co-founded the small press publisher, A Wave Blue World, with his wife, Wendy. He is the author of the two graphic novels, Adrenaline (2009) and American Terrorist (2012) and is currently working on an upcoming project as well as publishing other creator's work through AWBW. He lives in Portland, OR with his wife and two daughters.
Levi Hunt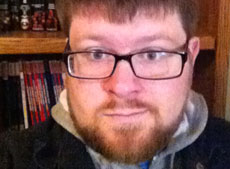 Staff Writer
levihunt@brokenfrontier.com



Levi Hunt has spent most of his life in Montana and is obsessed with TV, movies, video games, sports, and (of course) comic books. The medium doesn't matter, Levi just loves to become immersed in a well-constructed world with interesting characters, whether they be survivors on Lost or the sad-sacks on this year's Denver Nuggets roster. That immersion causes him to be a history nerd when it comes to the pop culture he's obsessed with, making "Best of" lists for movies released in 1997 and ordering his list of favorite Buffy episodes. A lifelong lover of superheroes and the lessons they provided, Levi discovered in high school that there were (gasp!) more publishers beyond Marvel and DC. He now has as deep and passionate love for the indies as well as the superheroes.
Joe Krawec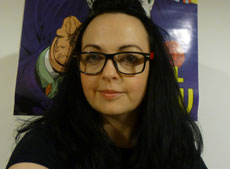 Staff Writer
joekrawec@brokenfrontier.com



Joe Krawec only started reading comics in 2010 and now wonders how she ever managed to live without them. She is a doctoral candidate in British cultural history, but somehow also finds the time to apply her academic skills to Batman, researching the development of the character and his associated industry in her blog. Joe wants to own a small dog, would like to know why people routinely call her 'trouble', and enjoys spelling her first name the boy's way because it confuses people. Although her time at Broken Frontier has developed her reading tastes beyond DC, she promises Batman that she will never, ever leave his side.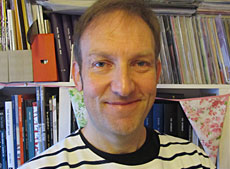 Tom Murphy
Staff Writer
tommurphy@brokenfrontier.com



Tom Murphy has been poring over comics since being drawn in by the promise of "Sophisticated Suspense" on the cover of an Alan Moore Swamp Thing. However, he's never known a more exciting time for the medium. A MA graduate in screenwriting, he's particularly interested in narrative technique and the relationships between comics and other art forms. He lives in London and works in publishing.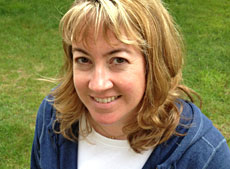 Karen O'Brien
Staff Writer
karenobrien@brokenfrontier.com



Karen O'Brien is a Chicago-based editor and writer who edits by day and plays percussion with local orchestras by night. A former columnist for Comics Buyer's Guide magazine, she has a healthy appreciation for small press and indie comics. She avidly supports efforts to use comics to promote literacy. At cons she can usually be found wandering through the Artist Alley sections, searching for mini-comics and finding inspiration.
Social media
Follow us on Twitter: @brokenfrontier
Become a fan on Facebook: www.facebook.com/brokenfrontier