Contact us
General information & press
info@brokenfrontier.com
This is our main mailbox. Please use it for site comments, suggestions, general questions or to report a bug.
headlines@brokenfrontier.com
For press releases, previews, solicitations and scoops.
advertise@brokenfrontier.com
For advertising inquiries.
applications@brokenfrontier.com
For staff applications and writing submissions.
Postal address
Broken Frontier
Wingeveld 69
3390 Sint-Joris-Winge
Belgium
Please note that if you wish to send comp copies to a particular staff member, it is best to contact them directly via their individual email address listed below. Due to the international whereabouts of our staff, we are unable to forward anything that is sent to the main postal address.
The Staff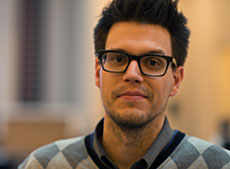 Frederik Hautain
Editor in Chief
frederik@brokenfrontier.com




Frederik hails from Belgium, the land of insanely good beer, chocolates and french fries. It's also a country with a very strong comics culture and comics have been a part of Frederik's life for as long as he can remember. Comics inspire him because of the greatness achieved when words and art are perfectly in sync, making them an unparalleled exponent of creative expression. He also wants you to know that he's a lefty with a right hand of doom that would make Hellboy proud.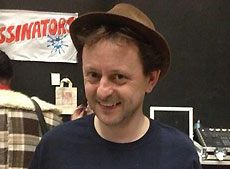 Andy Oliver
Managing Editor
andyoliver@brokenfrontier.com



Andy is BF's Managing Editor and its resident specialist on small press, self-published and altcomics through his regular 'Small Pressganged' column. He is also a contributor to Paul Gravett's book 1001 Comics You Must Read Before You Die. In the 1990s his name was a regular fixture on Marvel/DC letter columns although he now claims said missives were either the work of a genetically altered actress, a clone, or possibly the Andy Oliver of Earth -2.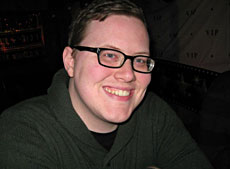 Eric Lindberg
Senior Editor
ericlindberg@brokenfrontier.com



Eric Lindberg is Senior Editor and a contributing writer for Broken Frontier. He oversees the website's review staff. Eric is passionate about stories and the written word. He is the author of "Rowena" in AC Comics' Femforce and the web-comic The Green Goddess Inn with Interweb Comics. He loves comic books for their fantastic characters and concepts and for the fascinating intersection of storytelling and art.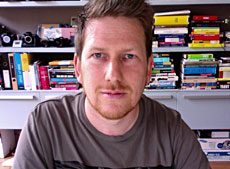 Bart Croonenborghs
Contributing Editor
bartcroonenborghs@brokenfrontier.com



As a resident of Belgium, Bart is our very own continental canary. With his eagle-like eye for standout graphics coupled with a strong love for solid narrative fiction, he reports from the deviate world of Europe's bandes dessinées. He writes the Crossing Borders column where he focuses on the ephemeral, exceptional and esoteric publishing efforts of eccentric Europe, all solidly embedded in a cultural landscape.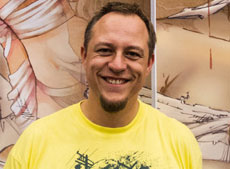 Richard Boom
News Editor
richardboom@brokenfrontier.com



Richard Boom, a handsome chunk of 100% Dutch ground beef, has always loved to connect with other comics fans and creators over the internet. He was the driving force behind the Bad Grrl Comics fan club (2001-2010) and has since set up websites for Arthur Suydam, Eric Basaldua, Broadsword Comics and others. In 2009 at F.A.C.T.S., an annual Belgian convention, he met Frederik and shortly thereafter started manning BF's news section. He proclaims he'll never stop.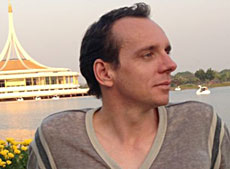 Kris Bather
Staff Writer
krisbather@brokenfrontier.com



Kris lives in Western Australia. When he is not watching foreign or indie films, he spends too much time exercising and even more time posing. He writes for Broken Frontier as he believes that comics hold great potential for wild and challenging storytelling. He has a fondness for coffee, dark chocolate and the occasional PS3 shooter. He also co-created the now defunct Extra Sequential podcast and magazine.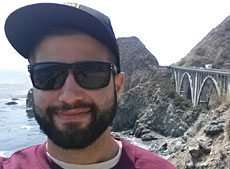 Jason Clyma
Staff Writer
jasonclyma@brokenfrontier.com
Jason is studying to be a special special-education teacher from Sacramento, CA, but still manages to find time to read and chat about comics every day. Even though right now he's living the life of Clark Kent, he fancies himself to much more like Wally West.
Jonah Lang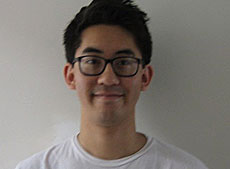 Staff Writer
jonahlang@brokenfrontier.com




Jonah Lang is a New York City-based former Marvel intern who learned to read with Spider-Man comics. His worldview is heavily informed by the works of Mark Waid and Warren Ellis, so his grip on reality is tenuous at best, but he means well and tries to help where he can. His dreams are to one day write Superman and Spider-Man comics, and to play Amadeus Cho in a film or television adaptation.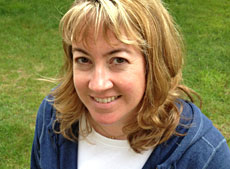 Karen O'Brien
Staff Writer
karenobrien@brokenfrontier.com



Karen O'Brien is a Chicago-based editor and writer who edits by day and plays percussion with local orchestras by night. A former columnist for Comics Buyer's Guide magazine, she has a healthy appreciation for small press and indie comics. She avidly supports efforts to use comics to promote literacy. At cons she can usually be found wandering through the Artist Alley sections, searching for mini-comics and finding inspiration.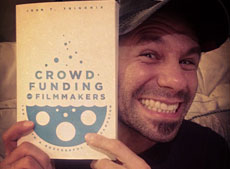 John Trigonis
Staff Writer
johntrigonis@brokenfrontier.com




John T. Trigonis has spent more than ten years as an independent filmmaker, writer, and university professor teaching a myriad of complex subjects; the only things he's spent more time with are comic books. He's since traded in his professor's robes for a career managing film, web and video campaigns for the global crowdfunding platform Indiegogo. A great story drives him to get up with the sunrise every morning.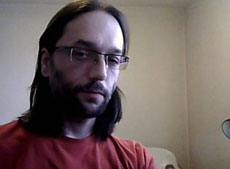 Jason Wilkins
Staff Writer
jasonwilkins@brokenfrontier.com




Jason Wilkins is a freelance writer based in the belly button of North America, Winnipeg, Canada. He believes there's no purer form of storytelling than the marriage of words and pictures that is comics. For the past couple of years, thanks to his long-suffering editors, he's been fortunate enough to contribute reviews, columns, and interviews to Broken Frontier. 2013 will (hopefully) see the publication of his first comics work in an e-anthology dedicated to the Golden Age of Canadian comics.
Social media
Follow us on Twitter: @brokenfrontier
Become a fan on Facebook: www.facebook.com/brokenfrontier