Contact us
General mailboxes
Thank you for your interest in Broken Frontier! Check out our contact details and team bios below.
headlines@brokenfrontier.com
For press releases, previews, solicitations and scoops.
reviews@brokenfrontier.com
For review requests, digital or hard copies. If you want to send hard copies to a particular staff member, please contact them directly via their individual email address listed below. Due to the international whereabouts of our staff, we don't list a public mailing address. Since we receive  review requests daily, we cannot guarantee to honor all requests. We do, however, share all requests with the staff and cover as much material as possible.
joinus@brokenfrontier.com
For staff applications and writing submissions. More info.
advertise@brokenfrontier.com
For advertising inquiries.
PLEASE NOTE: We publish original content only at Broken Frontier and do not accept submissions for sponsored posts or paid-for advertising articles.
Staff
Editorial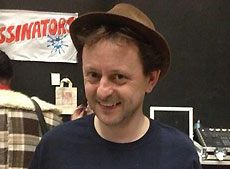 Andy Oliver
Editor-in-Chief
andyoliver@brokenfrontier.com – @AndyWPOliver
Andy is BF's Editor-in-Chief, site owner and its resident specialist on small press, self-published and alt comics through his regular 'Small Pressganged' column. He has been a member of the British Comic Awards Committee and was a past judge for the Myriad First Graphic Novel Competition. He is also a co-organiser of Small Press Day, the editor of the Broken Frontier Small Press Yearbook, a regular chair/guest on panels on the UK comics circuit and was a contributor to Paul Gravett's book 1001 Comics You Must Read Before You Die.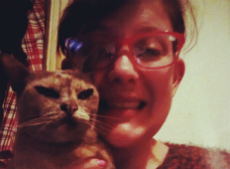 EdieOP
Operations Editor
edieop@brokenfrontier.com – @edieop
Operations Editor EdieOP is a UK-based comic artist and illustrator representing the sunny side of sinister.  She is the author and illustrator of Maleficium (2014) which was shortlisted for the British Comic Awards Young Person's category 2015 and she is currently working on her next graphic novel. Edie is passionate about small press and indie comics and can be found writing, reading, teaching or creating comics.
Staff Writers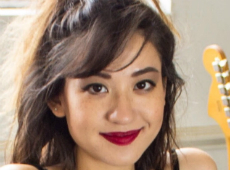 Ally Russell
Features and Reviews
@_allyrussell
Since moving back to London from Perth, Western Australia, Ally has been working full-time in the film and TV industry, and spending almost every other waking hour reading, drawing, and learning about comics.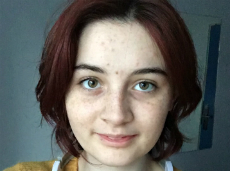 Holly Raidl
Reviews
@iliadtea
Holly is a classics student who occasionally dabbles in creative pursuits. She is especially fond of self-published and LGBT+ comics. She spends most of her time with her studies or attempting to get involved with things relating to comics, theatre, comedy and the ancient world.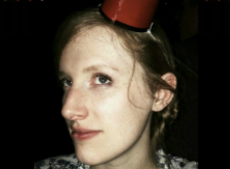 Jenny Robins
Features and Reviews
@jennyrobins
Jenny Robins is an illustrator and art teacher based in London. She draws birds, words, comics, people, murals or anything that you would like to pay her for. Her zines What Birds Are Really Thinking #1-2 and Real TV Wisdom #1-2 are really excellent examples of her work, her short comics have been published in Solipsistic Pop, Meanwhile…, Over the Line and Dirty Rotten Comics among others. She's currently working on a book of short comic stories based around her illustration project 3.52billion (#3point52billion). She's likely to show up at your book launch and talk to strangers, if there's free wine and it's the summer holidays.
Lindsay Pereira
Features and Reviews
Lindsay Pereira is a Toronto-based journalist, columnist, editor and digital strategist for global media and publishing houses. He is co-editor of Women's Voices, an anthology of nineteenth and early twentieth century Indian writing in English (OUP, 2002). Lindsay writes about the arts, obsesses over literature and music, and works to pay for tickets to Tori Amos concerts.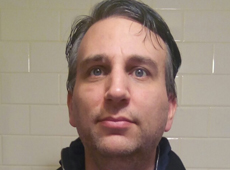 Robin Enrico
Reviews
@robinhoodie
Robin Enrico is the writer and artist behind the graphic novels Jam In The Band and Life of Vice published by Alternative Comics. He lives and works in New York City. More of his work can be seen at www.robinenrico.com.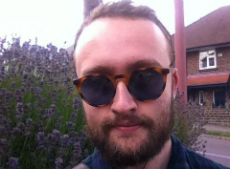 Tom Baker
Features and Reviews
Tom is a writer based in East London. His work has appeared on Comic Book Resources, WhatCulture, About.com, and a succession of blogs consigned to the dustheap of history even the WayBack Machine doesn't bother with. Until a bad experience with GCSE Art, he was almost certain he was going to draw comics, meaning he's the classic frustrated artist critic. Look out! He loves comics that are pretty, funny, gross, smart, and stupid in equal measure.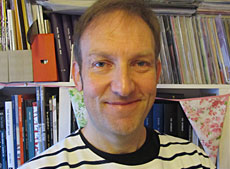 Tom Murphy
Features and Reviews
@TomeenMurphy 
Tom Murphy has been poring over comics since being drawn in by the promise of "Sophisticated Suspense" on the cover of an Alan Moore Swamp Thing. However, he's never known a more exciting time for the medium. A MA graduate in screenwriting, he's particularly interested in narrative technique and the relationships between comics and other art forms. He lives in London and works in publishing.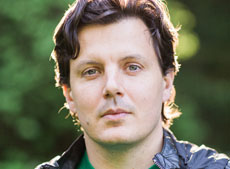 Tyler Chin-Tanner
Features
tylerchintanner@brokenfrontier.com – @AWaveBlueWorld
After graduating from the renowned Kubert School for Cartoon & Graphic Arts in 2006, Tyler co-founded the small press publisher, A Wave Blue World, with his wife, Wendy. He is the author of the two graphic novels, Adrenaline (2009) and American Terrorist (2012) and is currently working on an upcoming project as well as publishing other creator's work through AWBW. He lives in Portland, OR with his wife and two daughters.
Contributing Writers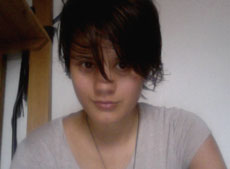 Conori Bell-Bhuiyan
Features and Reviews
@conoriblue

Conori is a student in Manchester, a wannabe journalist, and a wide-eyed newbie to the comics world, and shamelessly entralled by all the shiny new stories they're discovering. When they're not drowned in studies or seeking refuge in artisan cocktails they're blogging, reviewing and writing on music, arts and anything else quirky enough to catch their eye.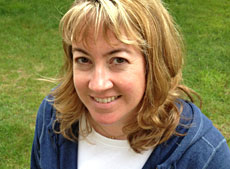 Karen O'Brien
Features and Reviews
@leaveittokaren
Karen O'Brien is a Chicago-based editor and writer who edits by day and plays percussion with local orchestras by night. A former columnist for Comics Buyer's Guide magazine, she has a healthy appreciation for small press and indie comics. She avidly supports efforts to use comics to promote literacy. At cons she can usually be found wandering through the Artist Alley sections, searching for mini-comics and finding inspiration.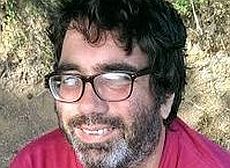 Tony Ingram
Features and Reviews
@TonyIng82432643
Tony, originally from London now quietly decomposing in Suffolk, has made a number of sideways career moves in his life, but comics have always been a constant, a source of inspiration, comfort, and temporary escape from an increasingly mad world. He used to publish small press titles which nobody read, spent some years as the editor and lead writer of Crikey!, the Magazine of British Comics, which quite a few people read, and nowadays, when he's not reading comics or writing about comics, he's working on a British comics wikia. He likes comics.
Social media
Follow us on Twitter: @brokenfrontier
Become a fan on Facebook: www.facebook.com/brokenfrontier