News today that long-time comics commentator Steve Morris has taken his place in Tharg's hierarchy as Rebellion's new 2000 AD and graphic novels marketing manager. Congratulations to Steve who has been a mainstay in the UK comics community over the last decade. More in the press release below.
Rebellion announces Steve Morris as new 2000 AD and graphic novels marketing manager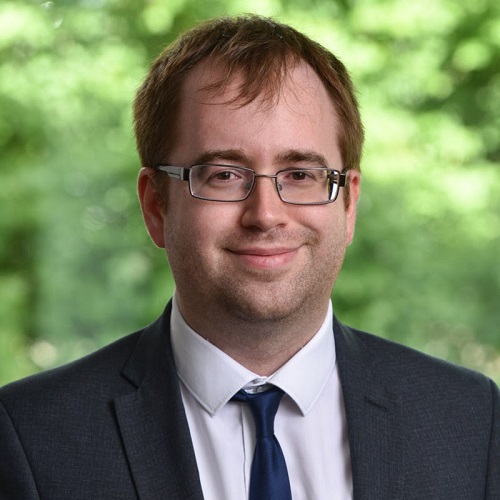 Rebellion is delighted to announce that Steve Morris is joining its publishing division as Marketing Manager for 2000 AD & Graphic Novels.
One of the largest independent games development studios in Europe, Rebellion publishes the legendary British comic book 2000 AD every week, as well as its monthly stablemate the Judge Dredd Megazine, while it also maintains the biggest archive of English-language comics in the world.
Steve will work closely with the 2000 AD Brand Manager, Michael Molcher, to market and publicise Rebellion's growing stable of new comics and extensive archive of more than a century of British comics publishing.
As well as overseeing marketing and advertising activities for new comics and collections, he will be the primary press contact for media outlets, reviewers, and influencers, working with them to boost awareness of the firm's fantastic comic book brands, as well as establishing a greater presence in markets in both the UK and abroad.
Steve joins the publishing house after a number of years working in marketing and was previously Marketing Manager for Ryley Wealth Management. He has been a noted comics critic for more than a decade, writing for such comics news and review websites as The Beat, Comic Book Herald and many others, and in 2017 he established his own Patreon-funded comics review site, Shelfdust.
Publishing Manager Beth Lewis said: "I'm delighted to have Steve join the team. His knowledge and passion for 2000 AD, and his experience within the comics industry, is a great asset to our growing department."
Steve Morris said: "The deeper I dive down the rabbit-hole of Rebellion's extensive, surprising, and challengingly prophetic back catalogue, the clearer it's been to me that the continued success of 2000 AD is one of the most impressive creative achievements in comics history.
"I'm incredibly excited to be able to cross through The Forbidden Door and move from comics criticism into comics marketing, working alongside the (apparently robotic?) teams at both 2000 AD and The Treasury of British Comics to increase global levels of Thrill-Power even further beyond their recommended limits. The other great news is that Tharg promises me the grafts won't hurt anymore if I just stop scratching them!"