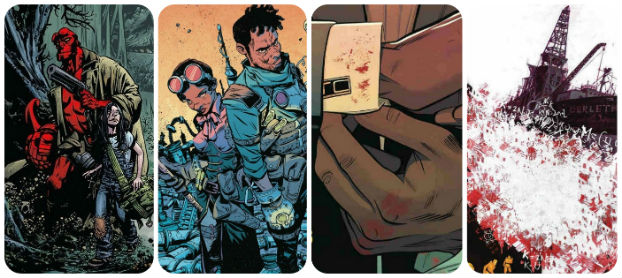 It's nearly Wednesday, and you know what that means: a fresh load of comics and graphic novels! With so many publications hitting your local comics store, comics event or digital storefront, the BF team are here to lead you through the woods with our weekly staff picks. Satisfaction guaranteed!
Comic of the Week
BANG! #1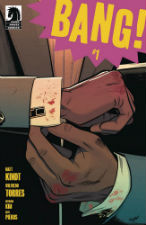 I rarely get very excited about industry comics these days, but on the basis of this opening issue, BANG! promises to live up to the hype.
Writer Matt Kindt starts by building on the trappings of the James Bond archetype (including that cufflinks thing that seems to send a lot of grown men giddy and giggly). However, he then veers sharply into territory related to memory, identity and agency that recalls his masterful Mind Mgmt. Meanwhile, the slick art of Wilfredo Torres (ably backed up by colourist Nayoung Kim and letterer Nate Piekos) propels the story with clarity and drive.
Whether as a writer/artist or in collaboration with other top talents, Matt Kindt is a creator whose work is never less than entertaining and is often thought-provoking, if not downright mind-bending. At first glance BANG! might look like just another spy caper, but by the end of #1 both its protagonist and the reader have been hurled into something altogether more rich and strange.
Matt Kindt (W), Wilfredo Torres (A), Nayoung Kim (C), Nate Piekos (L) • Dark Horse Comics, $3.99
– Tom Murphy
Plunge #1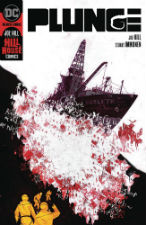 Joe Hill has been having a better year than most of us, thanks to Locke & Key wowing audiences on Netflix and introducing new readers to his eclectic body of work. With Plunge, he goes back to his roots, exploring what he has described to an interviewer as an arctic horror remake of John Carpenter's The Thing.
There are echoes of Lovecraft's Cthulhu as well, in this story of an exploration vessel known as the Derleth that sends a distress signal from a remote atoll in the aftermath of a tsunami. The strange thing is, the ship has been missing for 40 years!
Joe Hill (W), Stuart Immonen (A) • DC Comics/Black Label/Hill House, $3.99
– Lindsay Pereira
No Romance in Hell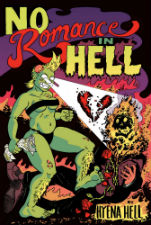 When you read a creator credit and see a name like Hyena Hell it's an instant draw even if you're not familiar with their work. The second plus for this indie release this week is, of course, that it's published by Silver Sprocket, one of our favourite alt comics publishers here at Broken Frontier Towers.
This one-shot follows a demon dissatisfied with her lot in the netherworld who makes her way to the mortal plane to check out her romantic prospects there instead. We're promised that "disappointment, disintegration, and hilarity ensue in this brimstone-infused roasting of modern romance." Expect a distinctly underground vibe to the pages of this intriguing release this week.
Hyena Hell (W/A) • Silver Sprocket, $5.00
– Andy Oliver
Fax from Sarajevo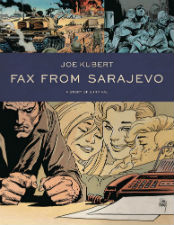 A new edition of the 1996 non-fiction classic is published by Dark Horse this month, hopefully bringing Joe Kubert's masterpiece to entirely new audiences. It tells the true story of European comics agent Ervin Rustemagić, trapped in Sarajevo during the Serbian siege of the city.
With his family's only contact with the outside world being via fax, Rustemagić spends 18 months only able to communicate via that method of communication. One of those recipients was friend Joe Kubert, the comics legend whose contributions to the DC line were immeasurable. Kubert brings this unique tale of survival and the family's struggle against the odds to life in one of the most important books of the 1990s. Vital and obligatory.
Joe Kubert (W/A) • Dark Horse Comics, $19.99
– Andy Oliver
Big Black: Stand at Attica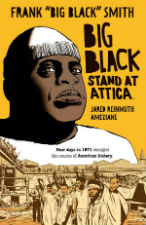 In the summer of 1971, New York's Attica State Prison was a symbol of everything broken in America: prisoner abuse, rampant racism and a blind eye turned towards the injustices perpetrated on the powerless. But when the guards at Attica overreacted to a minor incident, the prisoners decided they'd had enough and revolted against their jailers, taking them hostage and issuing demands for humane conditions.
A natural leader, Frank "Big Black" Smith found himself at the centre of this uprising, struggling to protect hostages, prisoners and negotiators alike. But when the only avenue for justice seemed to be negotiating with Governor Nelson Rockefeller, Smith soon discovered that a peaceful resolution for the prisoners in Attica was unattainable.
Before his death in 2004, Smith (who became an advocate and counsellor for prisoners and former inmates following his release) worked with Jared Reinmuth, the son of his lawyer, to share the true story of his time in Attica. Adapted by French artist "Amazing" Améziane (Muhammad Ali), whose work crackles with gritty period energy, this is an unflinching look at the price of standing up to injustice.
Frank Smith and Jared Reinmuth (W), Améziane (A) • Archaia/BOOM! Studios, $19.99
– Tom Murphy
Bitter Root #6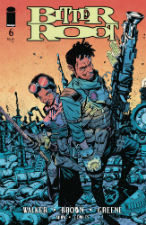 It's been a while since the conclusion of the first story arc but the monster-hunting Sangerye family return this week with a new run picking up directly on the dangling threads of the first. Acting as a jumping-on point, complete with recap and family tree sections for new readers, Biter Root #6 sees the clan members face not just an escalation of the Jinoo threat and the return of a much changed family member, but also the emergence of an ultimate evil from beyond.
We have a review coming later this week and all we can say at this point is watch out for the visuals of Sanford Greene this time around for some sensational visual storytelling.
David F. Walker & Chuck Brown (W), Sanford Greene (A), Sofie Dodgson (C), Clayton Cowles (L) • Image Comics, $3.99
– Andy Oliver
Hellboy and the B.P.R.D.: The Return of Effie Kolb #1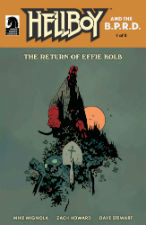 Twelve years after the miniseries that saw Hellboy pitted against the demonic Crooked Man, Mike Mignola returns to the character in this first of a two-part story Hellboy and the B.P.R.D.: The Return of Effie Kolb. The original was illustrated by legendary horror artist Richard Corben with this sequel featuring the visual talents of artist Zach Howard and colourist Dave Stewart.
Years after he banished the Crooked Man, Hellboy makes a return visit to Appalachia when a psychic warns Tom Ferell of an imminent threat. There he discovers the Crooked Man's house is no longer empty and there are new menaces to uncover in the Virginia woods.
Mignola has said of this follow-up; ""Sometimes you create a character, they perform their function, and that's it. Other times you finish with them and they just refuse to get back in their box. Tom Ferrell is one of those characters. Even as I was writing The Crooked Man I knew there was a whole lot more to that guy." A new Mignolaverse release is always a highlight and this will definitely be one of the picks of the week on Wednesday.
Mike Mignola (W), Zach Howard (A), Dave Stewart (C) • Dark Horse Comics, £3.99
– Andy Oliver