It's almost Wednesday, and you know what that means: a fresh load of comics and graphic novels! With so many publications hitting your local comics store or digital storefront, BF is here to lead you through the woods. These are the books that need to be on your pull list this week.
Comic of the Week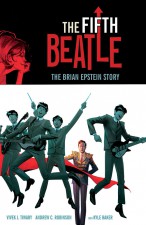 The Fifth Beatle: The Brian Epstein Story
From writer and Tony Award-winning producer Vivek J. Tiwary, The Fifth Beatle is a full-length graphic biography of Beatles manager Brian Epstein. Painted by Starman and King Conan veteran artist Andrew C. Robinson, the graphic novel chronicles the life of the man who took the Beatles from the clubs of Liverpool and Hamburg to the largest stages in the world, from the beginning of the band's career to his untimely death.
The Fifth Beatle is available in standard, collector's, and limited editions, featuring forewords from singer Billy J. Kramer and music producer Andrew Loog Oldham.
Vivek J. Tiwary (W), Andrew C. Robinson, Kyle Baker (A) • Dark Horse Comics, $19.99
– Evan Henry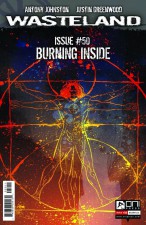 Wasteland #50
As this epic post-apocalyptic adventure draws closer to its conclusion, issue #50 kicks off the final story arc "Burning Inside" that will be centered in Newbegin. The city most accurately described as "a wretched hive of scum and villainy" teams with secrets big and small. And as the branded man achieves his purpose, the streets of the Artisan district will run red with blood.
The last several issues have been a treat for longtime readers, and their faith will continue to be rewarded by Johnson and Greenwood.
Antony Johnson (W), Justin Greenwood (A) • Oni Press, $3.99
– Karen O'Brien
Hip Hop Family Tree
Someone who was probably a bit of a nuisance once said that writing about music is like dancing about architecture. (If you've got too much time on your hands, try to find out who it was.) Fortunately, Ed Piskor's Hip Hop Family Tree demonstrates that comics can handle things just fine.
Originally serialised online by Boing Boing, the story of how an improvised music style mushroomed from the Outer Boroughs of Noo Yawk to conquer the world is now available inna retro print stylee for the first time. Exhaustively researched and energetically cartooned, this is a dope slice of pop culture history.
Ed Piskor (W/A) • Fantagraphics, $24.99
– Tom Murphy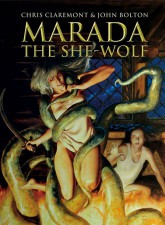 Marada The She-Wolf
She was written to be Red Sonja, but she became someone else. Fighting against wizards, demons and foul creatures, the silver-haired Marada is called the she-wolf because she hsn't seen a swordfight she didn't like, no matter what the stakes or the adversaries. The only enemy she didn't have an answer for was Father Time… until now.
Thirty years after she saw the light of day as part of Marvel's Epic Illustrated, Titan Comics is collecting Chris Claremont and John Bolton's fantasy classic Marada The She-Wolf in a remastered hardcover edition that wonderfully underscores Bolton's talents. Looking at the linework and the coloring, you'll often be remembered of Moebius' oeuvre.
Chris Claremont (W), John Bolton (A) • Titan Comics, $24.99
– Frederik Hautain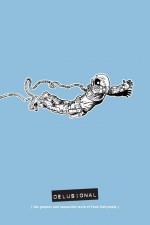 Delusional: the graphic and sequential work of Farel Dalrymple
A co-founder of the Meathaus artists' collective in New York, along with others including his Prophet team-mate Brandon Graham, Farel Dalrymple has been accumulating a sizeable body of comics and illustration, ranging from work on Omega the Unknown for Marvel (with author Jonathan Lethem) to an ongoing Eisner-nominated webcomic, It Will All Hurt.
This 232-page hardback collection highlights Dalrymple's incredible versatility, moving effortlessly at the turn of a page from trippy, BD-inflected pastels to hard-edged noirish black-and-white and brushy fantasy. This stunning book should help to satisfy his fans until his 300-page graphic novel The Wrenchies appears from First Second late next year.
Farel Dalrymple (W/A) • AdHouse Books, $24.95
– Tom Murphy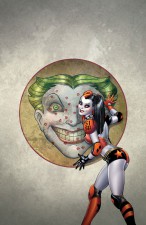 Harley Quinn #0
Harley's always been a fan favorite, but before the New 52 she was mostly defined by her undying devotion to the Joker, if not her role as comic relief/wild card for Catwoman and Poison Ivy. With the darker presentation of Gotham's villains surrounding the New 52 Batman and Suicide Squad, Harley's come in to her own without ignoring her past.
This issue zero starting point kicks off Harley's new ongoing with some of the biggest names in comics, providing a great mix of darkness, design, and the over-the-top oddball antics of the Clown Princess of Crime.
Amanda Conner, Jimmy Palmiotti (W), Darwyn Cooke, Sam Kieth, Tony S. Daniel, Paul Pope, Walter Simonson, Art Baltazar (A) • DC Comics, $2.99
– Jonah Lang