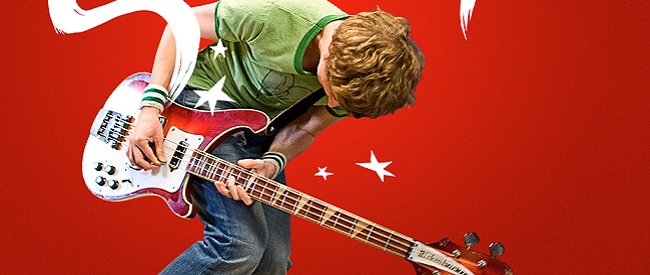 Much ink has been spilled in the past few years over the recent public interest in comic book movies. With Marvel Studios and Christopher Nolan's Batman films leading the pack, adaptations of superhero comics have brought in billions at the box office in the past decade. And it doesn't stop at the movie theaters — with well-received television series like Young Justice and Ultimate Spider-Man, and, on the live-action end of things, Arrow and Agents of S.H.I.E.L.D., comics have permeated popular culture to a degree they never have before, and there's no sign of the trend reversing itself anytime soon.
It's hard to pin down exactly when this all started, but it seems a safe guess that the release of Bryan Singer's X-Men in 2000 had something to do with it. The first of Marvel's superhero properties to be translated to film since Dolph Lundgren headlined The Punisher in 1989  (the vampire hunter Blade fits more neatly into the horror genre), X-Men found an approving audience not only among longtime fans but among the public at large. Reasonably faithful to the comics that inspired it, X-Men combined effects-laden superheroics with a solid screenplay and, for the most part, a top-notch cast. More than simply being a good movie, Singer's film helped mainstream audiences begin to take comic book movies seriously again, after the twin disasters that had been Joel Schumacher's Batman sequels.
The years that followed saw a slew of superhero movies, from Spider-Man in 2002 and X2 in 2003 to less stellar examples like Daredevil and Catwoman. With the good there also came a notable portion of bad, but if the box office totals are to be trusted, it was worth wading through a few bad movies to get to the good ones. Once X-Men had paved the way, the doors were open, and they would be very, very hard to close.
All that aside, there's one hard-to-miss fact about the boom in comic book adaptations — whether it's last year's multi-billion-grossing The Avengers or Christopher Nolan's acclaimed Dark Knight trilogy, the movies that get the most attention and bring in the most money for the film studios are based on superheroes owned by either Marvel or DC. If you take a long, hard look at the state of things, it's easy to see that it isn't comic books that have become a hot property; it's these two publishers, both with major film studios behind them. When someone who's never picked up a comic walks into a shop for a promotion like Free Comic Book Day, it's more likely the latest installment in the Iron Man franchise that inspired their visit than the recent season finale of The Walking Dead.  So, what does that mean for the indies?
Well, so far it hasn't meant very much for the indies at all. Guillermo del Toro's pair of Hellboy films performed fairly well and received good reviews, but R.I.P.D., Dark Horse's latest foray into cinema, was nowhere near as lucky. While there may be an occasional exception to the rule, like Scott Pilgrim or 300, a simple head count shows that they account for a tiny minority of successful adaptations. The problem isn't that indie comics don't make good movies, but that good movies — or television series or video games — based on indie comics are so rarely made. If they are to fully benefit from the growth seen in popularity by the Big Two, small press comics must also find ways to appeal beyond the printed page.
I'm not saying that a big-screen Saga adaptation or a Chew Netflix series is the way to go (though, personally, I wouldn't mind seeing either of those). It may be that the traditional summer blockbuster model just doesn't work with source material not of the widescreen, superhero persuasion. But there must be ways for independent comics to make the transition to other forms of media without "selling out" creatively or diluting their content in favor of CGI spectacle. What indie comics need is an X-Men moment, where an adaptation, in whatever medium it may be, clicks with audiences in a way that makes them hungry for more. Some of what follows will be bad, but with any luck, the good ones will be good enough to make it worth bearing the few bad ones.
If it happened with superheroes, it can happen with other kinds of stories as well. And once it does, the floodgates will be open for good.