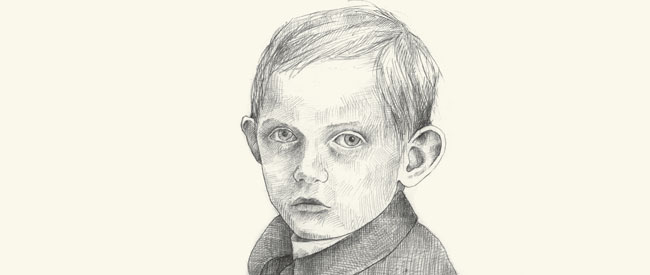 Translated from Norwegian as part of Centrala's cosmopolitan catalogue, Dear Rikard is Lene Ask's touching and beautifully rendered treatment of a series of letters between a Norwegian missionary in Madagascar and the young son he left behind for 10 years.
The more linguistically challenged of us here at Broken Frontier like little more than to see top-quality international comics turn up in English. And after recent forays by Quebec's Pow Pow Press and France's Delcourt, we're happy to put the Polish-born but London-based publisher Centrala back in the spotlight.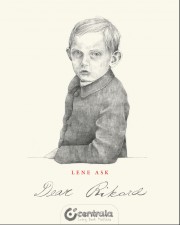 Originally published in Norwegian last year by No Comprendo Press, Dear Rikard is Lene Ask's delicate depiction of a long-distance correspondence between the young Norwegian boy of the title and his father, a missionary minister in Madagascar, during the closing years of the 19th century.
Having discovered the letters in the Mission Archive in Stavanger, Ask presents them verbatim, interwoven with her own strongly evocative pencilled artwork.
Drawing on early correspondence from Rikard's father, Ask soon gives us a heart-rending insight into the harsh realities of missionary life: after an outbreak of measles that claims the life of his youngest daughter (the third child he's lost on Madagascar), David Jacobson – Rikard's father – returns to Norway with the rest of his family to recuperate.
However, when illness subsequently claims the life of his wife, he quickly remarries and returns to Madagascar, leaving his three surviving children – including the eight-year-old Rikard – at a home for missionary children at Stolbakken.
It was to be 10 years before father and son saw each other again, and the awkward correspondence between them (with the occasional interjection from David's stepmother) highlights the solitude and sense of loss that both feel but find difficult to express.
In one sense, the narrative fails to satisfy in some of the traditional ways. Many of David's letters primarily bemoan the lack of contact from his son, while many of Rikard's are perfunctory to the point of being almost telegraphic.
However, in her treatment of the correspondence, Lene Ask exploits the communication gap between father and son to create a negative space that she can subsequently fill with her austere but highly sensitive illustrations.
Rarely reflecting literally the content of the accompanying letter, Ask uses precise but atmospheric pencil work to shed a little light on the isolated figures. Along the way we see Rikard grow into a sensitive and compassionate young man, finding company and solace in nature until he can finally admit his unhappiness to his father, as he prepares to leave Solbakken.
Much of the imagery is clearly based on Ask's conjecture, but its 'unplugged' monochrome shading evokes vividly an age we automatically tend to imagine in black and white, with its associated buttoned-up approach to the expression of emotion.
We see the pain that lurks between the lines of the letters, as well as some of the elementary joys of life. In one simple but deeply moving sequence, David and Rikard each pet a cat, creating an intangible link between the two across the thousands of miles that separate them.
As alluded to earlier, the fact that this works largely as a 'narrative of omission' means that our readerly curiosity isn't entirely satisfied. Time flies by, and we don't get much of an inkling of how their relationship developed in later life, or the long-term effect of Rikard's isolated childhood on his later relationships.
However, the delicacy of Ask's work and the expressive imagery she conjures up make Dear Rikard a quiet triumph, and a rich draft for anyone captivated by perceptive and sensitive illustration.
Lene Ask (W/A), Agnes SD Langeland (Translator) • Centrala, £12