THOUGHT BUBBLE 2023! One of the great draws of Beck Kubrick's comics is their unpredictability. There are certain thematic throughlines – the dark humour and the knowing wit spring immediately to mind – but there remains this feeling with their work that you never quite know what you are going to get. In Kubrick's recent comic Don't Worry, I Die at the End they give us a masterclass in the endearingly self-indulgent which they knowingly subtitle 'A Collection of 1000% True Diary Comics'. While it all sounds self-deprecating and irreverent there are darker strands to the humour here that range from existential angst in the abstract to flashes of nihilistic obsession that Kubrick wraps up in the trappings of the mundane and the everyday.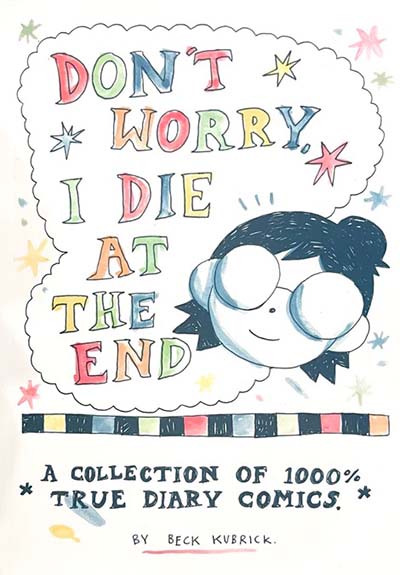 A spot of furniture rearranging, for example,  becomes the catalyst for a reflection on the impermanence of existence and our fleeting influence on reality; at another point they go the full Bart in The Simpsons opening credits repeating the mantra "I am a terrible person and there is something wrong with me" in chalk on the classroom blackboard; and later they opine that they don't have impostor syndrome "because I haven't achieved anything."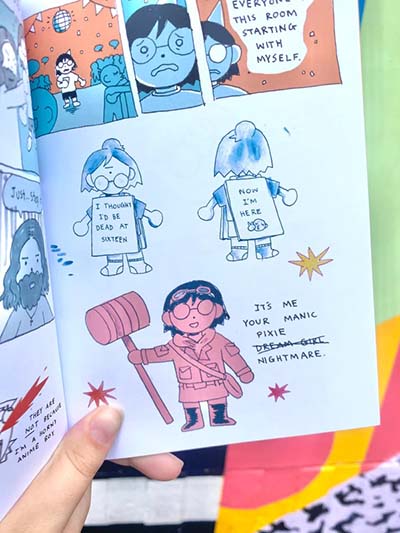 What makes this maudlin stream-of-consciousness all the more compelling is Kubrick's chosen cartooning style in Don't Worry, I Die at the End which is stripped back and incongruously cutesy. It's a contrast that ensures the dark wit of the comic becomes all the more impactful for the bleak themes it encapsulates. And make no mistake there's a lot of disarming comedy here, from what Sylvia Plath would have made of Tumblr to refutations of Cartesian epistemology, through to daydreams of encountering a post-apocalyptic death cult.
While Don't Worry, I Die at the End is a very funny book, then, it may also be a challenging one for some given Kubrick explores mental health themes by embedding the perceptive in the flippant. If you're up for a very different alternative to the usual diary comics fare though, and one that really pushes the concept of such material with hints at sadder truths in its stridently uncompromising humour, then this celebration of cynicism, pessimism and morbidity from a genuinely unique voice in our scene should be grabbed and devoured.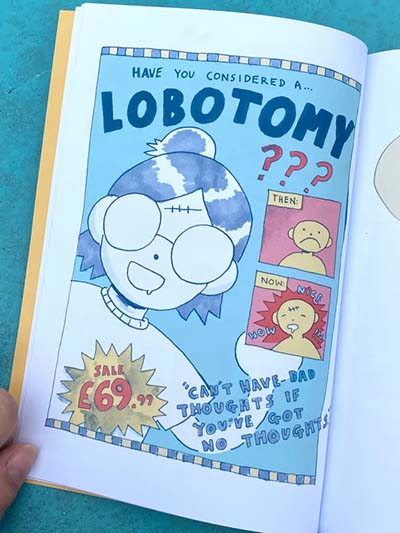 Beck Kubrick's major breakout moment in comics is imminent. Do not miss out.
Beck Kubrick (W/A) • Self-published
Visit Beck Kubrick's site and online store here
Beck Kubrick is at Table C4 in the Dstlry Hall at Thought Bubble 2023
Review by Andy Oliver