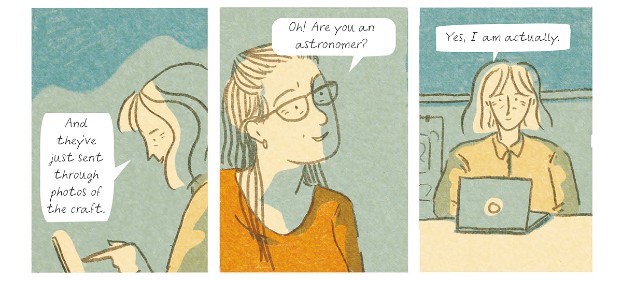 Molly Naylor and Lizzy Stewart's Lights, Planets, People! is a layered book, not just in terms of theme but also in its storytelling structure. Three intertwining narrative strands weave in and out of each other, gradually pulling together the greater story of Maggie Hill, a much respected astronomer whose life has been beset by a number of disasters, both personal and professional. It's adapted into graphic novel form from Naylor's stage play and illustrated by Lizzy Stewart, a familiar name in the reviews sections at Broken Frontier. Naylor counts co-writing the Sky One comedy series After Hours and writing the upcoming feature film I'll See Myself Out among her creative accomplishments while Stewart's previous comics work includes Walking Distance (Avery Hill) and It's Not What You Thought It Would Be (Fantagraphics).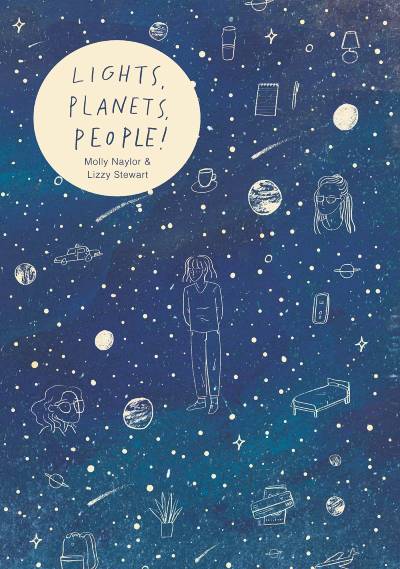 Lights, Planets, People! jumps between an awkward lecture Maggie is giving on astronomy in the hope of encouraging young women to enter the field, her related counselling sessions with a therapist to get to the root of why she feels such fear about speaking on the subject, and flashbacks to a deteriorating romantic relationship as it slowly came to an end. Also thrown into the narrative mix are Maggie's own struggles with mental health issues and commentary on the associated discoveries that space exploration brings…
What immediately strikes the reader on finishing Lights, Planets, People! is how deftly Naylor paces her story in terms of how each narrative section incrementally reveals aspects of Maggie's wider arc, and the links between them. Of course life isn't compartmentalised and this is the one of the strongest characteristics of Naylor's subtly complex character study; that we discover alongside Maggie how the professional and personal facets of her life and their associated triumphs and failures have influenced and reflected each other. It ensures that our connection with her is both intimate and empathetic, her struggles perhaps echoing our own by proxy.
Stewart's visual storytelling here is exemplary even by her own usual high standards. The different lettering styles in the counselling scenes, for example, underlining the vulnerability of Maggie in those sessions. Breakout sequences into visual metaphor – to impress us as to the wonder of space or to immerse us in Maggie's all-enveloping anxiety – are also highly effective, as are the quieter moments when words are unnecessary and pure visual storytelling gives us all the information we need about Maggie's emotions and state of mind. This is all complemented by a careful and delicate colour palette to emphasise mood and atmosphere, with very occasional moments of full colour adding thematic clarity.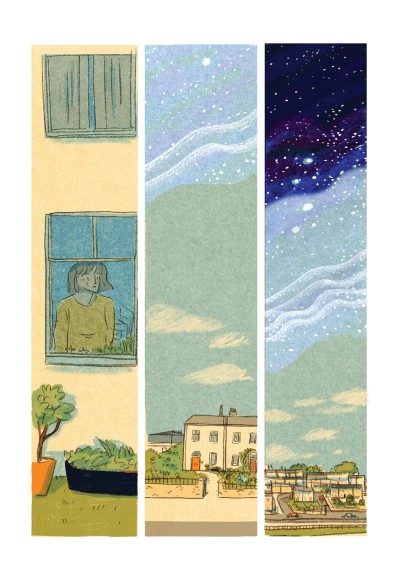 Lights, Planets, People! is a book that has many facets to it – motifs of communication, vocation, and mental health among them. Herein we are also reminded that the enormity of outer space is dwarfed only by the enormity of our personal space. One of 2021's finest examples of slice-of-life comics storytelling by far.
Molly Naylor (W), Lizzy Stewart (A) • Avery Hill Publishing, £16.99
Review by Andy Oliver