It's a new era at Broken Frontier and to usher in the next stage in BF's evolution we've been building an expanded writing team to broaden our scope and approach to our coverage. Every week we'll be introducing you to a member of our committed crew of comics commentators with a view to connecting you to the names behind the bylines.
This week we continue our 'Meet the Broken Frontier Team' features with long-time staffer Tyler Chin-Tanner whose association with BF goes way back to the days of the original Broken Frontier site where he first wrote for us as a columnist. Tyler was one of the driving forces behind last year's Broken Frontier Anthology…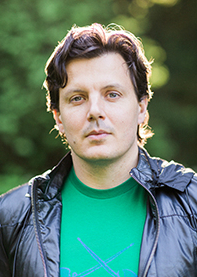 Introduce yourself to our audience in 50 concise words or less…
I'm a life-long comic book fan. I attended The Kubert School from 2003 to 2006. I then formed my own publishing company called A Wave Blue World with my wife Wendy. I've written two graphic novels, edited two anthologies and now I'm writing a new digital-to-print series.
How, when and why did you become a part of the Broken Frontier team?
I was invited by then EIC Frederik Hautain in 2007 to write a blog about my experience creating independent comic books. It was called 'Delusions of Grandeur: A Small Press Survival Guide'. It was a lot of fun to work on for a while, but there really weren't all that many topics to cover. So I took a break for a bit and then came back to BF as more of a general staff writer.
Tell us about your role at BF? What are your areas of coverage?
I like to do interviews of creators I admire and event coverage of conventions I attend or signings that may pop up in my area. I stay away from reviews because I'm a creator myself and don't want to get into judging other people's craft. I'm happy to do Staff Picks though because those are straight forward recommendations.
The Loved & Lost anthology and Tyler's graphic novels Adrenaline and American Terrorist from A Wave Blue World
What's your very first memory of comics?
This goes back to something I mentioned in my recent 'Covers Album' blog here at BF. I'd been picking up comics since before I could remember, but there is one early memory burned into my brain. I was standing in the drug store looking at the spinner rack as usual and the cover to Batman Annual #8 grabbed my attention like nothing else had before. It was so expressive and unique. I would be obsessed with the creation of comics from that day forward.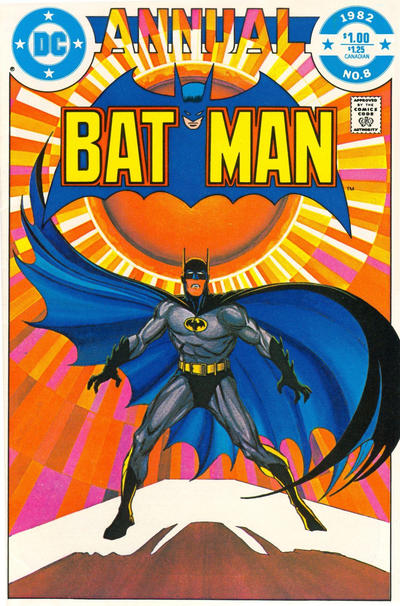 What is it about comics as a storytelling medium that you are most passionate about?
There is such a direct line of creative expression that gets right to the reader without much interference. There's nothing you can't do in comics, and I'm not just talking about over-the-top action. It can be anything from the wildly imaginative to the painfully mundane. It all works.
Name three current favourite (plus three all-time favourite) graphic novels or comics…
Current favorites are Black Hammer, Lady Killer and Southern Bastards. All-time favorites are Love & Rockets, Usagi Yojimbo and Concrete.
Are you involved in comics or any other artistic practice outside of your Broken Frontier work?
I've already mentioned that I write comics and run my own publishing company. For the most part, I've only published material that I've worked on, but this May I'm launching a new digital-to-print hub that will contain one of my stories and three other creator-owned properties.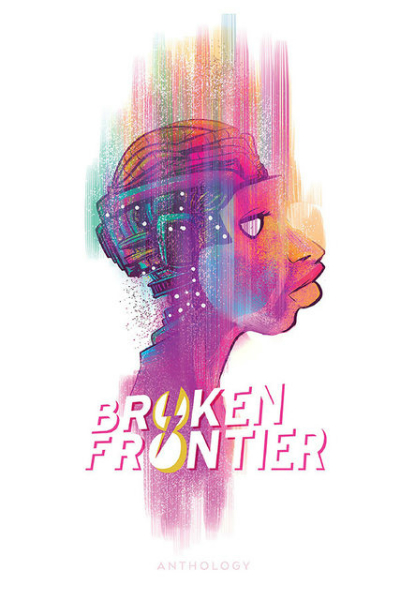 Broken Frontier Anthology cover art by Robbi Rodriguez
And, finally, give us one creator or project you think we should be looking out for in 2017 and tell us why?
The new Kismet, Man of Fate series by A. David Lewis, Noel Tuazon, Rob Croonenborghs and Taylor Esposito. Kismet is the world's first Muslim superhero, first published in the 1940s and is now in the public domain. The creators first brought him back to modern times in the Broken Frontier Anthology and now they'll be releasing a graphic novel-length story. I'm excited to see more and the world could sure use some more Muslim super heroes.
You can check out Tyler's past work at Broken Frontier here and follow him on Twitter here.