It's been an interesting couple of years if you enjoy irreverent super-hero comics that both celebrate the standards of the genre but also attempt to approach it from new perspectives. From Black Hammer to Crossover those kind of books have captured the imaginations of readers jaded by the staleness of traditional super-hero output elsewhere. It looks like we may be able to add The Ones, Brian Michael Bendis and Jacob Edgar's new Jinxworld book from Dark Horse to that list very soon. More details in the press release below.
JINXWORLD ADDS A BRAND-NEW TITLE TO THE GROWING LINE AT DARK HORSE
Brian Michael Bendis and Jacob Edgar Launch a New Superhero Series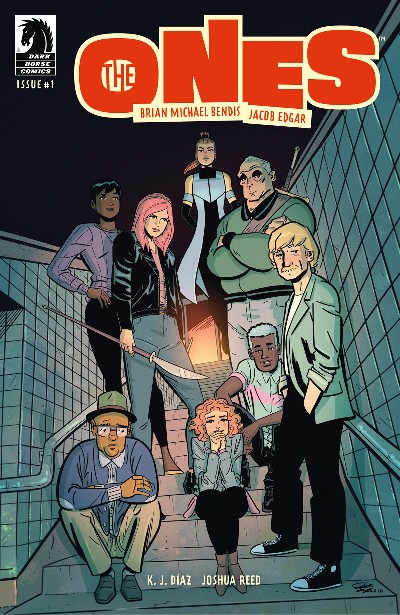 From the New York Times bestselling, Peabody, and multi-Eisner award-winning writer that brought you Marvel's Illuminati, New Avengers, Mighty Avengers, Avengers, Avengers Assemble, Avengers vs X-Men, Uncanny X-Men, All-New X-Men, Guardians of the Galaxy, X-Men vs Guardians of the Galaxy, Young Justice, Justice League, Legion of Superheroes, and Justice League vs Legion of Super-Heroes comes the next, best awesome super team to end all super teams… The Ones!
Brian Michael Bendis, along with artist Jacob Edgar (Death to the Army of Darkness), and colorist K.J. Diaz (James Bond: Reflections of Death) brings explosive comics splendor to this big new world in The Ones! Every single person in every mythology who were told they were THE ONE are brought together for the first time to defeat… THE ONE. The actual one. The real actual one. Think Good Omens meets Ghostbusters meets The Adam Project meets The Goonies meets Everything Everywhere All at Once meets, um, anything else you've ever liked!
"Jacob is an amazing artist and creating this brand-new, fun-as-hell world with him has been one of the greatest delights," co-creator and writer Brian Michael Bendis said. "Wilson and the rest of The Ones are among my absolute favorite creations I've ever been a part of and I can't wait to introduce you to all of them."
"I'm beyond thrilled and still geeking out to be teaming with Brian on this project and bringing all these amazing, crazy characters to life," co-creator and artist Jacob Edgar said. "I've always felt like comedy in comics is tough to do, but I genuinely laugh out loud reading these scripts as they come in. So, I'm excited for the comics world to get to experience what I've been enjoying. Beyond the comedy, we've got plenty of action coming your way as well, this book is a blast to work on."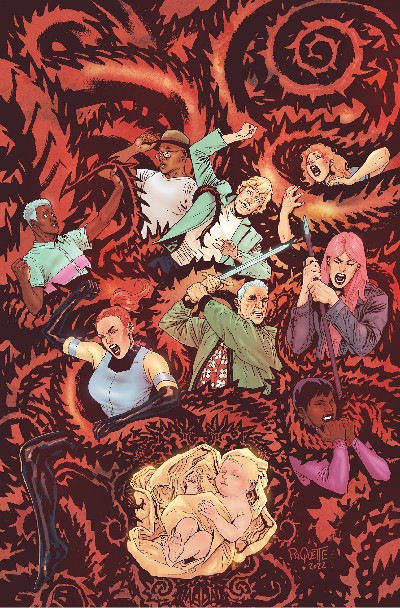 The Ones #1 (of four) will be in comic shops November 2, 2022. It is available for pre-order at your local comic shop. The Ones #1 features a variant cover by Dan Hipp, and a 1:25 variant by Yanick Paquette with a 1:50 foil version of that same variant cover.
For more from Dark Horse and Jinxworld, be sure to check out the new series, Joy Operations—now collected in trade paperback, the continuation of the hit series Pearl, and the new editions of the classics such as Powers, Torso, Goldfish, and Jinx.