On the surface of it, this book has nothing to do with the virus that has changed life as we know it. A tale about a middle-aged cartoonist coming to terms with the aftermath of a divorce, it focuses on seemingly predictable themes such as alienation and loneliness. And yet, it makes for perfect reading in our individual lockdown bubbles, because what Paul is trying to make sense of is the inherent strangeness of the human condition.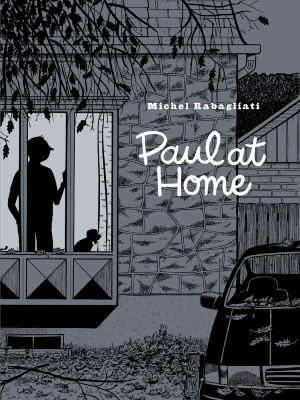 Michel Rabagliati's semi-autobiographical protagonist has long engaged with the thorny question of what it means to be male in today's world. He introduced the character in 1999 and has gently explored the boundaries of his white male perspective with enthusiastic readers ever since.
Paul at Home is a great title, because it tells us exactly what to expect, while also hinting at what the idea of home really means as one starts to get older. Paul's home is peopled by the ghosts of his past as well as relics of his present. His medicine cabinet holds bottles of sleeping pills, painkillers, and nasal sprays. He walks through empty rooms with his pet Cookie, stopping by the bed of his grown-up daughter who has left, with posters of Harry Potter and Benedict Cumberbatch now the only signs of her presence.
For anyone familiar with the early Paul stories — and there are many, given Rabagliati's popularity in Quebec — this latest work will seem like a natural progression, moving away from early anecdotes of camping and adolescence into the darker realm of failed relationships and mortality. Paul must now come to grips with his divorce, an adult daughter who has decided to move to a foreign country, and a parent diagnosed with an incurable cancer. If none of these topics seem heavy-handed, it is thanks to the deceptive simplicity of Rablagiati's drawings. The influence of European artists like Hergé and Albert Uderzo have always been obvious in his work, and Paul at Home continues in that tradition. It makes for panels that teem with delightful detail.
Paul grapples with his own empty nest, as well as the one his ailing mother struggles with. He signs up for online dating, an experience that is simultaneously amusing and pathetic. He uses illustrations as powerful metaphors, be it in the form of a dying apple tree in his backyard or the parallels between how his mother and the relationship with his wife go through five stages of grief. How he depicts this on a single page, with juxtaposed panels, makes for a masterclass in comic art.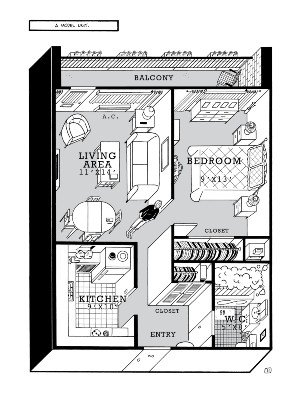 One suspects at least part of Rabagliati's popularity lies in how he captures life in Quebec, from its cafes and bistros to the changing seasons. His characters wear clothes that reflect the weather, walk past stores that are familiar, and grapple with themes that can resonate with any adult. He does it all with charm and effortless wit though, which is why the poignant stings we eventually discover in his tales always seem bittersweet. It's hard to predict where Paul will go from here, given the crossroads at which he finds himself by the end. One hopes his story will continue, if only because of what he can teach the rest of us.
Ultimately, what makes Rabagliati's work so powerful is how it reveals devastating truths just when one is beguiled by something utterly charming. There are surprises just around the corner, just like life was at the start of 2020, when none of us had the slightest inkling of what was going to hit us.
Michel Rabagliati (W/A) • Drawn & Quarterly, $29.95 CAD/$24.95 USD
Review by Lindsay Pereira