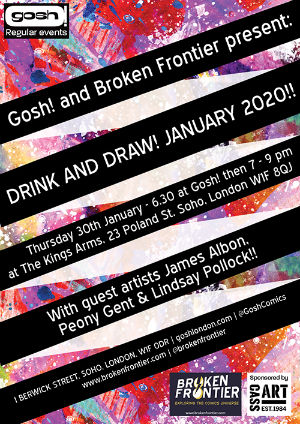 We're back! The first Gosh! Comics and Broken Frontier Drink and Draw of the year is on January 30th and we have three cracking artists on the guest creator list! Another year of D&Ds begins with the titanic trio of Peony Gent, James Albon and Lindsay Pollock at our regular monthly meet-up, sponsored by Cass Art.
You can find us upstairs in The King's Arms on Poland Street. The fun begins at 6.30pm at Gosh! on Berwick Street before we head off for our sketching and drinking antics at 7pm.
A quick intro to this month's guest creators…
Peony Gent needs little introduction to the Broken Frontier readership. She was one of our 2017 'Six Small Press Creators to Watch' and regular visitors will know how highly I regard her practice, going so far as to say "She continues to re-imagine the boundaries of the comics page allowing words, colour and imagery to melt and merge into one another in a truly visceral reading experience."
We've reviewed numerous examples of her abstract visual poetry at BF including Morning Tide/Evening Light and Park Bench Kensington. Recently Peony's unique approach to the form got the recognition it so richly deserves when she was announced as House of Illustration's new Illustrator in Residence.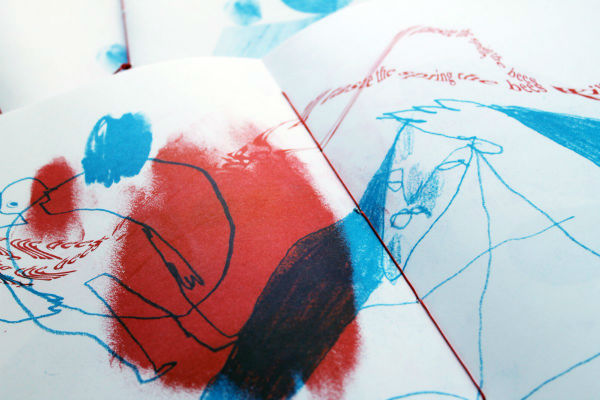 Illustrator James Albon has worked for such esteemed organisations as the Folio Society, the Guardian and the Wall Street Journal. His comics include Madame and Me which was recognised in the annual Observer/Cape/Comica competition and Faux Amis which was published in French anthology Bermuda.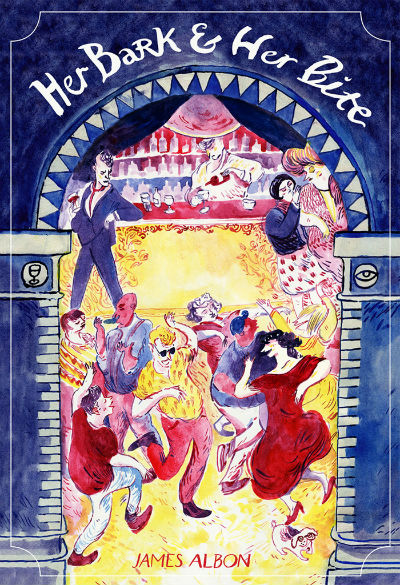 His graphic novel Her Bark & Her Bite was published in 2017 by Top Shelf Productions telling the story of the whirlwind romance between Rebecca and Victor and how it was undermined by his new pug Princess. Jeff Lemire himself provided a pull quote complimenting Albon's "delicate and utterly unique artwork". His latest book from Top Shelf debuted earlier this year A Shining Beacon is described as exploring "the role of the artist in a frighteningly familiar near-future of tyrannical regimes and popular revolts."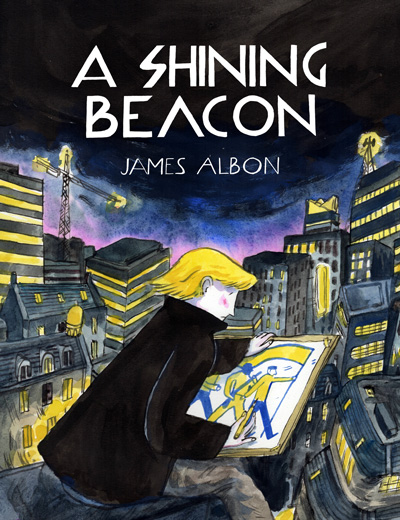 Our third guest this month is Lindsay Pollock. Lindsay has worked extensively with the excellent PositiveNegatives (you can read an interview at Broken Frontier on their work here) on a number of socially relevant comics including 'A Perilous Journey', 'Almaz', 'Enrique's Shadow', 'Living on the Margins', 'Meet the Somalis', 'Migrants on the Margins' and 'Safer From Harm'. Recently Lindsay illustrated Vanni: A Family's Struggle Through the Sri Lankan Conflict, written by PositiveNegatives founder Benjamin Dix and based on survivor accounts of the Sri Lankan civil war and Dix's own time working in the country. It follows Antoni and his family in Sri Lanka as they deal with the devastation around them and seek refuge from the turmoil that has engulfed their country. It was published by New Internationalist.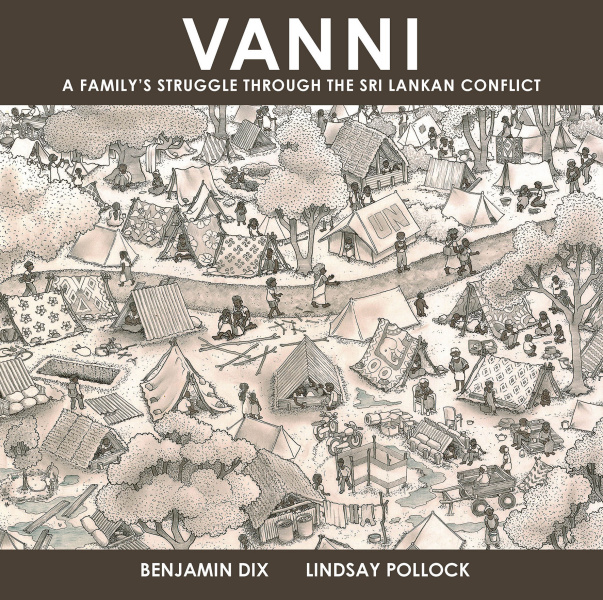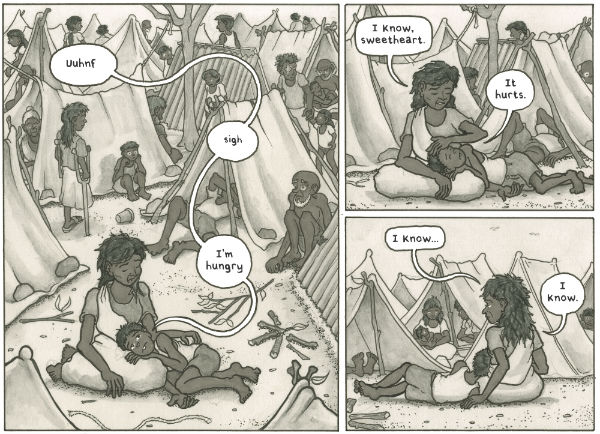 Join us on Thursday January 30th, then, for another fun evening of drinking, drawing and comics camaraderie. We kick off at 6.30pm in Gosh with a chance to get hold of signed comics and books from all our featured creators before moving over to The King's Arms for 7. We look forward to seeing you then!