Press Release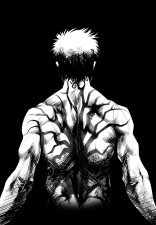 Following the success of his critically acclaimed werewolf spaghetti-western, Harbor Moon, Indie graphic novel creator, Ryan Colucci, proudly announces the completion of R.E.M., a mind-bending thriller written/created by Colucci and beautifully illustrated by Zsombor Huska.
R.E.M. is a 176 page Hardcover Original Graphic Novel about Michael Letto, a brilliant but paranoid neuroscientist. Since his first and only love died, he's lived behind a series of locks, consumed with solving the mystery of sleep. Based on the principles of yoga, Michael invents a chair that enables one to attain a full night's sleep in a matter of minutes. When his theories catch the attention of the military and a religious order that wants to use his research to attain enlightenment, a dangerous cat and mouse begins as Michael's world deteriorates
The team behind R.E.M. launched its Kickstarter campaign just  weeks ago to bring the striking black and white hardcover to print, and has currently almost doubled its stated goal of $7,000.
Time for a little Q&A:
How would you describe your Graphic Novel R.E.M.?
As a science fiction tale wrapped into a film noir. At it's core, R.E.M. is really a love story.  But it's definitely not your typical kind of love story.
What were the inspirations that drove you to create R.E.M.?
It came from my own research into sleep. Ever since I was a child, I have always hated going to sleep.  I couldn't understand why we were wasting these hours that we could be doing other, fun things.  So I started to search for this thing.
When people would find out what I was researching they would always say how interesting it was and that it would make a great story/movie.  But I always wrote them off, because for me it was real life.  It was something I was striving for.
And enough people told me to do it that one day I was sitting down and outlining the story.
The style of this book is captivating. How did you link up with the artist and what's the visual idea behind the book?
Although I did always envision this in black and white and with a film noir look, the visual idea was more about me finding the right artist and letting him work. So, it was finding Zsombor that was the hard part.
After a test page, it was immediately obvious he fit exactly what I was looking for.  Not just for R.E.M., but the visual style I wanted to convey across the spectrum of all my other projects. I couldn't imagine doing another project without him.
He really captured the dark nature of these characters and their environment.  There are things he did that weren't in the script, but made the story so much better.
The Kickstarter seems to be going well and the campaign is already funded. Do you consider it to be a success or is it just a jump-start?
The campaign is for printing costs.  Kickstarter is all or nothing.  I needed to set a goal that made sense. The other costs were already spent, but printing was something I just couldn't afford. So I'm beyond thrilled we even that mark.  I had my doubts leading up to the start (I spent a lot of time preparing for it), but we were able to hit our stated goal in ten days. The book itself (including printing) will cost almost exactly $20,000.
Is there anything else you want to tell comic readers about R.E.M.?
If you enjoy a challenging story, I hope you'll check us out. Although it is very much a thriller, there is something in the book if you are looking for a different type of love story as well.
Anyone can read the first 30 pages on the website (www.remchair.com)… so give it a shot.  That's all we ask. You can actually check out a prequel of the story as a short film on the website as well. And let me know what you all think – the email on the website goes directly to me.  I promise I read and respond to everything sent my way.  Including questions about getting your own book off the ground… I'm not a superstar, but I have been down this road twice now and can at least offer my own real world experiences.
And if you like what you see and want to know what else is coming from us, follow us:
With a successful campaign on Kickstarter, R.E.M. will make its debut at New York Comic-con 2013 in October.