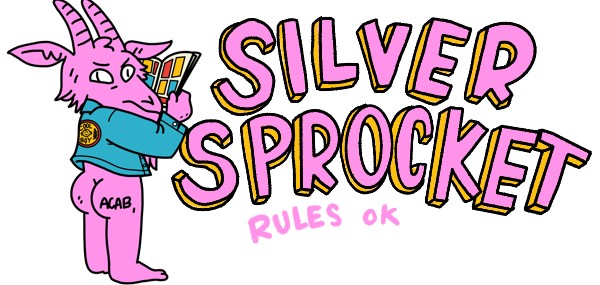 Post-Thought Bubble we're catching up with all the news that got temporarily pushed to the side during our TB extravaganza, including a number of announcements about 2024 publishing schedules. First up today let's take a look at what's coming in Spring next year from the Broken Frontier Award-winning Silver Sprocket.
Radical Indie Comics Publisher Silver Sprocket Announces Spring 2024 Lineup
Silver Sprocket, the radical San Francisco-based indie comics publisher, will publish eight original books in Spring 2024.
Announced titles include When I Arrived at the Castle by Emily Carroll, Viscera Objectica by Yugo Limbo, and Sunflowers by Keezy Young.
Silver Sprocket's titles this season will continue to reflect its output of quality comics, from updated editions of old favorites to fresh stories ready for new fans. The season includes nonfiction and fiction comics exploring various themes and subjects, such as sapphic horror, modern-day Greek myths, and mental health!
The Secret History of Black Punk: Record Zero, 2nd Edition by Raeghan Buchanan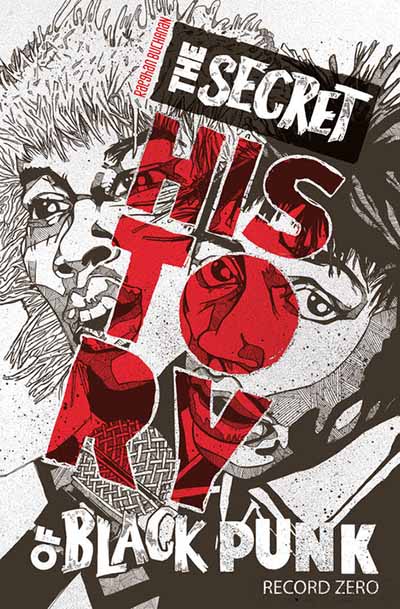 Rushed back to print with a second edition with a spine for easy shelving!
Delve into the largely overlooked footprint that Black punks have on the underground music scene in a new archival publication brought to you by Raeghan Buchanan and Silver Sprocket.
The Secret History of Black Punk: Record Zero by Buchanan is an illustrated roll-call for punk, post-punk, hardcore, no-wave, and experimental bands from ground zero 'til now. A starting point for anyone curious, another reference for those who devour all genre-related things, or a cool artifact for anyone in the know.
This book is part of an ongoing series that covers musicians like Sister Rosetta Tharpe, Poly Styrene, Don Letts, Minority Threat, and many others. From LA to London, from the early 1900s till today, Buchanan examines and presents narratives to show how Black musicians shape (and are shaped by) the world we live in.
64 full-color pages; 6.625" x 10.187"; ISBN: 979-8-88620-035-5; SRP: $14.99; Release date: 02/07/24
Influenca by Jade LFT Peters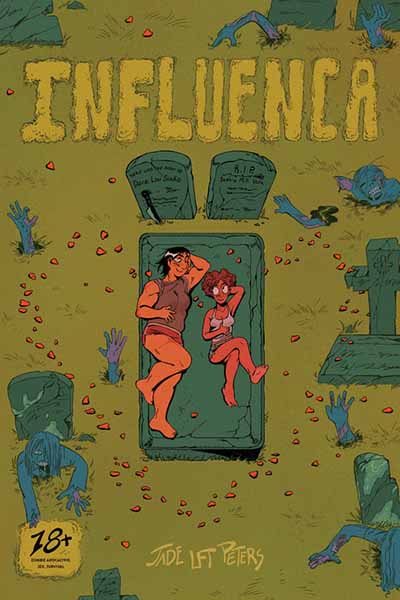 Two years ago, the apocalypse started for the seventh time. As the number of zombies rise, so do the ranks of influencas: professional zombie hunters who post their lives online. When Dodie and Beatriz, the accidental founders of the movement, are trapped in their bunker by a persistent horde, what else is there to do but take a romantic vacation?
Told through the lens of interviews, social media posts, and nostalgic reminiscing, Influenca is a glimpse into a day at the end of the world, past and present, and what life looks like when the apocalypse becomes predictable.
Originally published as part of the 2022 ShortBox Comics Fair.
 80 spot-color pages; 6" x 9"; ISBN: 979-8-88620-036-2; SRP: $16.99; Release date: 02/14/24
Sunflowers by Keezy Young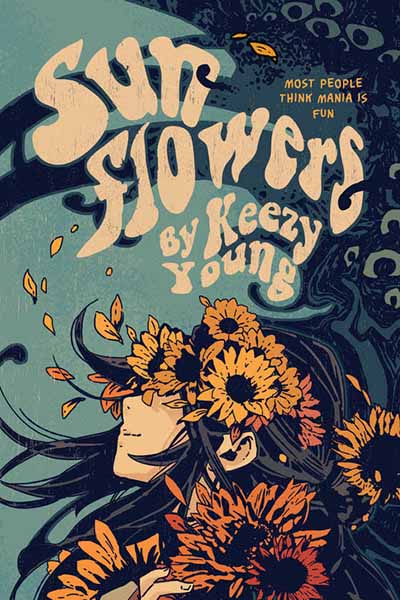 An autobiographical comic about one person's experience living with bipolar I disorder. From mania to depression to the balance beam of the everyday, Sunflowers explores the human complexity of an often misunderstood disorder with honesty and vulnerability.
24 full-color pages; 6" x 9"; ISBN: 979-8-88620-037-9; SRP: $7.99; Release date: 02/21/24
Adversary by Blue Delliquanti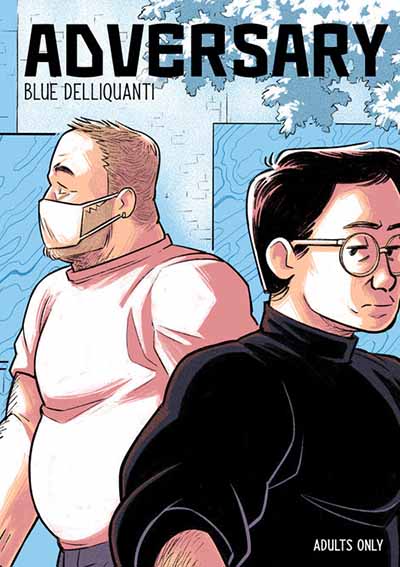 Minneapolis, 2021. Curtis is newly out, single, and ready to take his life in a different direction. Anton is an enigmatic young man who recognizes Curtis from their pre-pandemic lives. One casual drink leads to a charged relationship layered with unspeakable needs. A graphic novella about connection and failure, grief and responsibility, and the effect of world-changing events on the soul of the individual.
Originally published as part of the 2022 Shortbox Comics Fair.
80 full-color pages; 6" x 8.5"; ISBN: 979-8-88620-038-6; SRP: $15.99; Release date: 03/13/24
Viscera Objectica by Yugo Limbo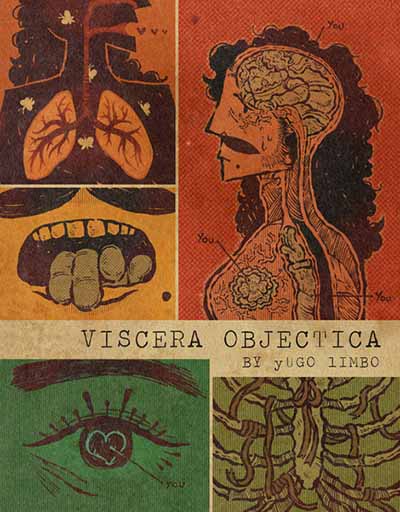 A humble tailor is very skilled at his work, but finds the complex patchwork of love painful to stitch together. One day, he visits a farmers market and is drawn to a beautiful puppet, whose vendor utters only: "His name is Theu." Though the puppet is inanimate, the tailor inexplicably falls for Theu, day by day finding that patchwork of love no longer painful.
Viscera Objectica explores the depth of feeling that develops between man and object, lover and loved.
72 B&W pages; 6.25" x 8"; ISBN: 979-8-88620-039-3; SRP: $14.99; Release date: 03/27/24
When I Arrived at the Castle by Emily Carroll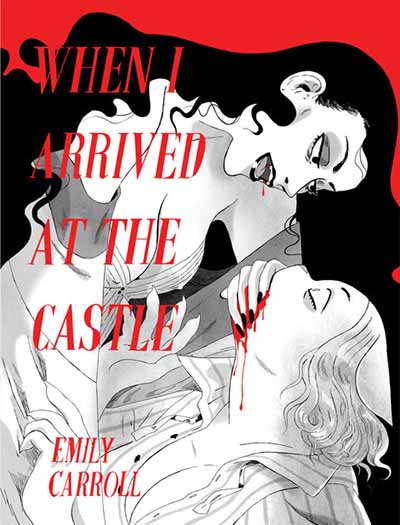 Originally published by Koyama Press, this beloved Emily Carroll erotic horror comic is back in print with Silver Sprocket, featuring a new foil-accented cover.
Like many before her that have never come back, she's made it to the Countess' castle determined to snuff out the horror… but she could never be prepared for what hides within its turrets, what unfurls under its fluttering flags. Emily Carroll has fashioned a rich gothic horror charged with eroticism that doesn't just make your skin crawl — it crawls into it.
72 spot-color pages; 8" x 10"; ISBN: 979-8-88620-040-9; SRP: $16.99; Release date: 04/10/24
My Body Unspooling by Leo Fox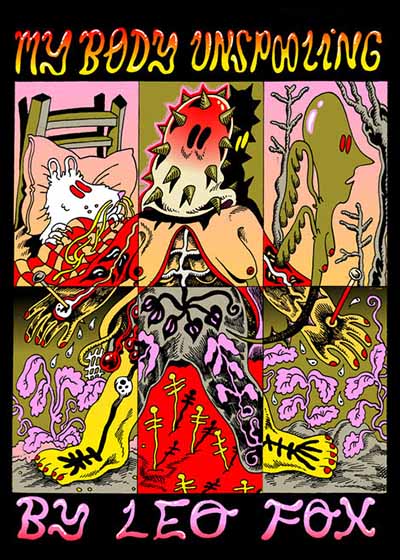 "My name is Lucille, and me and my body have broken up."
Lucille and his body are constantly at odds. Lucille is too cold and too resentful for his body, and his body is too warm and too loud for Lucille. It's time to ask God for a divorce.
A minicomic by the author of Prokaryote Season and Boy Island, My Body Unspooling explores the push and pull between body and mind, and what ties them together.
32 full-color pages; 7.5" x 10.5"; ISBN: 9979-8-88620-043-0; SRP: $9.99; Release date: 05/15/24
Putty Pygmalion by Lonnie Garcia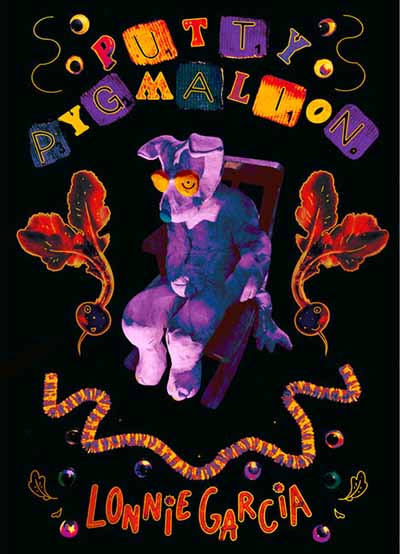 A queer complication on the Pygmalion myth, brought to life through Lonnie Garcia's emotional, multimedia comic art.
Derryl, a lonely radish, attempts to create a boyfriend out of a defunct and now illegal children's product. His creation, Peter, springs to life ready to make a child happy, and instead finds a suffocating and cloistered existence catering to Derryl's needs. When Peter sneaks out to a party one night and meets Derryl's friends, he discovers there's even more to his creator's intentions than he thought.
72 full-color pages; 6.5" x 9"; ISBN: 979-8-88620-042-3; SRP: $15.99; Release date: 07/17/24
[hr}