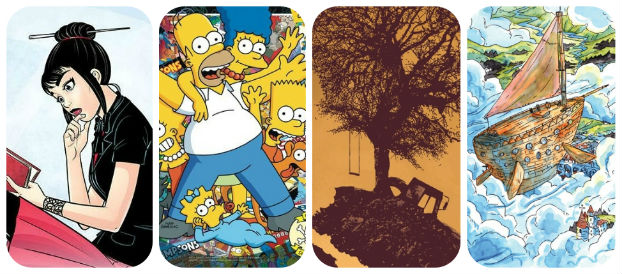 It's nearly Wednesday, and you know what that means: a fresh load of comics and graphic novels! With so many publications hitting your local comics store, comics event or digital storefront, the BF team are here to lead you through the woods with our weekly staff picks. Satisfaction guaranteed!
Comic of the Week
Terrible Means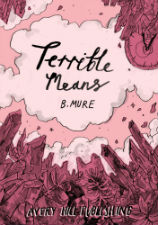 In the prequel to their much lauded Ismyre from Avery Hill Publishing last year, creator B. Mure returns to their fantasy world in a story that explores the origins of the mysterious eco-anarchists from their first book.
Mure's compelling story of impending ecological disaster is tinged with social commentary on position and privilege. It also indicates the beginnings of what we can only hope are an entire series of books set in this magical land that faces challenges that, despite the fantastic location, seem very familiar and contemporary.
You can read a full review of the gorgeously rendered Terrible Means here at Broken Frontier.
B. Mure (W/A) • Avery Hill Publishing, £8.99
– Andy Oliver
Gideon Falls Vol. 1: The Black Barn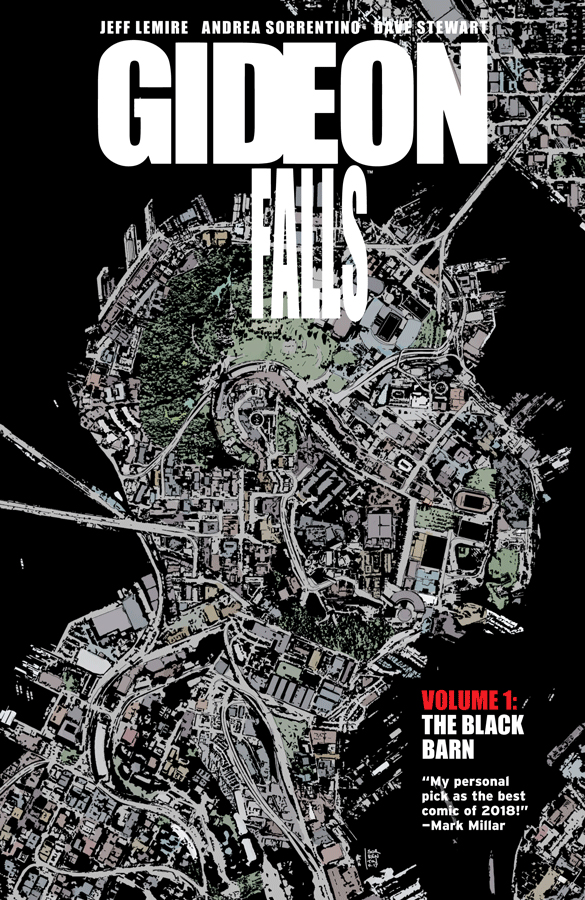 I haven't read the heralded run this creative team had on Old Man Logan and Green Arrow, but it's clear from this series that Jeff Lemire and Andrea Sorrentino not only have experience working together, but are an incredible combination of talent. Pushing the bounds of what can be done in this medium with its complex page layouts and evocative storytelling, Gideon Falls creates an incredibly engaging and downright thrilling, reading experience.
A catholic priest who's lost his way finds himself in a small, farming town where strange disappearances and murders all seem to be connected to the legend of the black barn.
Even if you're not into horror stories, this supernatural mystery is worth the read, and quite a bargain considering it's only $9.99 for six issues.
Jeff Lemire (W), Andrea Sorrentino (A), Dave Stewart (C), Steve Wands (L) • Image Comics, $9.99
– Tyler Chin-Tanner
You Can Try Again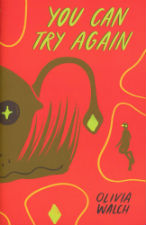 Webcomic artist and mathematician Olivia Walch (Imogen Quest, The Nib) is the latest indie creator to be featured by micropublisher Silver Sprocket this week. We've been loving Silver Sprocket's contributions to the rich indie/alt scene here at Broken Frontier over the last few months. Everything they put out is worth a punt and we haven't been disappointed yet.
We're promised "sentimental girl-oriented sci-fi adventure about clones, math, a gigantic fish, and ambition in a future where AI do mostly everything" in this first longer-form offering from Walch. Make sure it's on your grab list this Wednesday.
Olivia Walch (W/A) • Silver Sprocket, $5.00
– Andy Oliver
Gideon Falls #7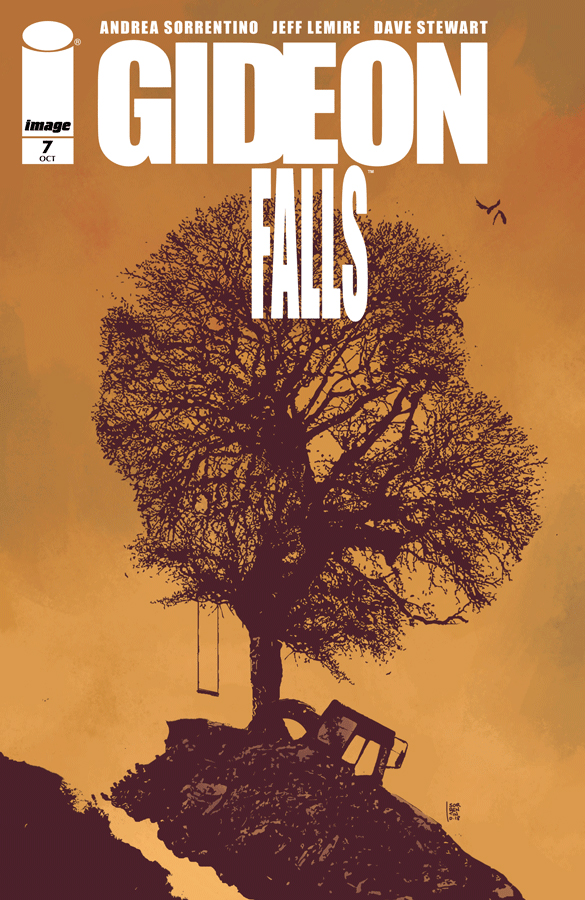 Beginning the next chapter of this incredibly crafted, dark mystery series, this issue brings up as many new questions as it answers old ones. Norton discovers his purpose in recreating the otherworldly black barn, while Father Fred learns more about the history of Gideon Falls, including some unexpected family connections.
Whether you've already read the first volume of this series or just picking up the trade paperback this week, you'll have a hard time keeping yourself from jumping directly into part 1 of of 'Original Sins'.
Jeff Lemire (W), Andrea Sorrentino (A), Dave Stewart (C), Steve Wands (L) • Image Comics, $3.99
– Tyler Chin-Tanner
Exorsisters #1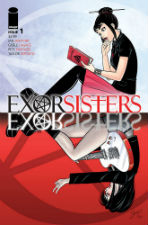 How could you go wrong with a pun in the title, young feisty banterful female protagonists, and a bunch of occult supernatural stuff? Not sure, but I expect this new Image series will have plenty to offer. The titular siblings are a pair of twins whose names sound the same but are spelt differently, one is preppy and gothy, the other is punky and gothy, kind of a Buffy and Faith dynamic but without the sexual tension because they're sisters.
They promise soul retrieval at a reasonable price and are hired in this first issue to investigate the somewhat mysterious disappearance of a nice young man dragged to hell in chains on his wedding day. Looks like a good solid monthly mystery with decently intriguing backstory situation.
Ian Boothby (W), Gisèle Lagacé (A), Pete Pantazis (C), Taylor Esposito (L) • Image Comics, $3.99
– Jenny Robins
Simpsons Comics #245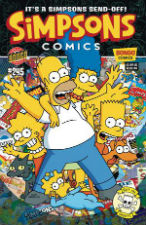 This seems barely credible but apparently this month's Simpsons Comics #245 marks the end of the series that spawned countless spin-off ongoings and one-shots, as the adventures of Springfield's comics residents come to an end in comics form after a quarter of a century.
This grand finale sees Lisa bringing home a new potential pet with dire consequences for our favourite animated  family. The plot details, though, seem less important than the milestone and, while the Bongo line has felt like it was winding down for quite a while now, this still feels like a momentous occasion. For all their obvious commercial ties these books (especially the alt comics-influenced fare of some of the mid-run Treehouse of Horror specials) have been of a consistently high level for 25 years. We will certainly miss them here at BF.
Nathan Kane (W), Rex Lindsey (A) • Bongo Comics, $3.99
– Andy Oliver
Scream! & Misty Special 2018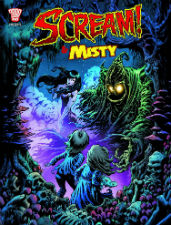 Last year's Scream! & Misty Special bringing back characters from those two fondly remembered British weekly horror comics of the '70s and '80s was a sell-out success.It also acted as the springboard for the recent The Vigilant project from Rebellion. For more background you can listen to the recording of my interview with editor Keith Richardson and '80s Scream! editor Simon Furman at London's Orbital Comics last year here.
This week sees the return of more classic characters in a new collection ready for Halloween with second outings for such updated frightfests as 'The Thirteenth Floor' and 'Black Max' along with other complete-in-one supernatural thrillers in the spirit of the originals. With creators like John Stokes, DaNi, Frazer Irving, Alec Worley, Simon Coleby, Lizzie Boyle, Yishan Li and many, many more involved you know this is a haunted holiday special too good to miss!
Anthology – Various creators • Rebellion, £4.99
– Andy Oliver