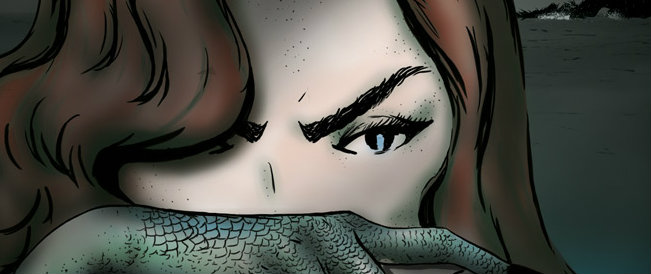 Dredging the waters off the famous Santa Monica Pier, promising newcomers John T. Trigonis and Lauren Clemente compose a haunting and original love letter to all things noir, in this atmospheric and ambitious modern fable.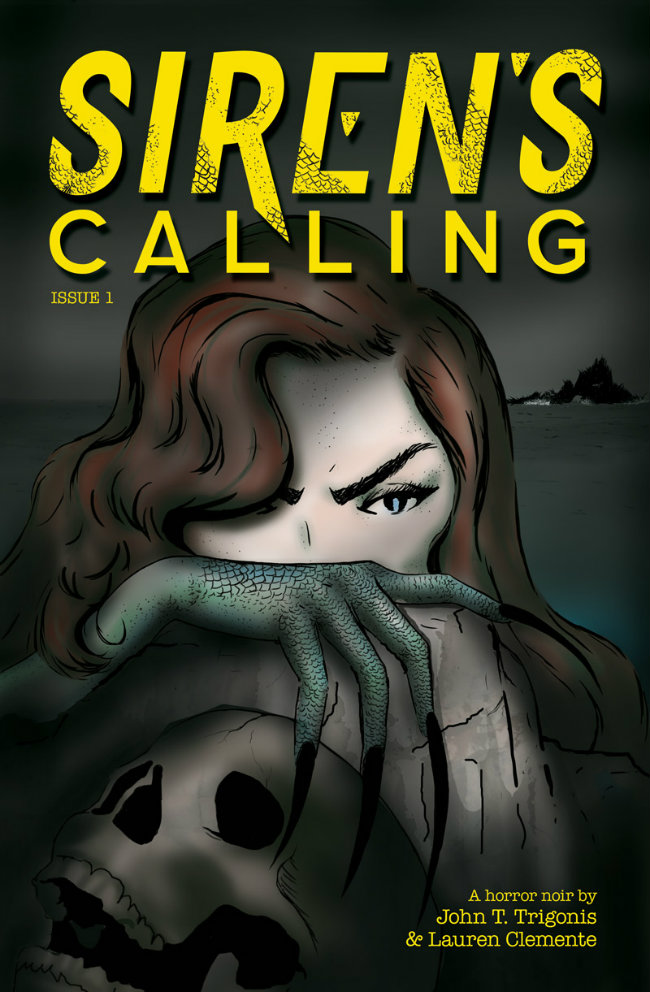 The will to create is a mysterious thing. Some say you either have it or you don't. And we're not talking babies, here. We're talking art. And by art, I mean comics.
In some ways, Siren's Calling is the little comic that could. As co-creator John Trigonis notes in the first issue's back matter, the road to self-publication was fraught with many a pothole and detour. It took four years for Trigonis and artist Lauren Clemente to transport their vision from the drafting table to the printer.
I mention this because it's important to understand the scope of the investment the creative team – like so many others – put into their vision. Readers and critics like to think we understand the creative process, but until we sit down and actually try to compose something passable, we really don't have a clue.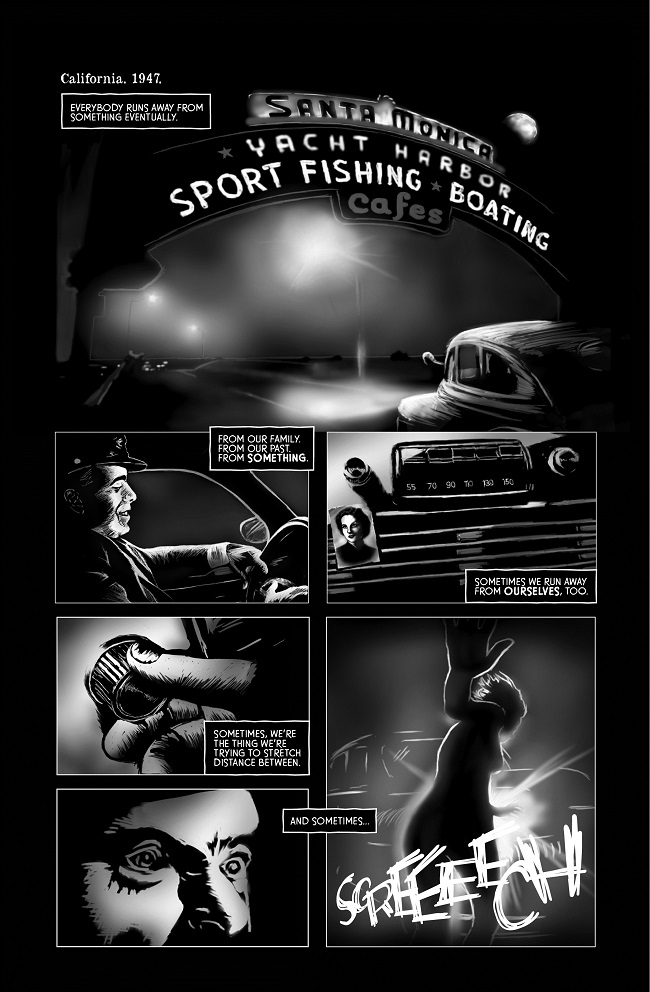 But a guy like Nick Mann, Siren's Calling's beleaguered fictional director? He gets it. He understands what it takes to see an artistic vision through to its ultimate realization. Even though he's on thin ice with the studio and down one leading lady, he sees the end in sight. And boy, is it glorious.
The book's protagonist, the very femme, extremely fatale Lorelei, also understands the drive to create something greater than oneself – in her case a new life, a new persona far removed from her previous existence. For Lorie Lye (as she will come to be known), the creative process is even more visceral and immediate than it is for Mann, tainted by the threat of violent transformation and a cascade of innocent blood.
In this first issue, Trigonis and Clemente lay out the framework of these two parallel narratives, taking their time to build character and setting before the inevitable convergence of the plot lines in future issues.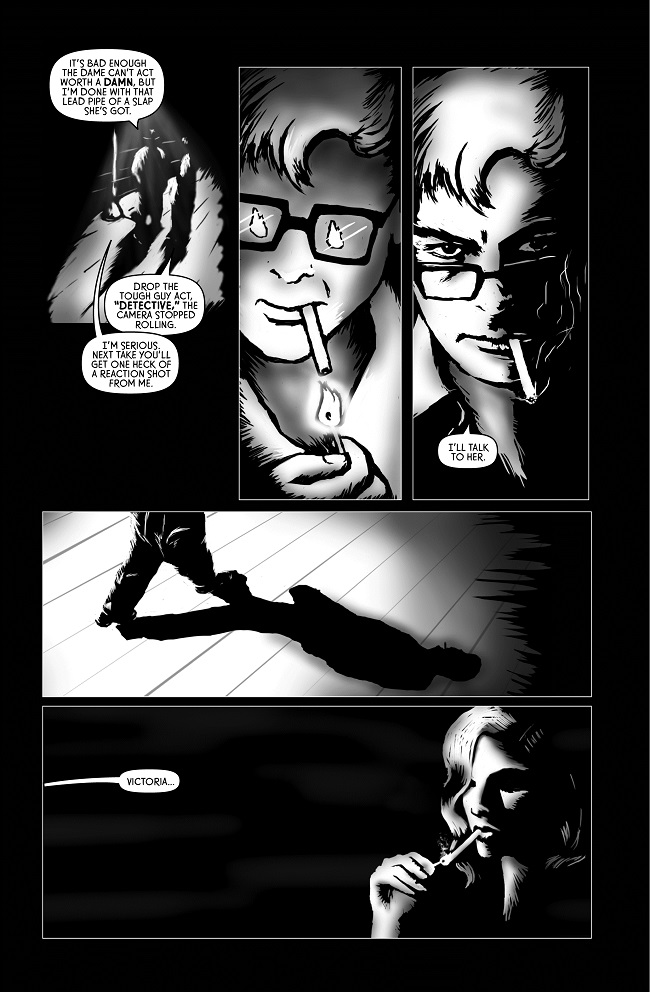 Trigonis approaches his subject matter with obvious relish. There is a directorial flair in the moments he chooses, a willingness to restrain himself from going for the "money shot" on each page.
Rather, he balances silent panels with extended scenes of dialogue as the plot demands. The end result is a wonderful blend of atmospherically rich emotion and organic exposition, woven together by sparse yet lyrical narration.
Four years is a long time to collaborate with someone, and the benefits of perseverance are evident in every panel of Siren's Calling. Trigonis trusts his artist completely; Clemente's contribution to the storytelling can't be overvalued. Her use of contrast and silhouette lends the book a familiar yet distinctive noir aesthetic, without impeding clarity.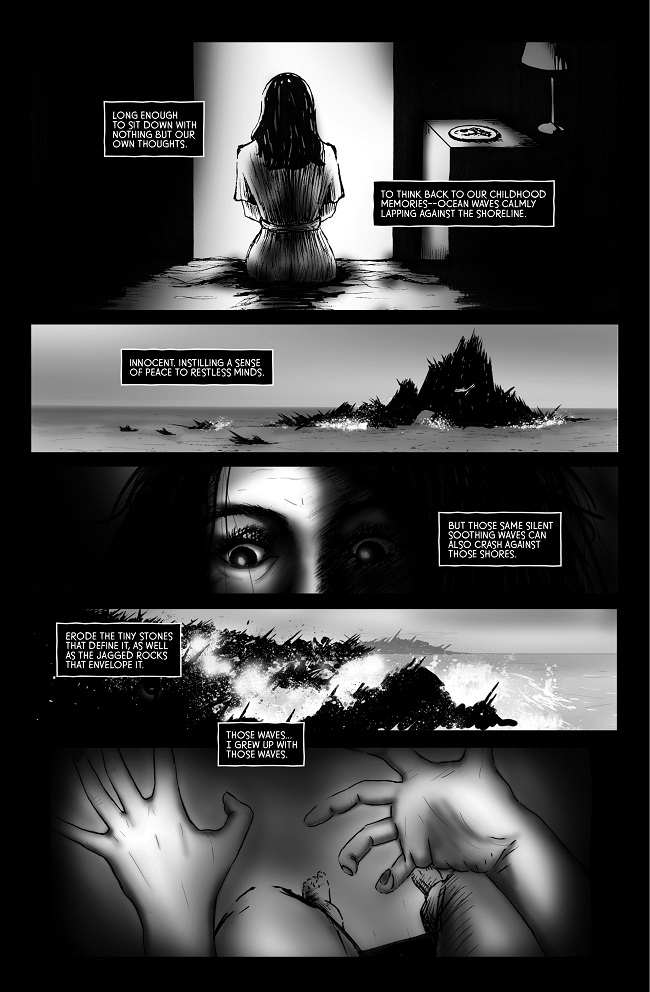 The attention to detail with regards to both setting and character design speaks to a maturity far beyond Clemente's experience as a comic book artist. Her layouts are clear and easy to follow and her facial expressions full of emotion. All-in-all, an admirable debut for an artist who will only get better with each page she illustrates.
Thankfully, the Indiegogo campaign for Siren's Calling was funded in near-record time, foregoing the typical rollercoaster ride of crowdfunding for a straight run to completion. With two more issues on the horizon and many of the storytelling and design kinks already ironed out on the road to publishing their debut, I have high hopes for Siren's Calling and the creators whose vision the book embodies so well.
John T. Trigonis (W), Lauren Clemente (A) • Self-Published, $3.99. For more information about purchasing Siren's Calling, flip over to sirenscallingcomic.com.