PRIDE MONTH 2023! Even if you haven't read all-ages graphic novel The Real Riley Mayes yet the chances are you will have heard of it. Rachel Elliott's book has been widely acclaimed, is an ALA Stonewall Honor Book in Children's & Young Adult Literature, and has received glowing reviews for its sensitive but fun portrayal of LGBTQ issues. It is a level of praise that is richly deserved, with Elliott's debut proving to be true breakout work.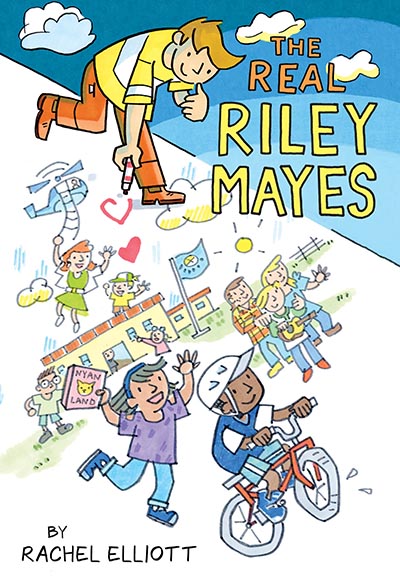 The book's protagonist, Riley Mayes, has reached fifth grade at school but has found herself on the outside of the friend groups and largely isolated from the social cliques. Riley, though, is just happy drawing and watching online videos of her hero, comedian Joy Powers. Things are about to change for Riley, though, when she befriends her schoolmate Cate and the new boy Aaron, who introduces her to his two dads. School bully Whitney, however, continues to be a thorn in her side.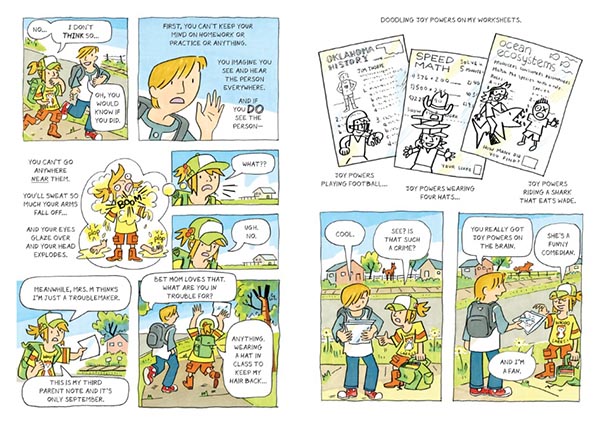 When the class is assigned to write to someone they admire Cate helps Riley with her letter to Joy Powers. As Riley's friendships with Cate and Aaron grow she also begins to understand her own identity more, especially in regards to her crush on Joy Powers. With the support of her family and friends, it's time for her to embrace the real Riley Mayes.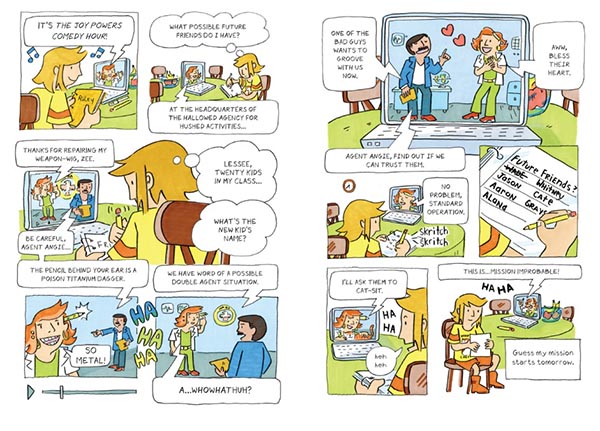 The Real Riley Mayes is aimed at a younger audience but Riley's journey of self-discovery is such a quietly sophisticated one that it will appeal to adult readers just as much. Elliott's story blends humour and drama with an instantly endearing protagonist and a rich supporting cast. Wit and empathy is achieved in equal measure through Elliott's application of constantly shifting narrative tools. Daydreams, first-person narration, cutaways, diary-style entries, and the meta use of Riley's own cartoons and comics strips all allow the reader to engage with her story from multiple perspectives; each shedding more light on her world as her gradual realisations about her identity and sexuality emerge.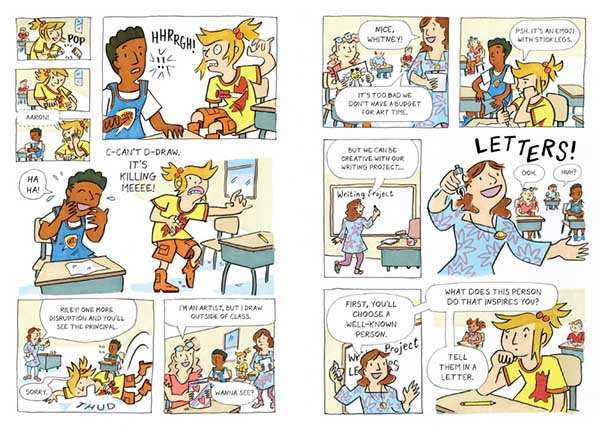 The letter-writing assignment becomes the immediate catalyst for this, evolving and changing to reflect Riley's growing acceptance of herself, and with Joy Powers becoming something of an imaginary friend to talk to. Elliott's sparky and energetic cartooning crams detail into every last crevice of the page and her use of lettering tricks, in particular, is exemplary in its application and imagination. This is a truly beautiful and life-affirming comic, and one that it is to be hoped will be read by parents and children together.
Rachel Elliott (W/A) • HarperCollins, $12.99
Publisher rating: 8-12 years
Review by Andy Oliver