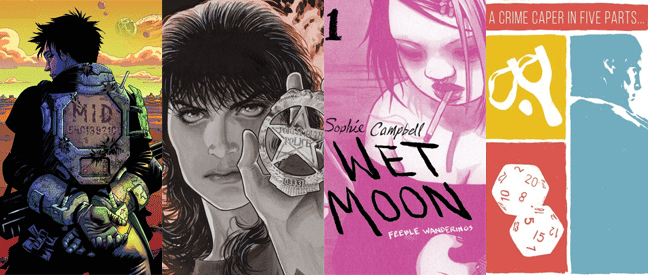 It's nearly Wednesday, and you know what that means: a fresh load of comics and graphic novels! With so many publications hitting your local comics store or digital storefront, the BF staff is here to lead you through the woods with our weekly staff picks. Satisfaction guaranteed!
Comic of the Week
4 Kids Walk into a Bank #1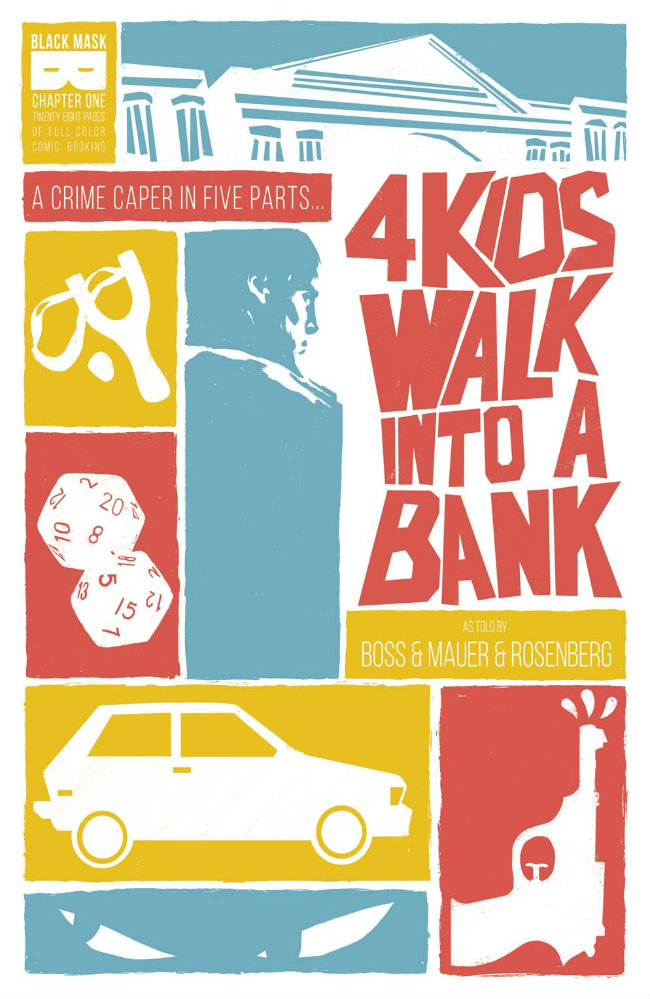 Every once in a while a book comes along that is so good, so fun, and so well-crafted that I can't stop thinking about it. This week, that book comes courtesy of two rising star creators everyone should keep on their radar. Matthew Rosenberg (We Can Never Go Home) and Tyler Boss (Lazarus) explode out of the gate with the first issue of their new creator-owned heist book from Black Mask Studios, 4 Kids Walk into a Bank. It's pretty much everything you would expect from the title – plus a whole lot more.
Starring an endearing cast of pugnacious pre-teens, led by the fiercest eleven-year old girl you're likely to meet inside the pages of a comic, 4 Kids is one part twisted, black-hearted comedy and one part resonant metaphor for the modern family unit. Imagine if Tarantino or Robert Rodriguez remade Goonies, then inject a healthy dose of John Hughes and you'll get the idea.
Packed full of stunning, expressive visuals by one of the most versatile young artists out there, and relentlessly driven by Rosenberg's crackling dialogue, this book will keep you laughing long after you've turned the final page. You may even pee just a little.
Matthew Rosenberg (W), Tyler Boss (A) • Black Mask Studios, $3.99
– Jason Wilkins
Wet Moon Vol. 1: Feeble Wanderings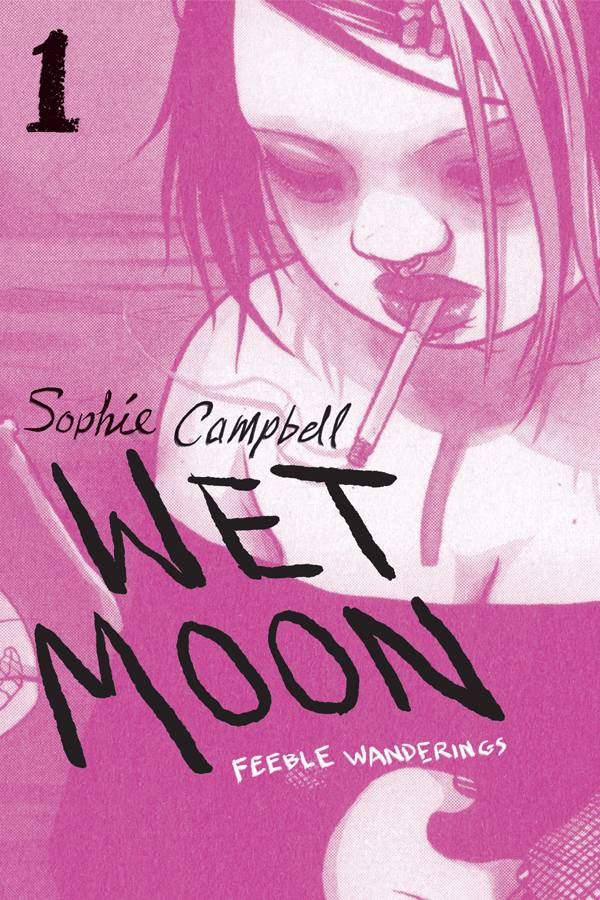 Following Sophie Campbell's critically acclaimed run on IDW's Jem and the Holograms, Oni Press is reissuing her groundbreaking original graphic novel series in a deluxe format. Annie Mok (Screen Tests) contributes a stunning new cover, while a selection of never-before-seen backmatter rounds out this first volume.
Campbell plays with Southern Gothic tropes in this tale of a diverse group of young women living in the titular town. From the halls of art school to a mysterious mansion in the swamp, romantic drama and hidden secrets abound.
Campbell's distinctive art style adds resonance to both the trials and triumphs of her unique heroines (along with everything in between). While the episodic nature of the story will leave you eager for the next volume, this is a deeply moving and original collection in its own right.
Sophie Campbell (W/A/I) • Oni Press, $19.99
– Paul Mirek
Blackbird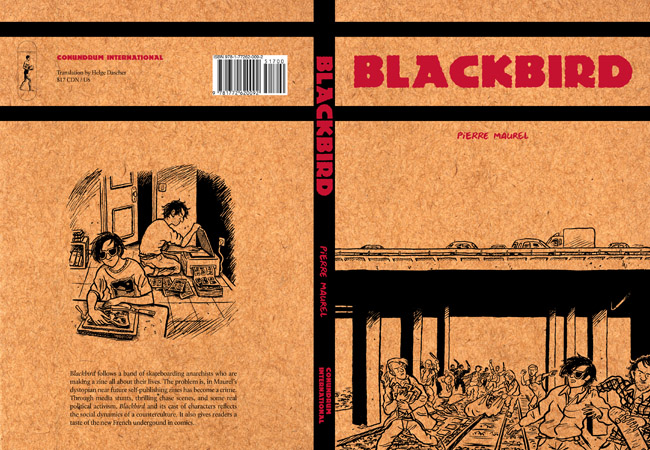 Any boutique publisher that gets to celebrate its 20th anniversary deserves acclaim, and as the Montreal-based Conundrum Press hits that mark, publisher Andy Brown brings us – via his Conundrum International imprint – another welcome taste of Euro alt-comics.
In his English-language debut, Departures, published by Blank Slate Books, Pierre Maurel gave us a look at the harsh social and economic reality of 21st-century life through three vaguely linked stories tinged with fantasy. Here, in a bit of world-building that will send a shiver through much of BF's readership, he gives us a near-future in which self-publishing zines has become a crime.
Blackbird follows a band of skateboarding anarchists who aren't ready to turn off the photocopier just yet, taking us deep into the dynamics of a counterculture via media stunts, thrilling chase scenes and front-line activism.
As a prolific zinester and an alumnus of the prolific Belgian publisher l'employé du moi, Maurel is firmly embedded in DIY culture and represents the new French underground in comics. Props to Andy Brown for making more stimulating material available for an Anglophone readership.
Pierre Maurel (W/A), Helge Dascher (Tr) • Conundrum International, $17
– Tom Murphy
Black Magick Volume 1: Awakening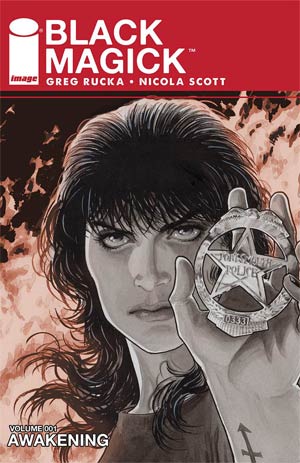 Black Magick is the best new series of the year NOT to be nominated for a 2016 Eisner Award. Don't believe me? Then it's time to check it out for yourself, because the trade hits the shelves this week and collects the first five issues for Image's bargain price of just $9.99!
There is a slow burn to this series that gets under your skin in the best of ways, fueled by writer Greg Rucka's mastery of unfolding his mysteries in the layers of the setting's sordid history, and by Nicola Scott's captivating black-and-white painting style.
The combination of his enigmatic characters and her attention to detail presents a fully realized world where magick is real, witches are your next-door neighbors, and something dark is coming for police detective Rowan Black.
Although Rowan struggles to keep her life as a witch separate from her police work, she is the target of someone who knows her secrets and is determined to bring them to light… or worse. Yes, we've seen stories about witchcraft in New England before, and yes, we've seen police procedurals with supernatural twists before, but in Black Magick, Rucka and Scott breathe new life into the combination with first-class storytelling.
Greg Rucka (W), Nicola Scott (A) • Image Comics, $9.99
– Karen O'Brien
Cluster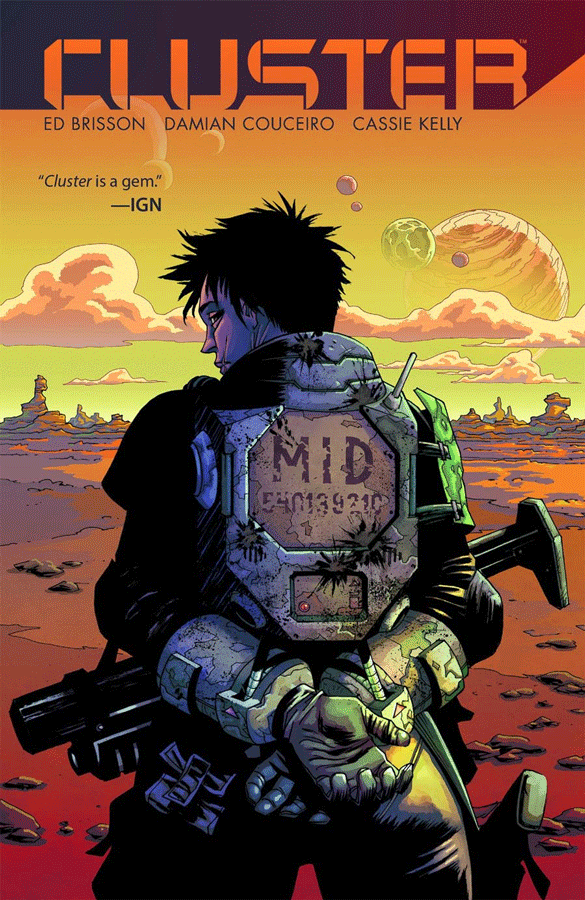 Canadian writer Ed Brisson is one of the hardest-working guys in the comics industry! This week sees the release of the trade paperback collecting all eight issues of Cluster, the highly regarded action-packed dystopian sci-fi series from BOOM! Studios.
Brisson cohorts Damian Couceiro (artist on Sons of Anarchy and Murder Book) and Michael Garland (colorist on The Violent) visually transport us to the far-off planet of Midlothian, where protagonist Samara and a team of fellow convicts-turned-conscripts battle an alien horde in lieu of rotting in jail.
As with any good Brisson story, Cluster dispenses the grit at a good pace, with rich and interesting characters who dove-tail nicely with Couceiro's cinematic panel work and Garland's keen eye for exciting tones. Add to this the underlying themes of crime-and punishment, a privatized military-prison system, and the anxiety of surviving an alien world, and you have the recipe for a solid sci-fi epic.
If you're like me and have recently discovered Brisson via his exceptional realism on Image's The Violent, you should also know that he has a strong pedigree in fantastic supernatural and science fiction. However, his real strength lies in creating compelling characters in mettle-testing situations who reveal something palpable about the human condition. If you're looking for a good down-to-earth space odyssey, Cluster will not disappoint.
Ed Brisson (W), Damian Coucerio (A), Michael Garland (C) • BOOM! Studios, $29.99
– Matthew Box