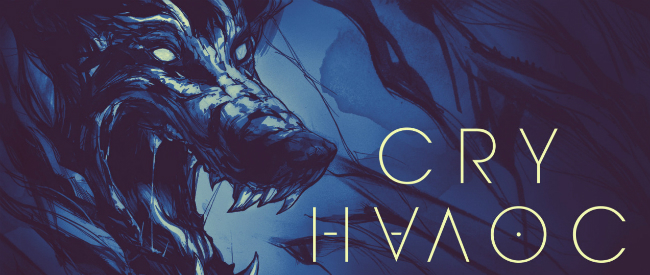 It's Wednesday, and you know what that means: a fresh load of comics and graphic novels! With so many publications hitting your local comics store or digital storefront, the BF staff is here to lead you through the woods with our weekly staff picks. Satisfaction guaranteed!
Comic of the Week
Cry Havoc #1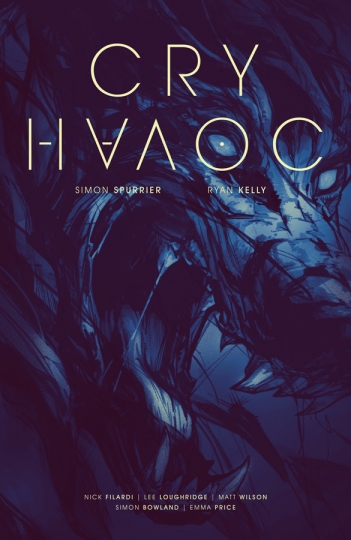 In a story that stretches from East London clubs to supernatural worlds, musician-turned-soldier-turned-mercenary Lou heads down a savage path in a world of less-than-human creatures and dangerous decisions.
As the mundanities of day-to-day life press up against battles with monsters and machine guns, Lou must make her way through Si Spurrier and Ryan Kelly's raw and occasionally rabid world as she comes to terms with her own supernatural identity.
This comic promises an artistic bomb-blast, with three different colourists (Nick Filardi, Lee Loughridge and Matt Wilson) taking on three different periods and locations: ultra-cool hipster London, dusty war-torn Afganistan and the mysterious and violent 'red place'.
Hot on the heels of Colourist Appreciation Day, here's looking forward to a masterclass in atmosphere – this one somewhere between noir and fairytale. Along with big guns and every bigger teeth.
Plus, it's a lesbian werewolf story. So there's that too.
Simon Spurrier (W), Ryan Kelly (A), Nick Filardi, Lee Loughridge & Matt Wilson (C) • Image Comics, $3.99.
– Conori Bell-Bhuiyan
Prophet: Earth War #1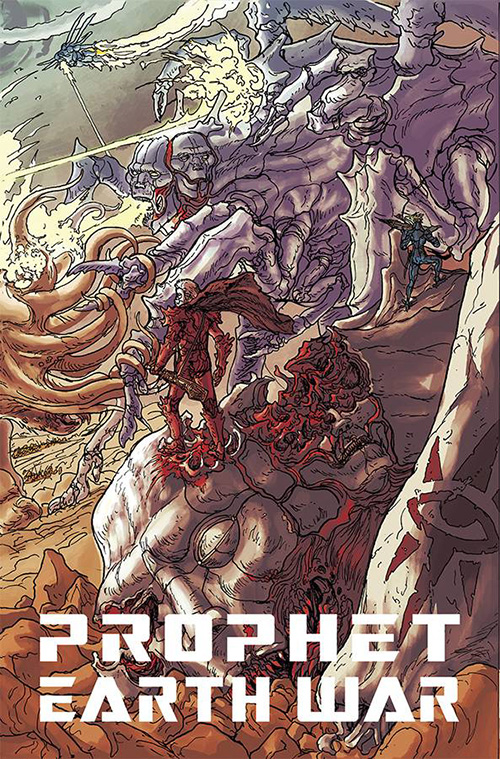 The countdown to the conclusion of the Prophet saga begins here, with this first issue of the final story arc. After awaking from cryosleep in a future ravished by an intergalactic war lasting centuries, John Prophet attempts to put the pieces together and save the universe.
In this opening issue, a clone general goes against his Brain-Mother overlords to gain control of an alien egg that could mean the return of the Earth Empire.
Though this six-issue mini-series is a self-contained story arc, the four volumes are easy enough to obtain in either digital or print if you haven't previously immersed yourself in Prophet. Read those, then read Earth War: you won't be disappointed, as this is one of the most imaginative and awe-inspiring sci-fi epics ever to be told in the comic-book medium.
Brandon Graham (W), Giannis Milonogiannis (A) • Image Comics, $3.99.
– Tyler Chin-Tanner

Victorie City #1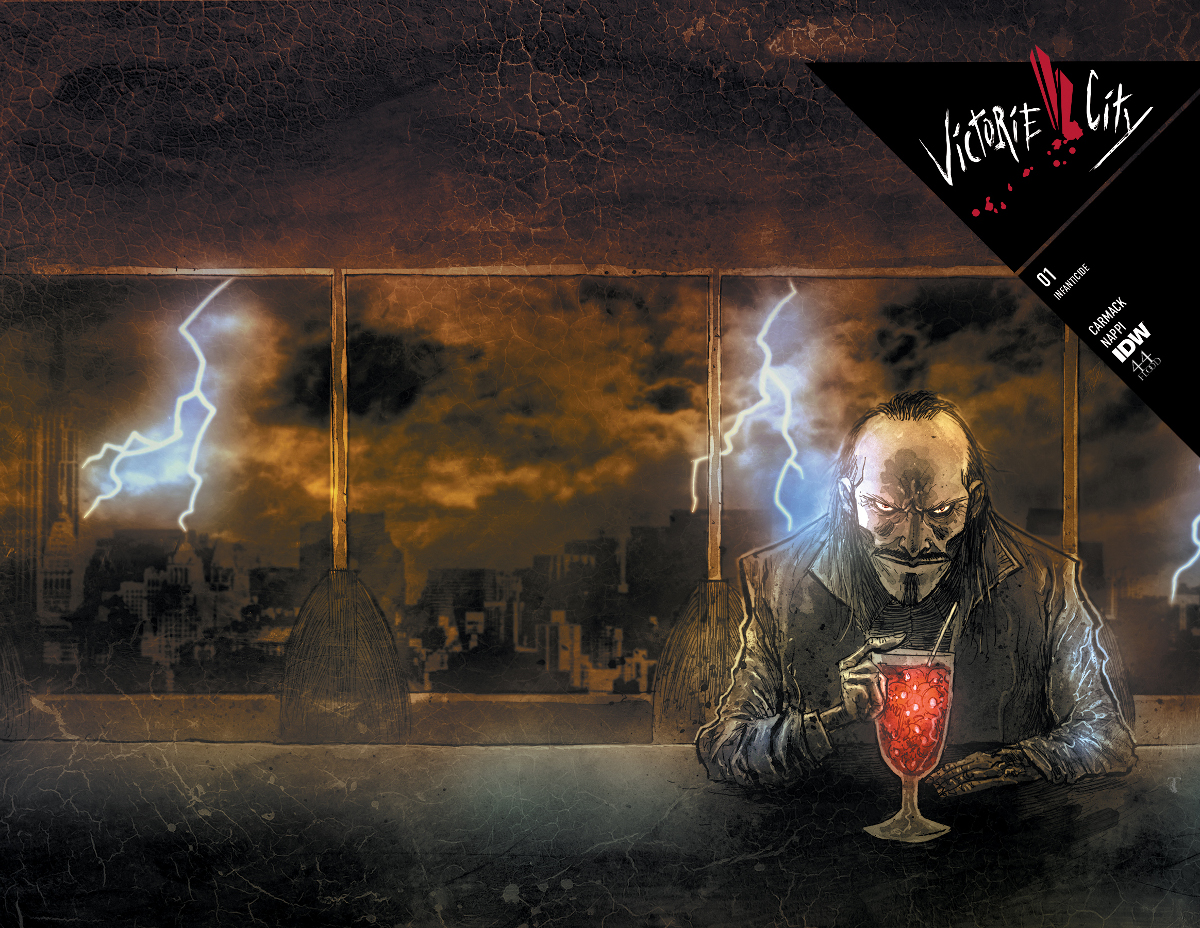 Victorie City is the latest IDW-distributed release from 44Flood, a foreboding art collective that includes series writer Keith Carmack and cover artist Ben Templesmith. In this four-issue miniseries, Detective Ness is faced with both a missing woman and a growing number of unidentifiable murder victims.
The publisher compares the series to David Fincher's classic Se7en, but the supernatural mystery at the heart of it all may be more than even Brad Pitt had to grapple with. Newcomer Vincent Nappi combines Templesmith's grotesquerie with noir shadows and a monotone color style. If you're a fan of any of the above, book your ticket to Victorie City this Wednesday.
Keith Carmack (W), Vincent Nappi (A/C) • IDW Publishing, $3.99
– Paul Mirek
Strayer #1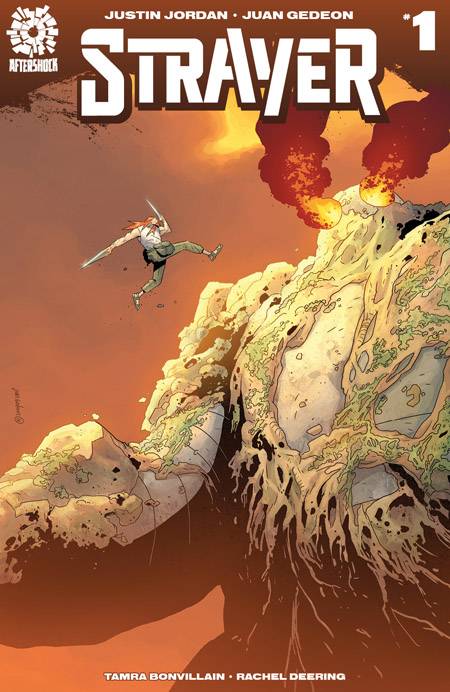 Although not quite a year old, new indie publisher AfterShock Comics has already made a tsunami-sized splash on the comics scene. With numerous high-profile creators – particularly writers, such as Brian Azzarello, Ray Fawkes, and Garth Ennis – releasing new creator-owned work through AfterShock, it's hard not to sit up and take notice of the upstart firm.
Joining their ranks this week is fan-favourite scribe Justin Jordan (Luther Strode, John Flood), with a slam-bang post-apocalyptic action comedy starring Strayer, a mercenary monster-slayer, who must set aside his usual self-interest to protect Mala, a young woman with an unreliable talent for magic. You see, it seems that Mala might just be the key to saving the world, so even Strayer feels obligated to lend a hand.
Featuring stunning, kinetic art from Juan Gedeon and bright, rich colours from Tamra Bonvillain, this light-hearted, gory romp promises enough good, friendly, violent fun to chase away the winter blues and then some.
Justin Jordan (W), Juan Gedeon ( A) • AfterShock Comics, $3.99.
– Jason Wilkins
Blubber #2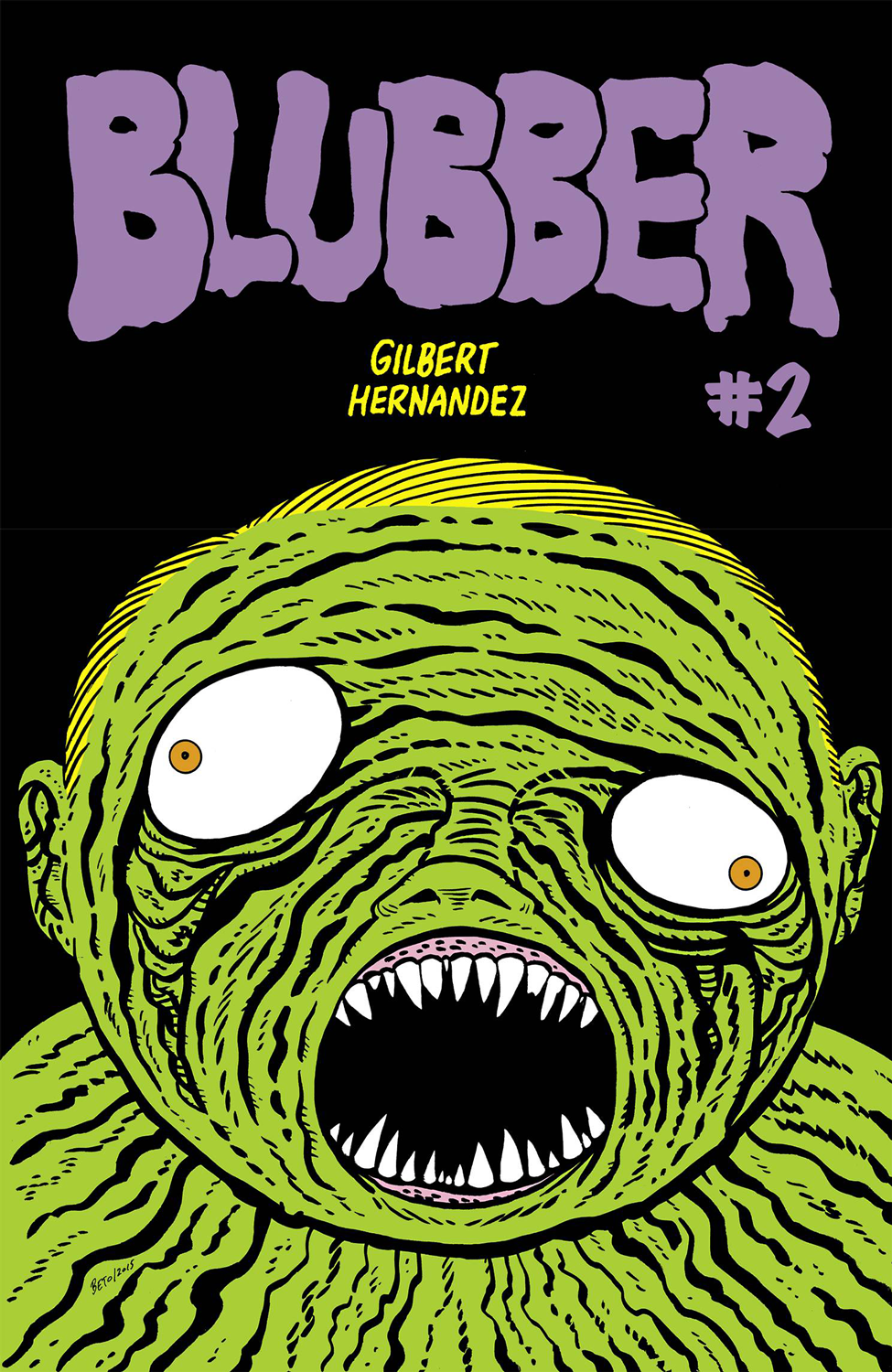 Appearing almost out of the blue last year, Gilbert Hernandez's first issue of Blubber was a real treat. A stand-alone comic of largely silent, seemingly spontaneous stories, it spewed off the page in a transgressive mix of scatology and biomorphic horror that – like Michael DeForge's On Topics (Breakdown Press) – read a lot like David Attenborough on DMT.
And you can't keep a good pervert down. Now we've got another 32 pages of straight-from-the-id shenanigans, this time with a more human presence, including a super special agent clearing woodland of a carnivorous predator, a naked superwoman hunting a lost artefact to save an endangered strip club and a gang of zombie-hunting priests.
If Fantagraphics' blurb is to be believed, Beto certainly hasn't reined it in since #1: "Over-the-top violence and explicit sex take us to a place where most comics fear to go!" Definitely one to treat your fellow commuters to on 'Reading Comics in Public Day'.
Gilbert Hernandez (W/A) • Fantagraphics Books, $3.99
– Tom Murphy
Peanuts #30 and Image Comics
Normally, I'd just select a comic as my Staff Pick for the week and write a preview. But as I looked through the list of comics debuting this week, it occurred to me that some of my favorite ongoing series from Image are all dropping issues this week, as is my favorite comic for kids. And they are my Staff Pick. (It's going to be an expensive week for me at the local comics shop!)
The kids' comic first. Peanuts #30 promises a solo adventure for Woodstock and a visit from Snoopy's sister that is bound to cause mayhem.
Don't underestimate the entertainment value of kids' comics just because you're an adult—and don't hang on to this comic once you've read it. Give it away to kids or bring it to the dentist's office and leave it there. Get creative and start getting these wonderful books to an audience that can discover comics for the first time.
As for the Image books, you have to check out Black Magick #4. Greg Rucka and Nicola Scott are on their way to a nomination for next year's Eisner Award for best ongoing series with this one. Mark my words. Rucka's story is a magical mystery, and Scott's art is her most stunning work yet.
Saga #33 welcomes back fan-favorite tabloid reporters Upsher and Doff, who are back on the case. Saga is already a multiple Eisner Award winner, and it's a genuine testament to the craft of comics that Brian K. Vaughan and Fiona Staples have carried their vision forward with such an unwavering commitment to quality.
The Fuse #17 is one of the best police procedurals of the decade, and the creative team of writer Antony Johnston and artist Justin Greenwood have steadily delivered this book in six-issue arcs. This week is the penultimate issue of the Perihelion arc as Klem and Ralph have almost assembled all the pieces to catch the killer(s).
East of West #24 is the latest issue of a sci-fi/political thriller featuring the four horsemen of the apocalypse as you've never seen them before, in a world where powerful leaders rise and fall. Jonathan Hickman and Nick Dragotta have created the ultimate technological dystopia and aren't afraid to leave characters alone for a few issues before bringing them back and inflicting intrigue upon them. Such will be the case with issue #24.
Time to get reading!
Peanuts #30: Charles M Schulz/Various (W/A) • KaBOOM! $3.99
Black Magick #4: Greg Rucka (W), Nicola Scott (A) • Image Comics $3.99
Saga #33: Brian K Vaughan (W), Fiona Staples (A) • Image Comics $2.99
The Fuse #17: Antony Johnston (W), Justin Greenwood (A), Shari Chankhamma (C) • Image Comics $3.99
East of West #24: Jonathan Hickman (W), Nick Dragotta (A) • Image Comics $3.50
– Karen O'Brien