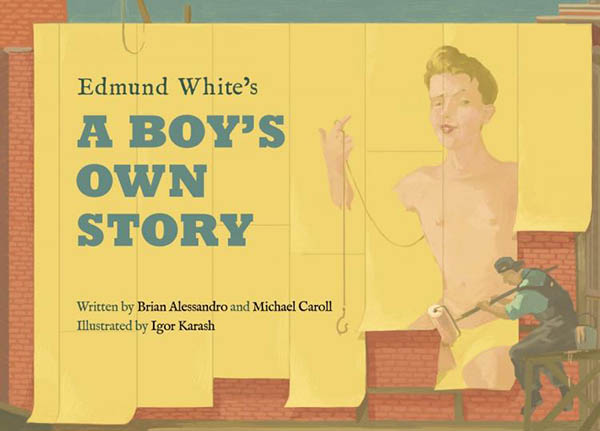 PRIDE MONTH 2023! Edmund White's semi-autobiographical novel A Boy's Own Story was first published in 1982 and became the first in a trilogy of queer coming-of-age books. It has been described in The Guardian as "a touchstone of gay culture" and been compared to Salinger's The Catcher in the Rye. Last year it was adapted by White, writers Brian Alessandro and Michael Carroll, and artist Igor Karash, as a graphic novel. Published by Top Shelf Productions, its release was timed to coincide with the novel's 40th anniversary.
Jumping between timeframes with an emphasis on the 1950s, and to a lesser degree the 1980s, A Boy's Own Story follows protagonist Eddie during his his sexual awakening as a teenager through to his adult reminiscences of those days. Beginning with a summer dalliance with another boy it moves through the years tracing his coming to terms with his identity, and records his initial homosexual liaisons at camp, school, and beyond.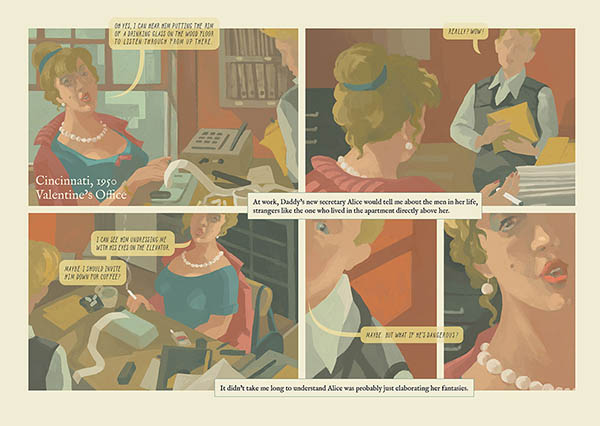 Running parallel to this is a narrative analysis of his complex relationships with those around him; his womanising father, his fragile mother, and his domineering sister. It's a family unit that has been splintered following his parents' divorce, and the intricacies of his interactions with them is also a major driving force of the novel.
In that sense A Boy's Own Story is arguably as much a meditation on the adversarial nature of relationships as it is a coming out tale. Of course "coming out" is not really an applicable term here as Eddie's story is set in a timeframe where acceptance is an unaccomplishable goal, and satisfaction goes hand in hand with the clandestine.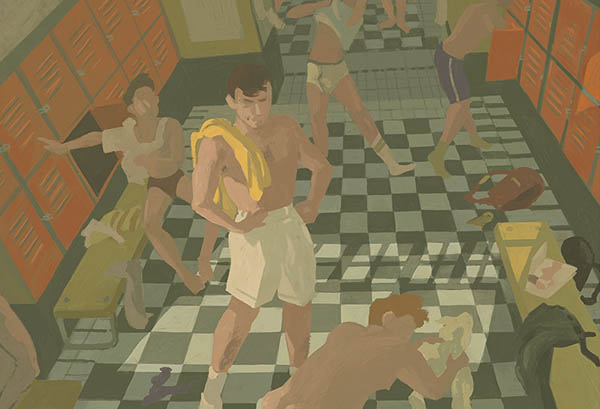 This is an adaptation in the truest sense. A translation from one medium to another rather than an attempt to replicate the original source material in another format. As such, with much of the prose cut, it's incumbent on artist Igor Karash to capture the tone and mood of the story which he does so with dreamlike artwork, gorgeous period detail, and a subdued use of colour that roots the story in the frame of memory. This use of hazy and indistinct visuals only accentuates the atmosphere and emotional resonance of the piece all the more.
A perhaps neglected graphic novel in terms of coverage, A Boy's Own Story is an excellent addition to your LGBTQ comics collections this Pride Month.
Edmund White, Brian Alessandro & Michael Carroll (W), Igor Karash (A) • Top Shelf Productions, $29.99
Review by Andy Oliver