BROKEN FRONTIER AT 20! A couple of years back at Broken Frontier we made a team statement about how where possible we would be looking to prioritise work from or about marginalised voices and under-represented groups. It was a promise that we were all committed to and has generated a number of BF resource lists on socially relevant topics (you can find them linked to in this article). One of those list covers trans and nb lives in comics; something that becomes more important every day to dedicate coverage to given the recent huge upsurge of transphobia in the UK and elsewhere. In that regard we're as interested in spotlighting older available work as much as we are current comics in order to provide as comprehensive a catalogue of books as possible. Today we add to that list with a look at Julia Kaye's Super Late Bloomer.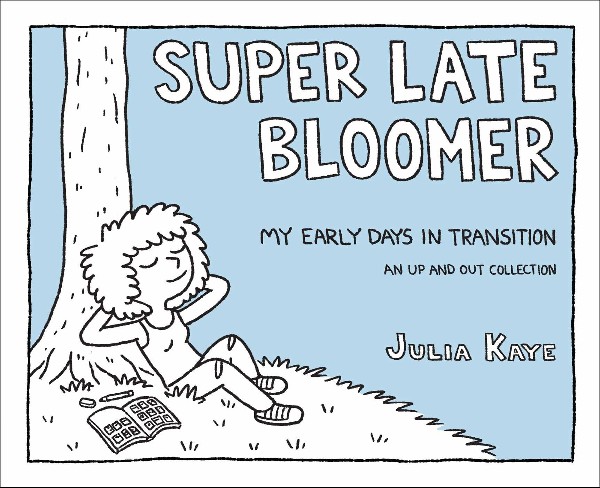 Julia Kaye began creating her autobio comics as a way of chronicling and understanding her journey transitioning. Super Late Bloomer is the first compilation of this work and follows her early days in transition. Kaye prefaces the collection with an introductory text piece that, through its admirable candour, adds extra context to what is to come. Presented in the style of a three-panel newspaper strip, each entry allows Kaye to explore different aspects of her experiences as a trans woman.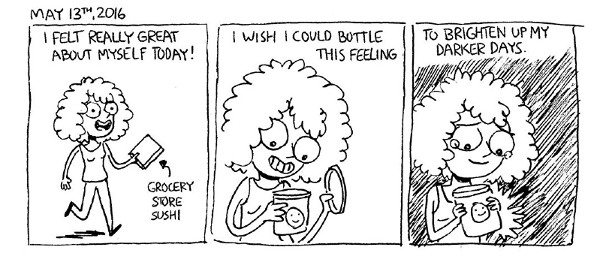 Books like Super Late Bloomer may come from a place of catharsis for their creators but they also act as a supportive reminder for those going through something similar that they are not alone. Kaye explores these early months with an honesty that can range from the painfully raw to the uplifting and celebratory. Obviously identity – both from her own self-perception and from external perspectives – is at the very heart of the events depicted. Struggles to deal with her dysphoria, self-doubt, and her sheer sense of exhaustion through transitioning bring the reader fully into Kaye's life.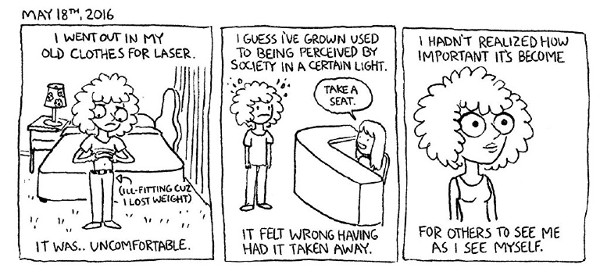 Super Late Bloomer is a story of contrasts; the supportive kindness of those around Kaye compared to her being ghosted by a loved one; the exhilaration of being accepted for her true self by strangers juxtaposed with the hurtfulness of casual public misgendering; and the insidiousness of online transphobia versus considerations of internalised transphobia.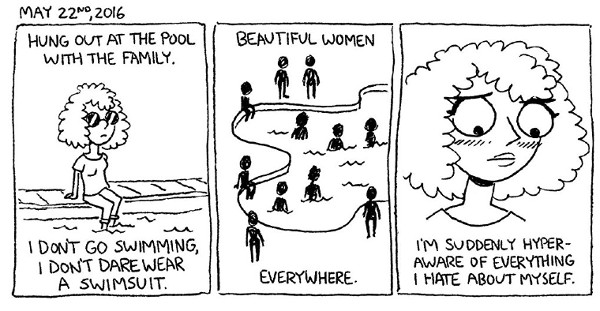 Kaye adopts a stripped back cartooning style that allows emotional states to be all the more readily perceived and thus all the more easily empathised with. Her pacing throughout is excellent with strips often building up to a punchline of sorts, though not necessarily a comedic one. Super Late Bloomer is the first collection in this series with a second detailing her later transition stories published last year. A worthy addition to the growing catalogue of comics practice detailing trans lives.
Julia Kaye (W/A) • Andrews McMeel, $14.99
Review by Andy Oliver
Top BF logo by Joe Stone