To describe the Treasury of British Comics' A Very British Affair: The Best of Classic Romance Comics as a labour of love seems like an understatement that borders on gross negligence. This David Roach-curated/Olivia Hicks-edited collection of short stories (and the occasional serial) from the vast library of properties publisher Rebellion acquired a few years back compiles material from a variety of girls comics and magazine sources from the 1950s-1970s. It includes work from such memorably named titles as Valentine, Serenade, Mirabelle, Roxy, Marilyn and Mates.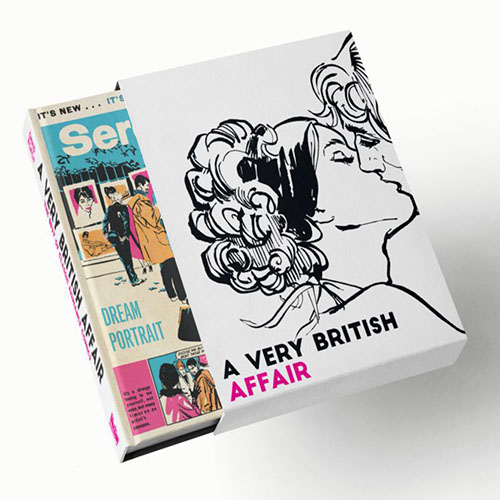 An immediate takeaway from A Very British Affair is that the ethos of the project is just as important as the beautifully illustrated work that sits between its covers. Its contents represent an era of comic strip publishing that would have been considered ephemeral at best and its availability for the interested collector all these decades later would realistically be classified as in the "scarce" category. Indeed, a scene-setting introductory essay by Roach even speculates that some issues may be lost forever. In that regard A Very British Affair is not simply a feast of classic British comics craft but also a gift to posterity, and a vital social record of the times these stories were published in.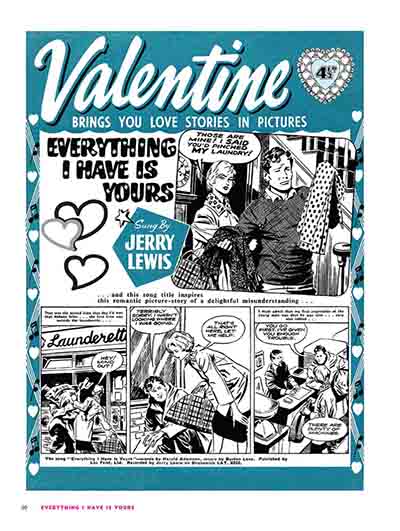 In around 200 pages of comics we experience the travails of teen romance, unrequited passion, love conquering the odds, and even the odd sidestep into paranormal amour. That the collection kicks off with a Shirley Bellwood three-pager (she of those hauntingly alluring Misty covers) is a sure signifier of the quality that is to come; her gorgeously near-photorealistic style proving all the more impressive for its showcasing in both moodily contrasting colour and black and white. This tale of a recently blinded young woman giving up her potential partner for fear of becoming a burden to him also indicative of the varying degrees of cultured melodrama that will follow.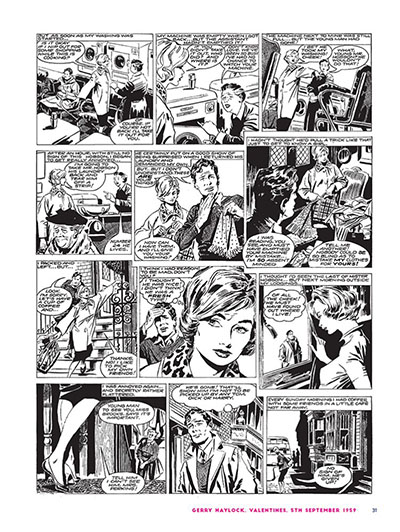 A healthy proportion of the entries come from Valentine and a series of stories that were crafted around the titles of hit pop songs of the era. What's noteworthy in many of these strips (which have the rare distinction of writer credits for Jenny Butterworth when so many of her contemporaries are lost to history) is that their pure sequential storytelling doesn't experiment with the form but instead draws the reader's eye in through expressive visual characterisation, a clarity of linework, panels that are bursting with detail, and a studied understanding of how to use shadow and light to create atmosphere.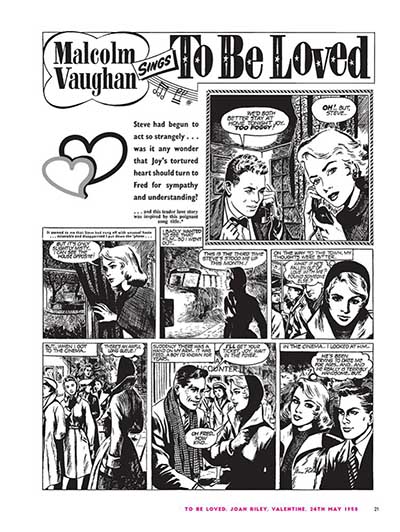 The sheer humanity inherent in these beautifully paced mini character studies shines out. There's 'Everything I Have is Yours' with art by Gerry Haylock that depicts an unlikely blooming relationship based on a mix-up of washes in a launderette, or the Jesús Blasco vehicle 'I Like It' which takes a very simple premise of a young woman's boyfriend not wanting to criticise her new hairdo and turns that well-trodden cliché into something rather sweet. It's important to emphasise how difficult it is to ensure a reader develops a connection and a certain sense of empathy with a cast of characters in such a finite page count but these stories always deliver.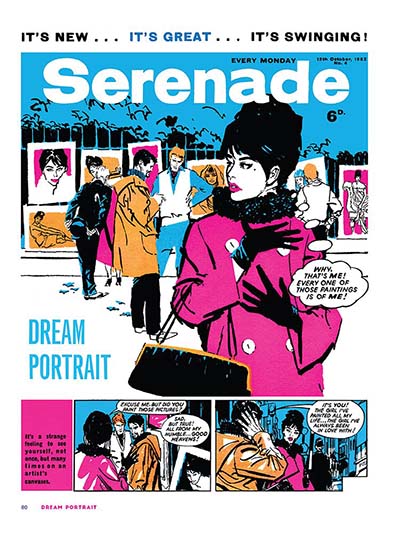 Other standouts include serial 'The Getaway Girls' (artist Antonio Bosch Penalva) from Mirabelle following the adventures of Hattie, Clare, Lady Gwendolyn and Melanie, four teenage models from different walks of life. There are two stories from Serenade that begin with colour front page art that also capture the quality of practice herein. Ángel Badía Camps is the illustrator of 'Dream Portrait', the tale of a woman who stumbles across a street artist whose paintings all seem to depict her, and Jordi Longarón on 'Love, Not for Me!' wherein stubborn male defiance is slowly broken down. For fans of the late, great Carlos Ezquerra there's an early '70s strip 'Mr. Mystery Voice' that has an eerie, ethereal quality and serves as a reminder of the versatility of this master craftsman.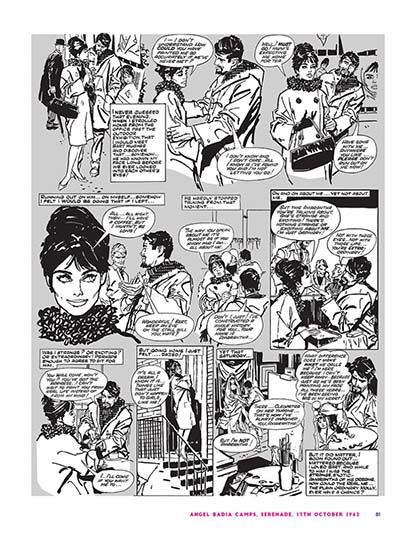 The reproduction values here are exemplary. There's just one story in the whole collection where the difficulties of sourcing the best original material are perhaps apparent. I would argue that A Very British Affair: The Best of Classic British Romance Comics is right up there with The Rise and Fall of the Trigan Empire as the most important classic comics collections that the Treasury of British Comics has brought to new readers to date. Simply glorious.
Jenny Butterworth, Phillip Douglas (W), Jesus Blasco, Shelly Bellwood, Fredinando Tacconi, Joan Riley, Roberto Casarrubio, Pat Tourrett, Gerry Haylock, Enrico Bagnoli, Antoniotoldo, Carlos Prunés, Joan Martin May, Josep Maria Miralles, Guido Muzzelli, María Barrera, Mike Hubbard, Ángel Badia Camps, Ray Sorigue Segarra, Victor De La Fuente, Daniel Billon, Vicente Rose, Jordi Longarón, José Pepe Gonzalez, Manfred Sommer, Juan Solé Puyal, Jordi Franch, José Bielsa, Esteban Maroto & Félix Mas (A), David Roach (Curator), Olivia Hicks (E), Gemma Sheldrake (D), Joseph Morgan & Emma Denton (Reprographics) • Rebellion/Treasury of British Comics, £40.00 (hardcover)/£60.00 (slipcase edition)
Review by Andy Oliver