New York Review Comics – the New York Review of Books' sequential art imprint – have been doing vital work in introducing new readers to some long out-of-print classic material over the last couple of years (we've covered NYRB publications like Chris Reynolds' The New World: Tales from Mauretania and Saul Steinberg's The Labyrinth, for example, in the last year at BF). Alay-Oop is another book that fits that definition with this new edition of William Gropper's 1930 graphic novel – and yes that much-maligned term is very much appropriate here – giving modern audiences an opportunity to discover a forgotten masterpiece of the form.
Gropper's silent narrative tells the story of a love triangle between two acrobats and an opera singer who all share the same theatre bill. The singer slowly insinuates himself into the female acrobat's affections with promises of a lavish lifestyle, leaving her partner forlorn. As the years pass by however, a starker reality emerges; one that will ultimately consume one party in a paranoid jealousy and change the lives of all players forever…
When discussing Alay-Oop it's difficult not to find oneself echoing the sentiments of James Sturm who provides historical context to this graphic novel in an informative introduction that also critically appraises the effectiveness of Gropper's visual storytelling. Gropper's fascinating life could make a graphic biography in itself. As well as being responsible for one of the very first books that could truly be labelled as a graphic novel, Gropper was also an illustrator, newspaper cartoonist and political activist and would eventually be blacklisted by the House Un-American Activities Committee.
Much of Alay-Oop places single images on the right-hand page of the book with blank pages on the left (reproduced in that format in this review for authenticity). In theory this form of presentation should encourage a rapid browse through the pages of the story but instead it actually invites the reader to linger longer on each individual "panel", absorbing its details and Gropper's often stripped back but always powerfully expressive characterisation. Alay-Oop then is more about "between the pages" reading comprehension rather than the "between the panels" variety we are used to. That difference fundamentally affects the way we interact with this graphic narrative in terms of page turns, scene transitions, our sense of space and location, and how we experience the passage of time. When Gropper occasionally transitions into double-page spreads or facing illustrations it's to underline particularly reflective moments for the characters.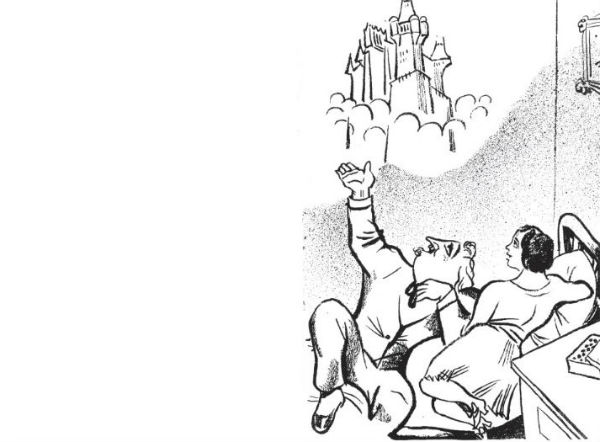 From the busy bustle of the city's night life and the realities of cramped tenement life, through to the visual metaphor of dream sequences and Gropper's eloquent use of sight gags (as Sturm points out in his intro there's an especially witty one regarding the paternity of the singer and acrobat's children later in the story), sequential realism and the representational flow in and out of each other in Alay-Oop. It's a Hogarth-ian social fable that reminds us that we can learn as much about the potential of the form from its earliest expressions as we can from contemporary experimentation. Gropper's novel is a masterful piece of graphic narrative; one that communicates motivation, emotion and perspective through the purest form of comics without need for dialogue or exposition. A welcome addition to the New York Comics Review catalogue and a fascinating record of the early development of the medium.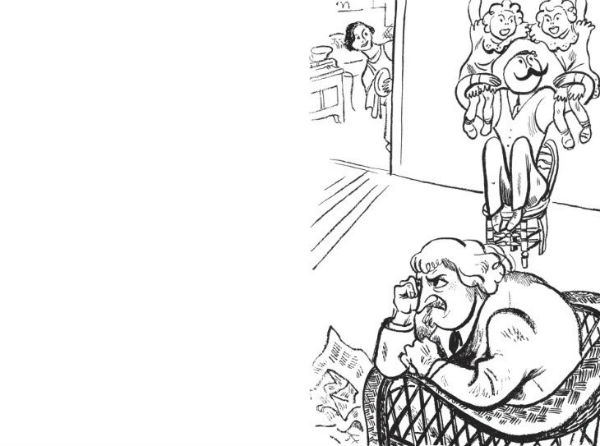 William Gropper (W/A) • New York Review Comics, $24.95
Review by Andy Oliver