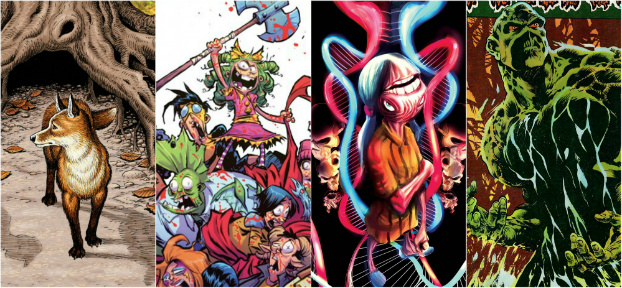 It's nearly Wednesday, and you know what that means: a fresh load of comics and graphic novels! With so many publications hitting your local comics store, comics events or digital storefront, the BF team are here to lead you through the woods with our weekly staff picks. Satisfaction guaranteed!
Comic of the Week
Marney the Fox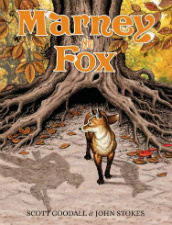 For fans of British comics the news that Rebellion had acquired the rights to a whole host of classic UK characters has been one of the most exciting announcements in years. From their repackaging of much-loved 1970s strips in their Treasury of British Comics series to all-new material (the upcoming Scream! and Misty Special and new Roy of the Rovers) it's been an overdue return for these long-missed properties.
This week sees the publication of a perhaps lesser-known comic strip from early 1970s Buster as Scott Goodall and John Stokes's Marney the Fox roams the Devon countryside once again. This truly stunningly illustrated series ran in the weekly for around two years and charts the adventures of an orphaned fox cub as he tries to survive alone in his rural environment facing the dangers posed by humans, other wildlife and natural disasters alike.
Those wanting to find out more from series artist John Stokes are reminded that I will be interviewing him at the launch event at London's Gosh! Comics this coming Friday October 6th. Details here.
Scott Goodall (W), John Stokes (A) • Rebellion, £17.99
– Andy Oliver
Breaks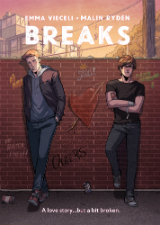 On the surface a fairly pedestrian teen melodrama with a pleasingly unlikely origin, Breaks is a collaboration between Emma Vieceli (Vampire Academy, Avalon Chronicles, My Little Pony, Young Avengers) and Malin Ryden, a Swedish writer of horror and queer fiction. Not a simple writer and artist relationship, this story evolved from a long range writing exercise with each creator steering one of the star-crossed lovers' development. This paperback edition collects the first arc of the acclaimed weekly web series (2014-2016).
The tag line 'A love story… but a bit broken' belies the humanity of the story here – what love story, especially teen love, isn't a bit broken? Breaks has all of the good juicy drama stuff: hurt people hurting people, sizzling sexual tension, mysterious violent back stories, a multi-ethnic cast to a T, (if T stands for everyone except the two protagonists). The relationships in all directions are relatable and believable both within and beyond high school or Yaoi tropes. Worth picking up.
Malin Ryden  (W) Emma Vieceli (W/A) . Soaring Penguin Press £15.99
– Jenny Robins
Geis Vol.2: A Game Without Rules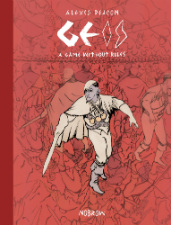 Alexis Deacon, the winner of the 2014 Jonathan Cape/Observer/Comica Short Story Prize, received huge critical acclaim last year for the first volume of this medieval fantasy trilogy and this week sees the second instalment of the story hitting the shelves courtesy of Nobrow Press.
Fifty candidates were pitted against each other to find a successor to the Grand Matriarch. In this second act of the saga the game continues as alliances are tested and power struggles surface. Deacon's beautifully crafted pages are always a delight and Geis Volume 2 looks set to be as equally a lauded release as its predecessor was last year.
Alexis Deacon (W/A) Nobrow Press, £15.99
– Andy Oliver
I Hate Fairyland Special Edition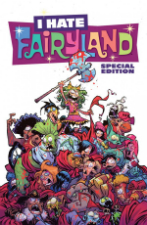 A hit on Free Comic Book Day, "I Hate Image" should be the title of the I Hate Fairyland Special Edition. Skottie Young's anti-hero Gertrude has been trapped in Fairyland (and in a body that does not age) for decades. She's sick of it, and has spent her time searching for an escape by hacking and slashing her way through a multitude of cute and cuddly fairytale characters.
When she learns of a possible secret passage that may return her home, she crosses a border into the world of Image Comics. Undaunted and with a heart for murder most messy, Gert sets out to chop her way through your favorite characters from Saga, The Walking Dead, Savage Dragon, Spawn, Descender, Black Science, Southern Bastards, and more as this special edition includes four additional story pages allowing Gert to slice and dice even more unsuspecting Image favorites. Also included with this edition is a behind-the-scenes look at Skottie Young's script, layouts, and black and white artwork.
Gruesome and clever, the I Hate Fairyland Special Edition is sure to be a blood-soaked treat for all Image Comics fans.
Skottie Young (W/A) • Image Comics, $5.99
– Karen O'Brien
Swamp Thing: The Bronze Age Omnibus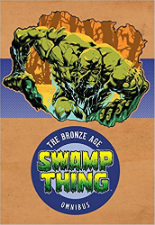 Back in 1971, in the pages of DC supernatural anthology House of Secrets #92, writer Len Wein and artist Bernie Wrightson would create a character who would revolutionise horror comics forever and a decade or so later would, arguably, make the name of Alan Moore.
That "muck-encrusted mockery of a man" was the creature who would become known as Swamp Thing and this week, just in time for Halloween, DC are collecting his original series plus the pre-Moore issues of Saga of the Swamp Thing in their Omnibus line.
With the loss of both Wein and Wrightson so recent this seems as poignant as it does celebratory. But this bumper compilation contains some of the finest and most macabre stories in the history of shared universe comics alongside some very under-rated 1980s material. Another book to be saved for some seasonal end-of-the-month reading perhaps…
Len Wein et al. (W) Bernie Wrightson et al. (A) • DC Comics, $99.99
– Andy Oliver
Eugenic #1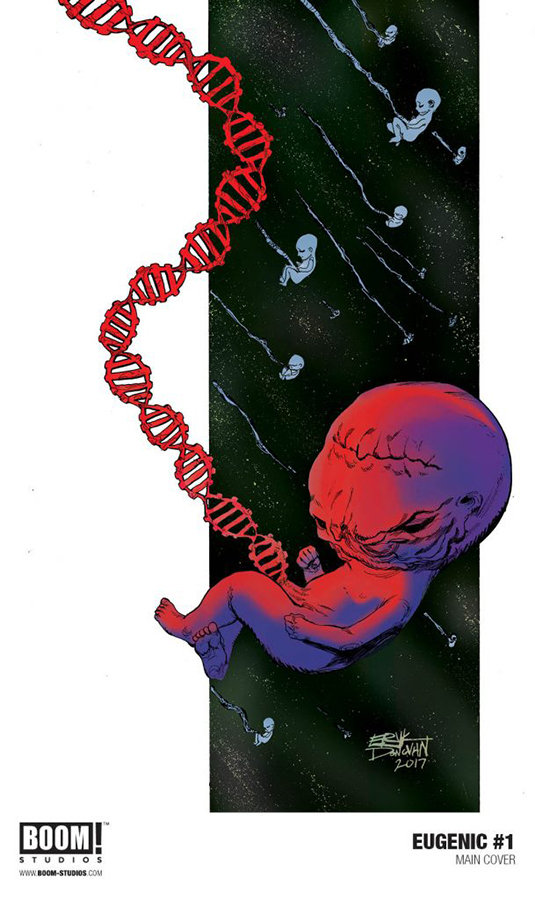 James Tynion IV (Dark Nights: Metal, Detective Comics) and Eryk Donovan (Quantum Teens Are Go, Constantine: The Hellblazer) reunite for the final installment in their Apocalyptic Trilogy. Like its predecessors, Memetic in 2014 and Cognetic in 2015, this new series will comprise of 3 over-sized issues featuring a dark vision of humanity's future.
When a plague ravages the world, one scientist discovers the cure and becomes the savior of mankind. Hope is restored, and the world rebuilds. But then people who took the cure begin having children who are… unnatural, and the definition of 'normal' is forever altered.
The first issue ships with a subscription variant cover by Robbi Rodriguez.
James Tynion IV (W), Eryk Donovan (A) • BOOM! Studios $5.99
– Tyler Chin-Tanner
Steam Clean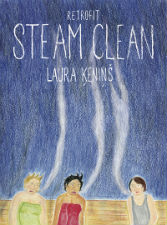 Another of Retrofit's subscription season comics officially reaches stores this week as Laura Ķeniņš' Steam Clean hits the shelves. Fans of last year's mini kuš! #42: 'Alien Beings' will be intrigued to know that it similarly explores the complexities of human relationships with supernatural concepts added to its narrative structure.
Steam Clean takes place over an evening at a sauna party for queer women. In this tiny window of time tensions will surface and new relationships will be founded among this small group of interconnected characters. If you want to read more about the book then I reviewed this exploration of questions of identity, gender and sexism earlier this year during our Safari Festival Fortnight here .
Laura Ķeniņš (W/A) • Retrofit Comics, $10.00
– Andy Oliver
Tomb Of Dracula Complete Collection Vol.1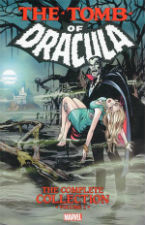 Described by Douglas Wolk in his book Reading Comics as the "cheap, strong stuff," Tomb of Dracula is pulpy horror of the highest standard. This book collects, in colour, the first fifteen issues of the series which introduced Bram Stoker's creation (along with nemesis Blade, who makes his first appearance in #10) to the Marvel Universe.
Debuting when the restrictive Comics Code Authority relaxed its rules on depicting zombies, werewolves and vampires in comic books, Tomb of Dracula is absolute hokum, and it's fantastic. It's not until the final couple of stories in this volume that the iconic team of Marv Wolfman, Gene Colan and Tom Palmer settle in, but it's still a lot of fun watching this supremely odd serialised book about a centuries-old literary vampire find its feet.
Roy Thomas, Gerry Conway et al. (W), Gene Colan, Tom Palmer et al. (A) • Marvel Comics, $39.99
– Tom Baker
The Flintstones Vol. 2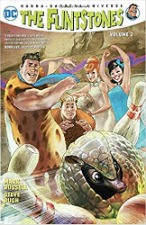 It's was the surprise cult hit of 2016-17 and the only drawback to Mark Russell and Steve Pugh's comics re-imagining of our favourite animated prehistoric sitcom was that it only lasted twelve issues.
The Flintstones was social satire of the most cutting order – acutely observed, witty and relevant but without ever forgetting the heart of the source material it was based on. Writer Mark Russell (alongside artist Howard Porter) will be putting a new spin on Snagglepuss, another cartoon favourite, in the not too distant future. Definitely one to watch out for based on the brilliance of The Flintstones!
Mark Russell (W), Steve Pugh (A) • DC Comics, $16.99
– Andy Oliver
Paper Girls #16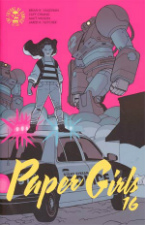 There are high concepts, and there are high concepts. Cliff Chiang and Brian K. Vaughan's Paper Girls started in a particular mode, riffing on the same Eighties genre influences as Stranger Things with its story of paper-delivering pre-teens encountering some supernatural weirdness in their small suburban town. Then, er, things got significantly weirder than that.
Time travel, alternate realities, a future where Apple is revered even more explicitly as a religion than it is today; this issue even throws in some Millennium Bug panic. Typically Vaughan starts with a high concept but then he does the thing so many other writers forget : he develops it. That development hasn't been quite as convincing in Paper Girls as in Y the Last Man or Saga, but Chiang's art — full of life, personality and pop style with those thick outlines — papers over any such concerns.
Brian K. Vaughan (W), Cliff Chiang and Matt Wilson (A) • Image Comics, $3.99
– Tom Baker