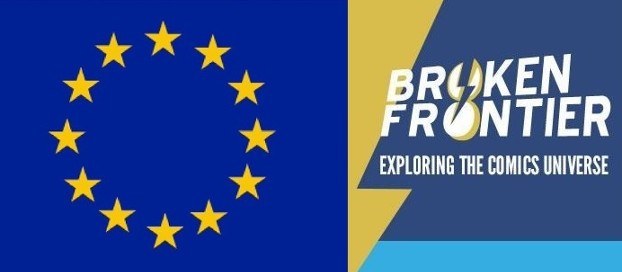 In the second of our continuing discussions on the Brexit effect on the UK comics community and beyond today at BF this week's selection of publishers talk about the harsh realities of a post-Brexit world. All articles in the series will be tagged and accessible in one place here.
Over the summer Broken Frontier has been talking to creators, publishers and commentators from across every aspect of the UK comics scene about the negative consequences they have experienced since Brexit came into force. Contributors were asked to comment on how leaving the EU had impacted them on a number of levels from the financial losses incurred, the ramifications of the end of freedom of movement, funding and collaboration issues, and how Brexit has affected them from a mental health perspective.
The feedback was… sobering in the extreme. A significant amount of lost income was a common thread with major problems in selling to Europe also frequently mentioned. From the loss of major employment opportunities in the EU to the growing isolation of the UK scene from important markets, through to the health issues resulting from the anxiety and fear Brexit has caused and having to deal with unrestrained xenophobia, it all makes for grim reading indeed.
Such was the response to our social media call-out in June that this series will be running for a few weeks, honing in on different talking points and demographics as we progress. If you are inspired to take part (and there is still certainly time!) please e-mail me here. We are particularly looking for more feedback from shops, publishers, comics-adjacent businesses and organisers.
(All information provided was the state of play for contributors at the time collated.)
On income: How has Brexit affected your revenue stream as either a self-publisher, publisher or business? How have issues with postage, duties and import fees impacted on you? What has been the financial consequence of Brexit to you? Have there been difficulties that you have found insurmountable in distributing your work/projects/stock? Have you had any customs issues? Have you had to shift from print to digital and, if so, have there been issues surrounding that?
Eve Greenwood (Quindrie Press)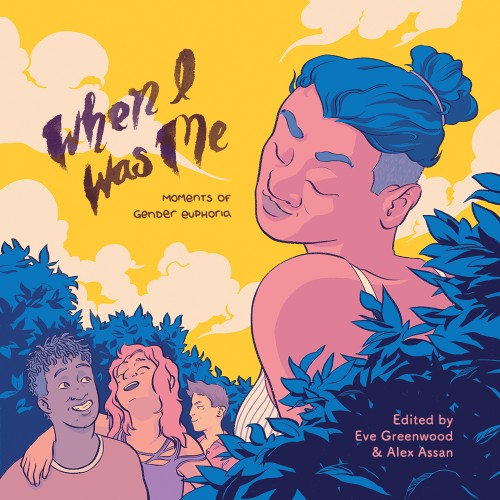 A major impact of Brexit is the ability to easily make international sales. Postage prices have gone up, but now that we've left the EU there is the substantial barrier of customs tax. The new customs rules are confusing buyers as well sellers; I've had to read up on how customs works in each country in order to help problem solve with buyers, and I've had many, many parcels returned to me either because they were refused at customs for an indiscernible reason or because the buyer hadn't paid their customs fees. This has been a major source of stress when posting orders to the EU because I won't know until three or four months later whether or not an order really was lost or if it was being returned to me, and I can't give customers any extra information or advice. This is on top of the fact that many potential buyers will be put off by the fact that they will have to pay additional customs fees on top of what they've already spent on the comic plus shipping, so we will absolutely be losing sales.
I have found that digital sales have been a lifesaver for international customers – the vast majority of PDF sales that I've made have been to people outside the UK. I think the digital market is something that publishers and independent creators alike are having to really focus on and prioritise alongside print, rather than just tossing up a PDF for anyone who might want it. Many overlook this income stream but it's free money at a time when it's getting more and more expensive to print; the value of a PDF cannot be understated.
Visit the Quindrie Press online store here
Corinne Pearlman (Myriad Editions)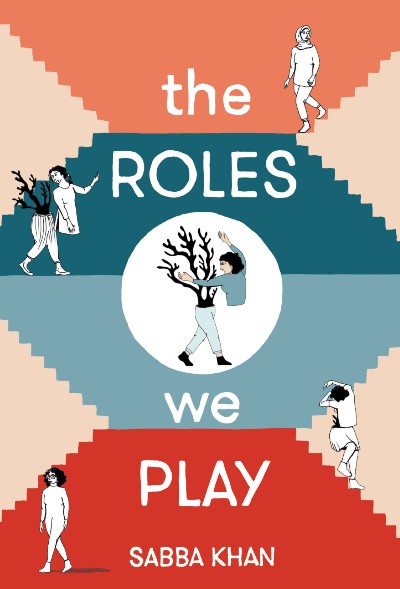 We print most of our graphic novels in Europe, but now paper costs can't be guaranteed for more than three days, shipping is a nightmare: everything is more pressured, and also taking longer. Things like tax forms that need to be filled in for individual countries within Europe… it takes up time to pursue payments from foreign publishers wishing to make royalty payments.
Visit the Myriad online store here
Ricky Miller (Avery Hill Publishing)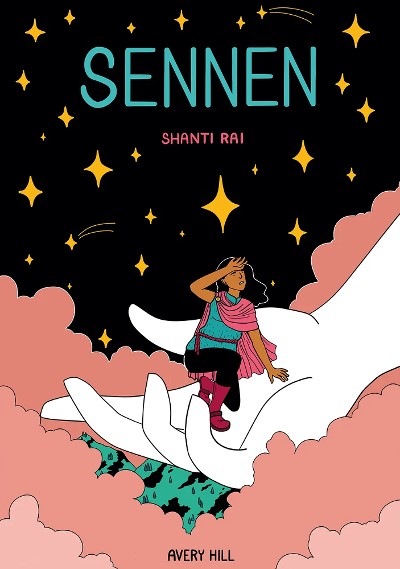 I think for us the only noticeable issue has been the fact that VAT now needs to be charged on purchases from the EU at various different tax rates. It's a costly and complicated system for anyone other than a large business and so we basically stopped selling to EU customers from our store. Some of our books used to do very well in various EU countries, so that did have a noticeable affect on revenue. However, ideologically I partly blame the EU for having a tax on books in the first place, but I think that has recently started changing and we might see some movement on this soon.
Visit the Avery Hill Publishing online store here
Nicolas Rossert (Sloth Comics)
Postage was more impacted by the semi-privatisation of the Post Office than Brexit. It's not really a big part of the budget and what has to be posted, has to be posted, and even if costs doubled, it wouldn't change things. I have to do it either way and it's not a big enough impact for me to even think about so much. It's not that it's not a problem, it's that other problems are so much bigger that this isn't even on the radar.
Duties and import fees, now there's a huge problem! You have to take a step back and look at the whole comic production process to see just how badly this screws me. Ordinarily, I strongly favour printing in the UK. It's greener, easier on a logistics point of view, and the savings from logistics are well worth it for me. It's hard to tell whether it's because of COVID or Brexit, but those logistics have become incredibly difficult. I had 2,500 comics travel more of the UK than I have! It took 2 weeks to do a 1 or 2 day journey. Either way, because of duties, logistics and import, as well as the UK having pretty much shut down every paper mill, the price of paper just keeps rising. This makes printing in the UK more and more expensive, to the point where I'm now working on a title I can't afford to print in the UK. This happened before, and the popular alternative would be China, Spain or Eastern European printers. Here are now the problems with each due to Brexit:
China isn't in the EU, so how is it affected by Brexit? Well comics from China are shipped by boat and because of Brexit, there is so much delay in customs and duties in ports! It's so bad all printers warn me about it and say to add 2 months to any regular deadline just because of that.
The EU: customs. Just customs. There's less delay as trucks would mainly be used but still a bit. To be honest, a few days isn't the end of the world in book publishing, but having to pay duties on comics when we're already on a tight budget, it just makes things impossible. I think some if not all can be reimbursed, but that can still have a major impact on cashflow.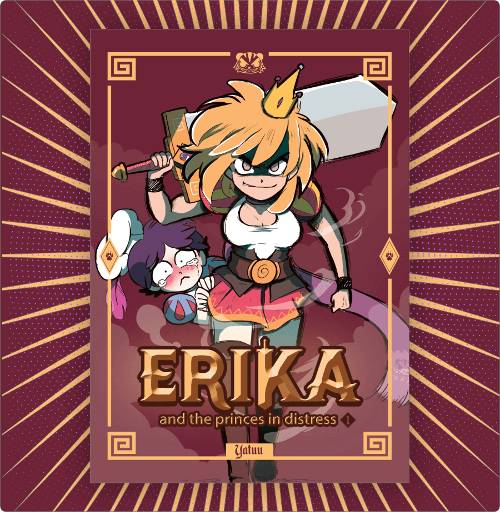 Now I'm looking at printing in India. As far as printing goes, it's not a problem, my issue is a moral one. Shipment would by done via air-freight and that is really not good for the environment! I've been trying to chose the most eco-responsible solutions in my past decade of publishing, so this doesn't sit well with me. Other methods could be used, but the time of shipment would just be way too high! I must also admit I'm not the keenest on printing in countries where workers' rights aren't the strongest, to understate things.
Visit the Sloth Comics online store here
Next week: The post-Brexit comics conversation continues…