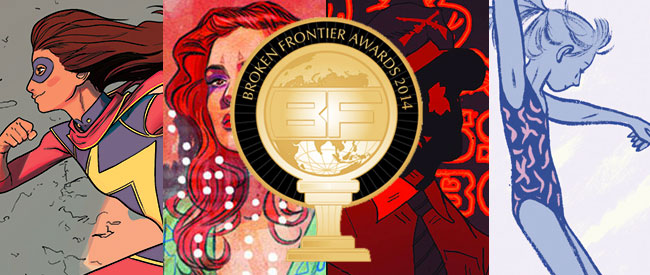 Broken Frontier proudly announces the winners of the 11th annual Broken Frontier Awards.
Our 2014 awards saw a record-breaking number of votes come in from fans, creators and industry peers to join us in our celebration of the incredibly strong and diverse comics year that was 2014.
We had an unprecedented number of women on our nominations ballot and it was a joy to see that so many of our staff and readers pushed for them or their work to win an award this year. That happened for 5 of our 13 awards: G. Willow Wilson, Elizabeth Breitweiser, Tula Lotay, Karrie Fransman's Over Under Sideways Down and This One Summer by Jillian Tamaki & Mariko Tamaki all crowned themselves Queens of their respective categories.
What was less surprising was the continued domination of Image Comics. The publisher firmly held onto its position of go-to house for creator-owned comics in 2014 and that resulted in the company snagging our Best Publisher award for the fourth time in the past five years, as well as awards for Southern Bastards, Lazarus on the comics side and the aforementioned Elizabeth Breitweiser and Tula Lotay on the creator side as Best Colorist and Breakout Talent respectively.
Scroll down for a complete overview of the winners of the Broken Frontier Awards 2014. Keep your eyes on the site this week and next for spotlight articles on each of the winners.
Thanks again for massively coming out to submit your votes and to share our ballot on social media!
1. Best Writer – Mainstream: G. Willow Wilson (Ms. Marvel)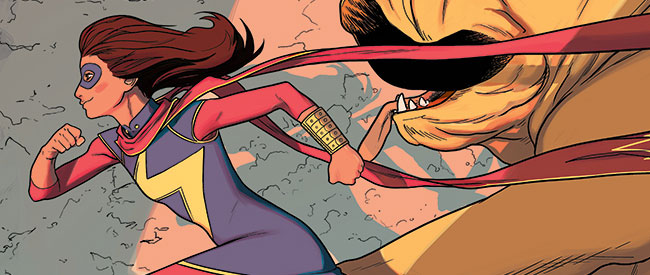 Other nominees:
· Jason Aaron (Men Of Wrath, Original Sin, Thor)
· Warren Ellis (Moon Knight)
· Grant Morrison (The Multiversity)
· Scott Snyder (Batman, Superman, The Wake)
2. Best Writer – Independent/Creator-owned: Darryl Cunningham (Supercrash: How To Hijack The Global Economy, Uncle Bob Adventures Vol. 2)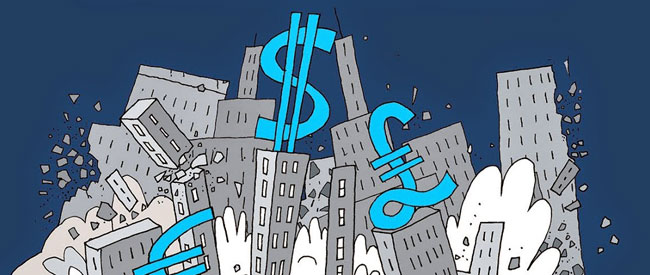 Other nominees:
· Ray Fawkes (Intersect, The People Inside)
· Kieron Gillen (The Wicked + The Divine, Uber)
· Liz Prince (Tomboy)
· James Tynion IV (The Woods, Memetic)
3. Best Artist – Mainstream: Declan Shalvey (Moon Knight)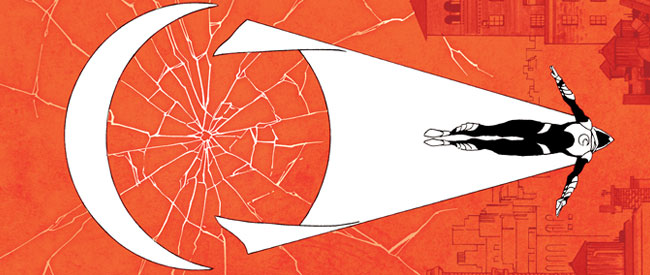 Other nominees:
· Michael Allred (Silver Surfer)
· Russell Dauterman (Cyclops, Thor)
· Robbi Rodriguez (FBP, Edge of Spider-Verse)
· Andrea Sorrentino (Green Arrow)
4. Best Artist – Independent/Creator-owned: Farel Dalrymple (The Wrenchies)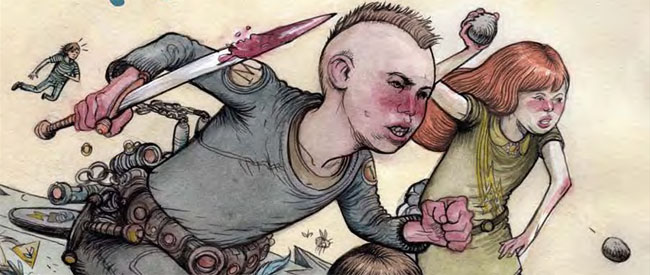 Other nominees:
· Box Brown (Andre The Giant)
· Wes Craig (Deadly Class)
· INJ Culbard (Brass Sun, Celeste, The Dream-Quest of Unknown Kadath)
· Rob Davis (The Motherless Oven)
5. Best Colorist: Elizabeth Breitweiser (Fatale, The Fade Out, Outcast, Velvet)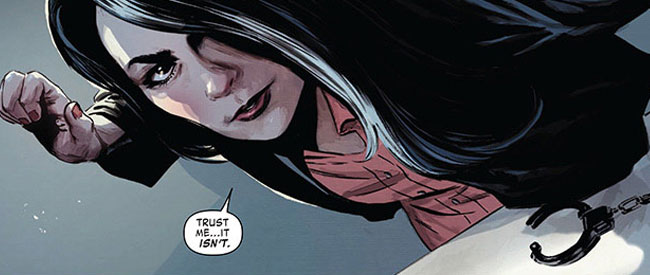 Other nominees:
· Jordie Bellaire (Magneto, Moon Knight, The Massive, Tooth & Claw)
· Matt Hollingsworth (Hawkeye, The Wake, Wytches)
· Lee Loughridge (All-New X-Factor, Captain Marvel, Bodies, Deadly Class)
· Matthew Wilson (Secret Avengers, The Wicked + The Divine)
6. Breakout Talent: Tula Lotay (Bodies, Supreme: Blue Rose)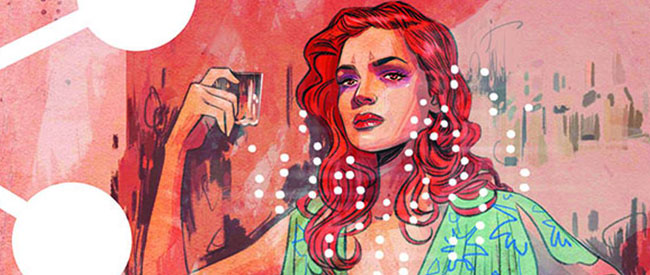 Other nominees:
· Michael Cho (Shoplifter)
· Jamie Coe (Art Schooled)
· Leila del Duca (Shutter)
· EdieOP (Dangerfun, Maleficium)
7. Best New Series: Southern Bastards (Jason Aaron & Jason Latour, Image)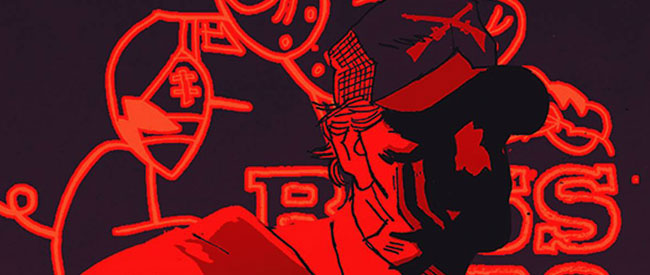 Other nominees:
· Deadly Class (Rick Remender & Wes Craig, Image)
· Ms. Marvel (G. Willow Wilson, Adrian Alphona & Jake Wyatt, Marvel)
· Princess Ugg (Ted Naifeh, Oni)
· The Wicked + The Divine (Kieron Gillen & Jamie McKelvie, Image)
8. Best Ongoing Series: Lazarus (Greg Rucka & Michael Lark, Image)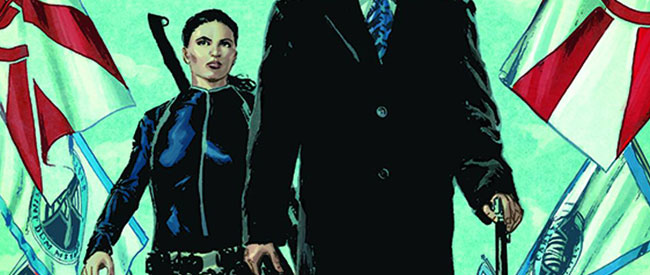 Other nominees:
· Moon Knight (Warren Ellis & Declan Shalvey/Brian Wood & Greg Smallwood, Marvel)
· Saga (Brian K. Vaughan & Fiona Staples, Image)
· Stray Bullets (David Lapham, Image)
· The Bunker (Joshua Hale Fialkov & Joe Infurnari, Oni)
9. Best Limited Series: Bodies (Si Spencer, Tula Lotay, Phil Winslade, Meghan Hetrick & Dean Ormston, DC/Vertigo)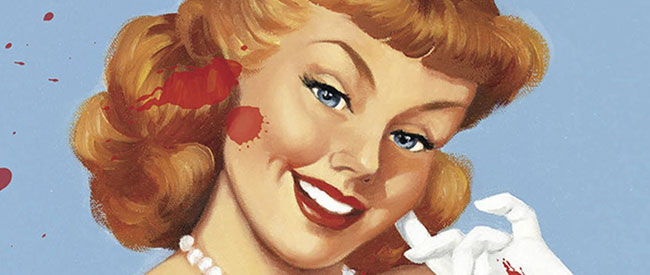 Other nominees:
· Brass Sun (Ian Edginton & INJ Culbard, 2000 AD)
· Ordinary (Rob Williams & D'Israeli, Titan Comics)
· POP! (Curt Pires & Jason Copland, Dark Horse)
· The White Suits (Frank J. Barbiere & Toby Cypress, Dark Horse)
10. Best One-Shot: Over Under Sideways Down (Karrie Fransman, Red Cross)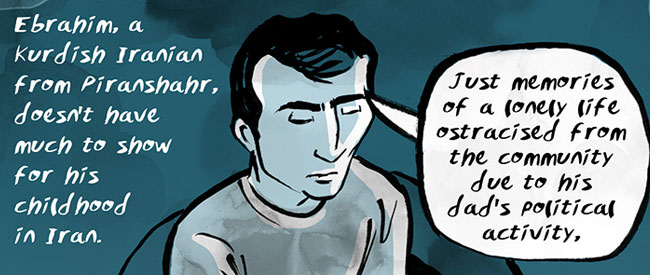 Other nominees:
· Genesis (Nathan Edmondson & Alison Sampson, Image)
· Moose Kid Comics (Jamie Smart et al, self-published)
· The Lizard Laughed (Noah Van Sciver, Oily)
· Wicked Chicken Queen (Sam Alden, Retrofit)
11. Best Original Graphic Novel: This One Summer (Jillian Tamaki & Mariko Tamaki, First Second)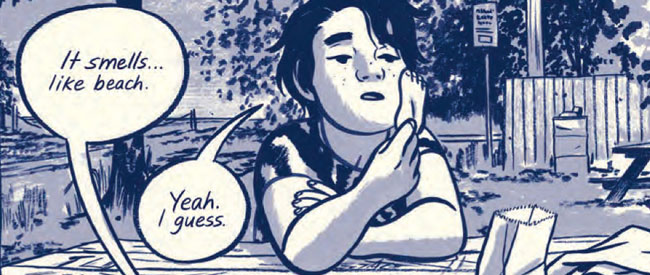 Other nominees:
· Beautiful Darkness (Fabien Vehlmann & Kerascoët, Drawn & Quarterly)
· Gast (Carol Swain, Fantagraphics)
· HOAX: Psychosis Blues (Ravi Thornton, Mark Stafford, Bryan Talbot et al, Ziggy's Wish)
· Sugar Skull (Charles Burns, Pantheon)
12. Best Book on Comics: Comics Unmasked (Paul Gravett & John Harris Dunning, British Library)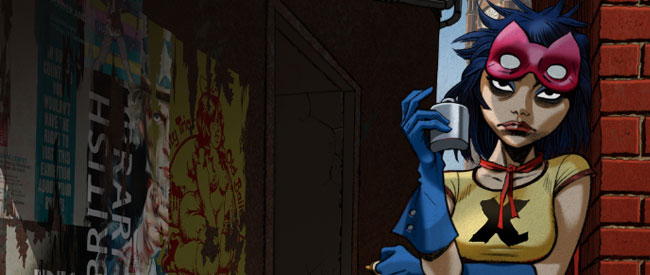 Other nominees:
· American Comics, Literary Theory, and Religion: The Superhero Afterlife (A. David Lewis, Palgrave Macmillan)
· Graphic Details: Jewish Women's Confessional Comics in Essays and Interviews (edited by Sarah Lightman, McFarland)
· Hellboy: The First 20 Years (Mike Mignola, Dark Horse)
· Masterful Marks: Cartoonists Who Changed the World (Monte Beauchamp et al, Simon & Schuster)
13. Best Publisher: Image Comics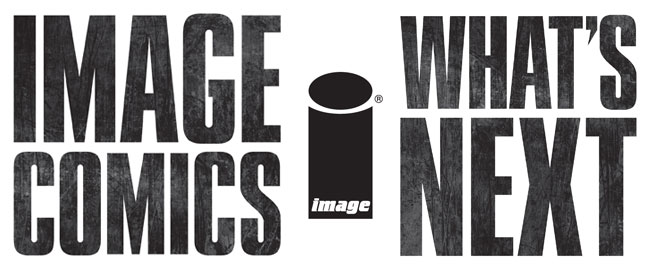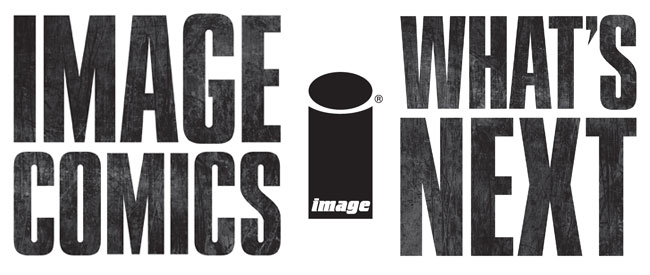 Other nominees:
· Avery Hill Publishing
· BOOM! Studios/Archaia
· First Second
· SelfMadeHero