It's almost Wednesday, and you know what that means: a fresh load of comics and graphic novels! With so many publications hitting your local comics store or digital storefront, BF is here to lead you through the woods. These are the books that need to be on your pull list this week.
Comic of the Week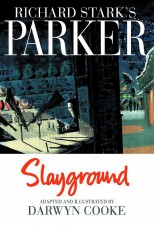 Richard Stark's Parker Book 4: Slayground
Seems like every time Darwyn Cooke and IDW release a new installment of their Parker adaptations it's a threat to other graphic novels on the comics awards circuit. In large part, that's because Cooke is not only a master storyteller, but because his style is perfectly suited to blend noir with retro and a dash of feelgood required to do Richard Stark's work justice.
In Slayground, Parker's latest heist doesn't end as planned. His car crashes during getawat and he's hunted by two cops who, instead of wanting to reign him in, decide to try and get a hand on Parker's loot. Knowing Parker, you betcha they won't.
Darwyn Cooke (W/A) • IDW Publishing, $17.99
– Frederik Hautain
Celebrated Summer
Charles Forsman is a man on the move in the world of alternative comics. Not only is he the driving force behind micro-publisher Oily Comics, but he has also enjoyed acclaim-a-plenty (including an Ignatz Award) for his mini-comic series The End of the Fucking World, which was subsequently collected by Fantagraphics and is being made into a web series, starring Craig Roberts (Submarine).
Now Fantagraphics are publishing Celebrated Summer, a 68-pager featuring two typical Forsman protagonists: Mike and Wolf, a pair of disaffected teens who drop acid and decide to light out for the territory. However, their trip – in both senses – doesn't go to plan. Completed before Forsman began work on TEOTFW, this promises to be an intriguing tale of youth banging up against the world of adulthood.
Charles Forsman (W/A) • Fantagraphics Books, $16.99
– Tom Murphy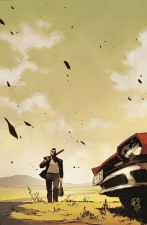 Dead Body Road #1
Bad guys rob a bank, bad guys kill the bank's security team in the process, including Punisher-lookalike's girlfriend. Punisher-lookalike wants every last one of them bad guys dead.
The two-sentence breakdown of Dead Body Road, the new Skybound release that was heavily teased at San Diego Comic Con, may not inspire you with awe, but when you hear who it's from, you'll want to give it a try regardless.
Justin Jordan and Matteo Scalera, the men that previously brought you Luther Strode and Black Science, respectively, combine their talents on this action-packed comic in which no page from the dictionary of curse words will be left unturned and where nary a bullet will be spared.
Justin Jordan (W), Matteo Scalera (A) • Image Comics/Skybound, $2.99
– Frederik Hautain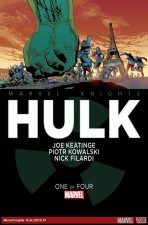 Marvel Knights: Hulk #1
With the reintroduction of the Marvel Knights line, the bosses at Marvel seem to be using the opportunity to give newer talent an opportunity to work with some of the world's biggest characters.
I could not be more excited to see Piotr Kowalski get the opportunity to get noticed by a wider audience. One of my favorite new artists of the year, I discovered Kowalski's work through Image's book Sex. When the initial issue of Sex came out the art was compared to Dave Gibbons, and honestly that's not far off from Kowalski's style. This is an artist to watch out for in the coming years. Plus, it sounds like it should be a pretty fun Hulk story to boot.
There's no reason not to check out this book if you have an extra $4 in your wallet this Wednesday.
Joe Keatinge (W), Piotr Kowalski (A) • Marvel Comics, $3.99
– Levi Hunt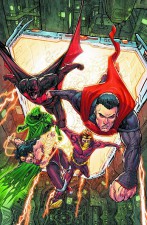 Justice League 3000 #1
The Legion of Super-Heroes may have disbanded, but the baddies of the 31st century aren't going away anytime soon. With futuristic versions of Superman, Batman, Wonder Woman, Green Lantern, and the Flash, Justice League 3000 has assembled.
Though the exact location of the most recent volume of Legion of Super-Heroes in relation to the rest of the DC multiverse has yet to be clarified, Justice League 3000 takes a different tack entirely, telling the story of a future version of DC Comics' greatest superhero team. With fan-favorite writers Keith Giffen and J. M. DeMatteis on board, and art from JLA veteran Howard Porter, fans of DC's heroes in any era won't want to miss this one.
Keith Giffen, J. M. DeMatteis (W), Howard Porter (A) • DC Comics, $2.99
– Evan Henry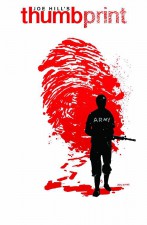 Thumbprint HC
Based on Joe Hill's disturbing novella of the same name, this hardcover collection of Jason Ciaramella and Vic Malhotra's comic book adaptation allows the intrepid reader to experience Mallory Grenna's journey through the shadows of her haunted, brutal past as a guard in the notorious Abu Ghraib prison, in one harrowing sitting. A poignant, horrifying journey into one woman's secret heart of darkness, Thumbprint will induce shivers this holiday season.
Joe Hill and Jason Ciaramella (W), Vic Malhotra (A) • IDW Comics, $21.99.
– Jason Wilkins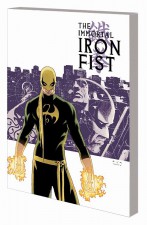 Immortal Iron Fist Complete Collection
Originally released starting in 2006, Immortal Iron Fist followed not just Danny Rand in the titular role, but also showed readers the previously unknown legacy of the Iron Fist. This paperback reprint collects a number of special stories along with the full 16 issue run of Immortal Iron Fist by Ed Brubaker, Matt Fraction, and David Aja.
Fans of Fraction and Aja's current Hawkeye book should check out this paperback as both series share a similar light tone, though Immortal Iron Fist has the added bonus of big kung fu action.
Ed Brubaker and Matt Fraction (W), David Aja, various (A) • Marvel Comics, $39.99
– Levi Hunt