(Content warning: references to suicide follow). When you are entrenched in both the world of comics commentary, and the larger community of practice that surrounds it, you are constantly aware of ongoing works-in-progress, willing them to find an astute publisher and, in turn, the audience they so richly deserve. I first read a selection of Emilia McKenzie's But You Have Friends before the pandemic hit us and knew instantly what a very special piece of autobio comics this was. It's unsurprising to note that Top Shelf Productions were the outfit to step into the publisher role given their respected position as a champion of diverse and eclectic uses of the form. And with But You Have Friends they have undoubtedly published one of the standout key releases of 2023.
McKenzie's memoir is an account of her near 20-year friendship with Charlotte (mostly referred to as 'C' in these pages) who she first met at school in the late '90s. It's a bond that was broken, though not severed, in 2018 when Charlotte took her own life after a long period struggling with depression. But You Have Friends is split into three sections. The first traces their first meeting as teens at and how two outsiders became inseparable. From there the story moves into a period of young adulthood where despite life moving them in new and different directions that friendship remained undiminished. In the final third of the book McKenzie explores her own reactions to C's passing, as she deals with feelings of grief, loss and overwhelming sadness.

While, obviously, issues of mental health and suicide are a large part of But You Have Friends what McKenzie provides here first and foremost is an exploration of the nature of friendship; its language, its intricacies, and its silly yet oddly profound in-jokes. In the book's first part the audience are brought firmly into that relationship as observers, as the young Emilia and C laugh about never getting married, make idiosyncratic food-influenced lists classifying their schoolmates' characters, and gain an appreciation for all things purple. As university and then post-uni life beckon, the physical distance between them proves to be no obstacle as the duo simply pick up where they last left off. But as time passes C's mental health further deteriorates, underlined by overdose attempts.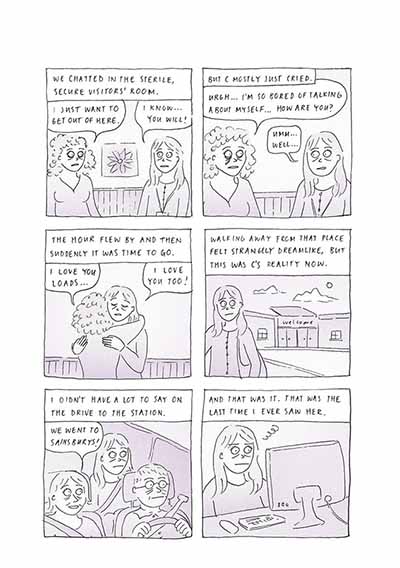 But You Have Friends is such a potent read because it acts as a testament to the power of friendship; of its vitality, how it's a constant reference point to our formative years, how it can shape and define us, and how we can delight in and celebrate it as a touchstone when we need it. That level of perceptiive narrative  eloquence from McKenzie also ensures that when the key moment of the book arrives the reader is all the more empathetic to the emotional splintering of Emilia's life.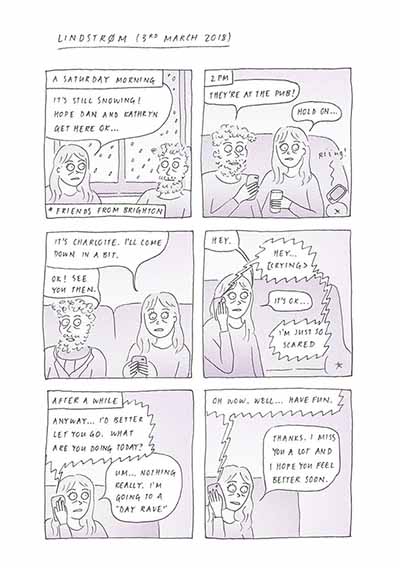 In the final section McKenzie examines the self-recriminations, the never to be answered questions, the what ifs that haunt her, the guilt at life moving on, and those moments of genuine  existential angst and doubt. Self-blame follows: "what if I'd called her that morning?" While small reminders can be just as devastating as the wider rites of passage. The final section is, then, an unbelievably difficult read but that serves as a reminder of just how deeply the audience has been brought into on-page events by the author.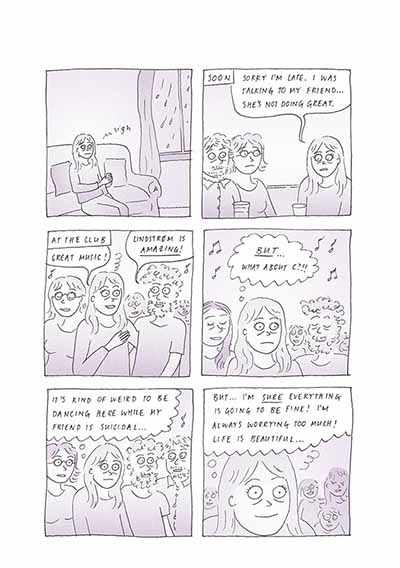 McKenzie's approach combines a series of short titled strips that build into a wider narrative, with her visuals being so accessible for their no frills, stripped back, emotional immediacy. She is also unafraid to step back from visual storytelling where appropriate and fill in details with short bursts of prose. But You Have Friends may be a story where regret, mourning and bereavement are fundamental driving forces but what absolutely must not be overlooked is how at its heart it's also about the value of true friendship and those irreplaceable connections we make with the people we care about the most. As debut long-form comics work goes, superlatives just don't suffice. An outstanding example of the power of graphic memoir.
Emilia McKenzie (W/A) • Top Shelf Productions, £13.99
Buy online from Gosh! Comics here
Review by Andy Oliver