Press release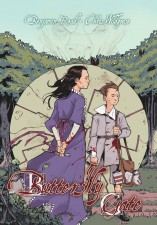 Limited UK indie editions of BUTTERFLY GATE, by Benjamin Read and Chris Wildgoose, and KNIGHT & DRAGON, by Matt Gibbs and Bevis Musson, will be available Wednesday, November 20th 2013 from supporting UK comic shops.
Thanks to the support of retailers, such as PAGE 45 (Nottingham), TRAVELLING MAN (Leeds, Manchester, Newcastle and York), GOSH! (London), ORBITAL COMICS (London), CHAOS CITY COMICS (St. Albans), DESTINATION VENUS (Harrogate), PARADOX COMICS (Poole), and OK COMICS (Leeds), both titles are now available to pre-order.
Both books will also be debuting at Thought Bubble in Leeds on November 23rd/24th 2013. Benjamin, Bevis, Chris, and Matt will be attending. In addition, Chris and Bevis will be sketching at the Improper Books table in New Dock Hall.
Butterfly Gate is a silent comic that follows the story of two siblings who, after throwing themselves headlong into another world, must face the brutal reality that lies beyond and find their place amidst an empire built after a revolution against the Gods.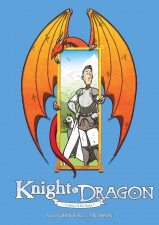 Written for all ages, Knight & Dragon playfully subverts the story of a heroic Knight defeating a ferocious Dragon to rescue the fair Maiden, by offering variant paths and multiple outcomes to the classic fairy tale adventure.
Free, 12 page, digital previews of both books are available to read and download via: http://www.improperbooks.com/
Twitter @ImproperBooks