Every few weeks we sift through all the dozens of crowdfunding communications we receive here at BF each week to bring you a handful of the more intriguing, exciting, experimental and daring uses of the form that we spot, along with some interesting campaigns we've found ourselves. These are comics or related publications that both fit the Broken Frontier coverage ethos and that we think deserve your backing!
Usually we look to push a few worthwhile projects your way in this Crowdfunding Corner section but every so often we're alerted to something that needs immediate coverage attention. Hence these 'Crowdfunding Corner Extra' updates. Today we're shining a spotlight on Shazleen Khan's print edition of her webcomic Buuza!!.
The who and what: A first print volume for the "slice-of-life webcomic about found family, diasporic culture and religion." Set in a fantasy Middle East, this initial collection introduces the reader to Zach, his unconventional existence and a life-changing moment courtesy of a misdialed number…
What's on offer: Outside of the usual print and digital copies the rewards include a sketchbook zine, print, enamel pin and digital wallpaper.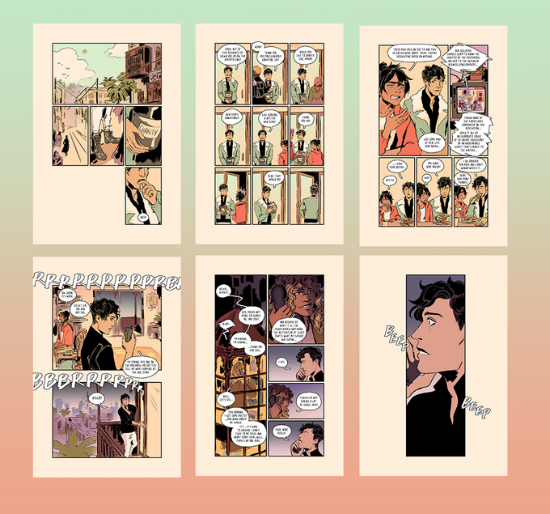 Why you should back it: Shazleen Khan is a rising comics star who has already made an impact on the UK indie scene through Buuza!! online, her self-published comics and contributions to projects like the anthology We Shall Fight Until We Win (published by 404 Ink and BHP Comics). Her visual style is gorgeous with its flowing, fluid approach to layouts, highly expressive characterisation and deep understanding of the possibilities of page structure. This version has also been adapted for the different experience of reading in print.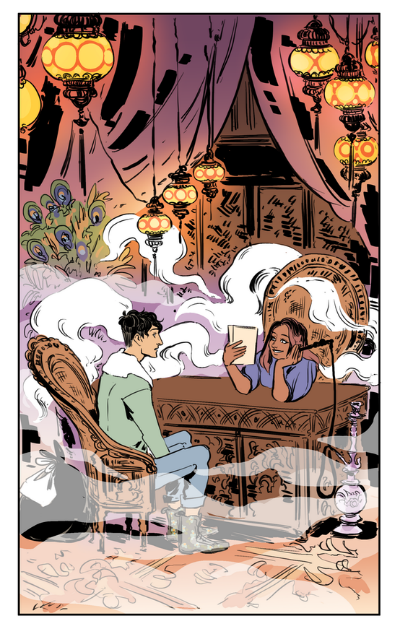 Last month at Broken Frontier I reviewed Khan's Buuza!!-related one-shot Cat Festival here and spoke of the "wonderful humanity of the story". This one is romping towards its target with only a handful of days of the campaign gone and it's not hard to see why. A beautifully illustrated project from a creator moving ever onwards and upwards.