Time for another of our intermittent Crowdfunding Corner blogs and this one has something of a link to Broken Frontier history as it contains work from our former Operations Editor Jason Wilkins. Swan Song is a bumper anthology offering exploring what music means to its various creators and comes from Cloudscape Comics, whose publications we've covered a number of times on the site over the years.
The who and what: Swan Song is the twelfth anthology in the last decade from the Canadian outfit who specialise in promoting and publishing independent comic creators in British Columbia and it's also their most ambitious book yet. Over twenty creators have contributed their takes on its musical subject matter including Ed Appleby, Anthony Biondi, Emily Cowan, Sfé R. Monster, Annalise Jensen, Sam Keating, Jesse Davidge, K. Kelsay, Monica Disher, Jonathon Dalton and Angela Melick.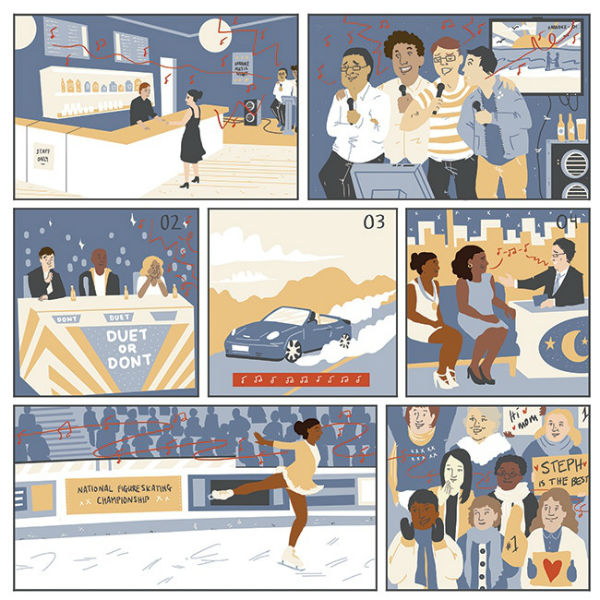 Art from 'The Songwriter' by K. Kelsay
What's on offer: Outside of the softcover and hardcover versions of the book there's also selected postcards, related band posters and a special pin. You can also back reward tiers that give you the chance to grab previous Cloudscape anthologies and work from some of the artists involved in Swan Song.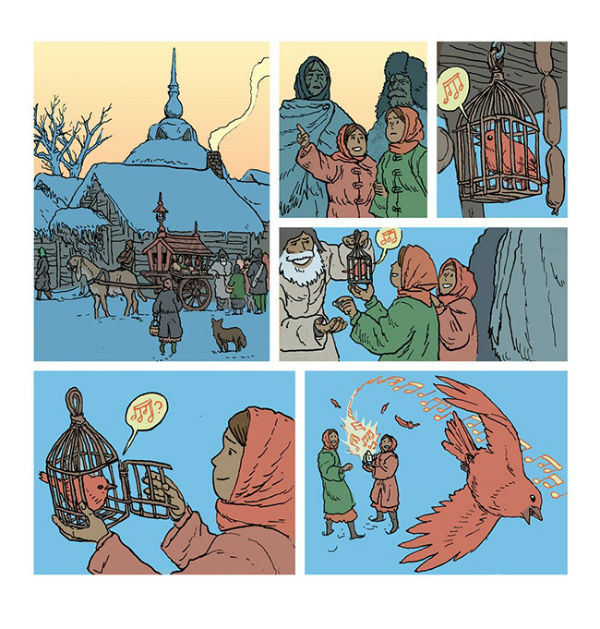 'Songeater' by Jess Pollard and Simon Roy
Why you should back it: Given Cloudscape's ten years of  promoting regional talent this is a project with the kind of comics community vibe we thrive on here at BF. It's also a book that brings exciting new talents to a wider audience under one umbrella title and there's plenty of intriguing indie styles on offer here just begging to be checked out further.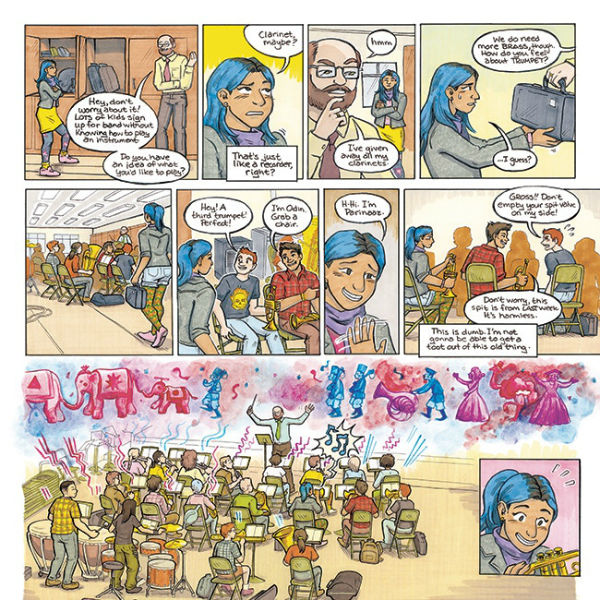 'Going Solo' by Jonathon Dalton and Angela Melick