Every few weeks we sift through all the dozens of crowdfunding communications we receive here at BF every week to bring you a handful of the more intriguing, exciting, experimental and daring uses of the form that we spot, along with some interesting campaigns we've found ourselves. These are comics that both fit the Broken Frontier coverage ethos and that we think deserve your support and backing!
The Little Girl Who Gave Zero Fucks
The who and what: This one isn't comics per se but it has a very tangible Broken Frontier link given that it's illustrated by Jessica Milton, one of our very first BF 'Six Small Press Creators to Watch' back in 2015. Written by Amy Kean it's the storybook-style tale of Elodie-Rose who decides to change the world by keeping all her fucks in her basket and not giving them when asked. The book is another project being crowdfunded through Unbound's unique platform and is described as "a beautifully illustrated feminist handbook for the modern day."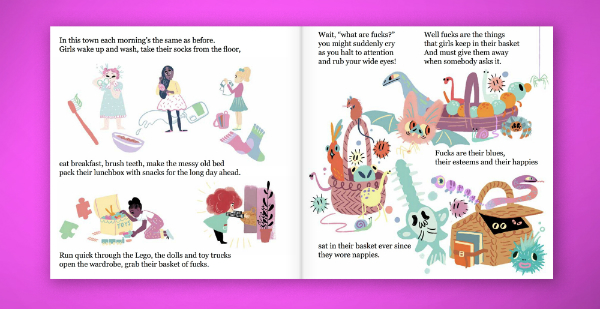 What's on offer: Some of the pledge levels outside of the print and digital versions of the book include personalised poems, badges, t-shirts, prints and a limited edition "clean" version for the younger reader!
Why you should back it: It's always a thrill for us at Broken Frontier to see our 'Six to Watch' creators moving ever onwards and upwards and, if you're a regular BF reader, new Jess Milton work will be an incentive in its own right. But, primarily, this a book presenting an important message in an inventive way. Don't forget, too, that 10% of profits go to the Cambodia and Singapore-based charity Writing Through; one that uses creative writing to build confidence in women and children. The Little Girl Who Gave Zero Fucks is already fully funded but you can still back the project! 
– Andy Oliver 
Made You Look
The who and what: Filmmaker and comic book creator (not to mention Broken Frontier Anthology contributor) Justin Zimmerman teams up with his twelve-year-old neighbor Kian Doughty and creature effects genius Chris Walas (Gremlins, The Fly) to create a 5-minute horror film set in their basements and garages. 
What's on offer: Choose whether you watch through online streaming in 4k or by receiving a "bootleg" Blu-ray. On top of that, you have the chance to get some of Justin's out-of-print graphic novels and even a creature specially made for you by Chris Walas.
Why you should back it: Crowdfunding is all about supporting independent projects, and who better to help navigate this field that a 12-year-old kid. But don't just take my word for it. Here's Kian: 
"Made You Look was a great experience for me, seeing how a film gets made from the inside, trying to be someone different than who you really are. When this is over, we're going to have a really cool film!"
– Tyler Chin-Tanner
Barking
The who and what: Another book being crowdfunded via Unbound, Barking fits squarely into the graphic medicine strand of sequential art. Informed by her own life experiences Lucy Sullivan's story focuses on Alix Otto, a character in the midst of a grief-induced, overwhelming mental health crisis.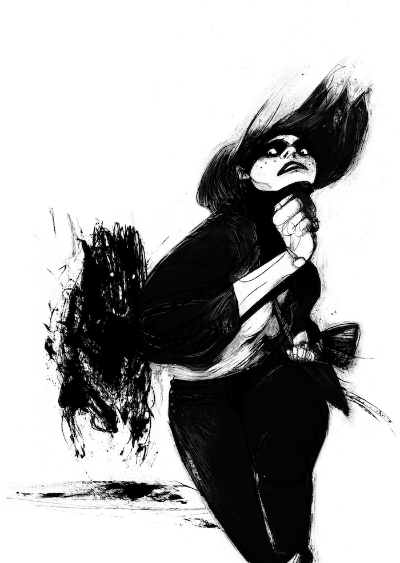 What's on offer: Apart from the digital and print tiers other pledge levels on offer include prints, zines, animation cells and portraits.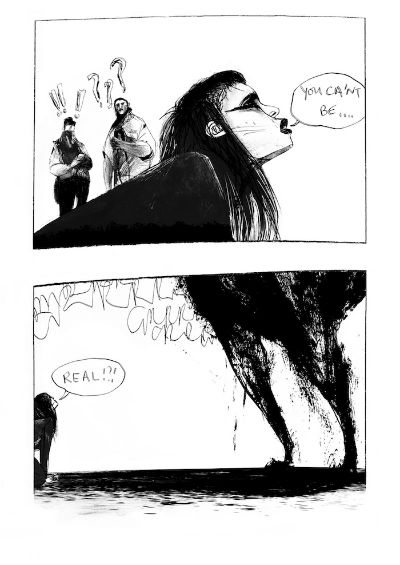 Why you should back it: Comics are such a remarkable medium for communicating personal experience and Sullivan's allegorical offering boasts some truly haunting and powerful imagery. Just check out some of the sample art on show here for further evidence of that! 
– Andy Oliver
Ted Naifeh's Heroines: The Graphic Novel & Commissions
The who and what: With titles under his belt like Courtney Crumrin, Polly & the Pirates and Princess Ugg, Ted Naifeh is no stranger to creating stories with empowered female leads. With Heroines, Ted tackles the superhero genre where an all-female super team blazes their own trail in a world that doesn't believe they're equal to their male counterparts.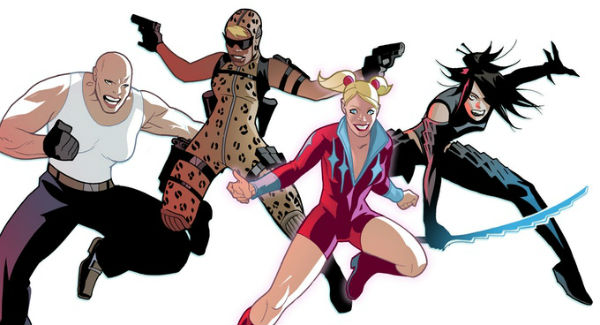 What's on offer: The 200-page Heroines graphic novel is available digitally or as a digest-size graphic novel. You can also get a signed exclusive bookplate, sketches or original art.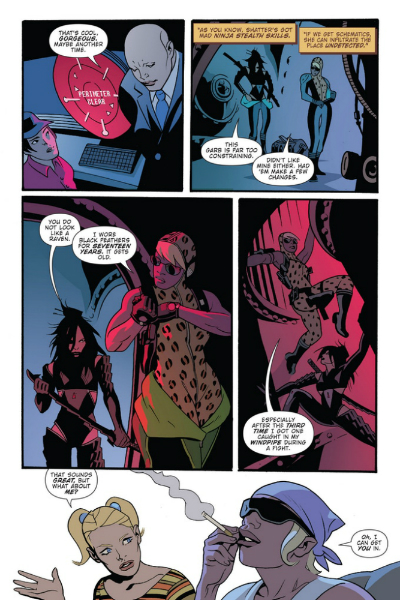 Why you should back it: We need more female superheroes! And Ted Naifeh has the experience and skill to not only create a new set of genuinely impressive and capable characters, but a truly enjoyable comic worth reading.
– Tyler Chin-Tanner