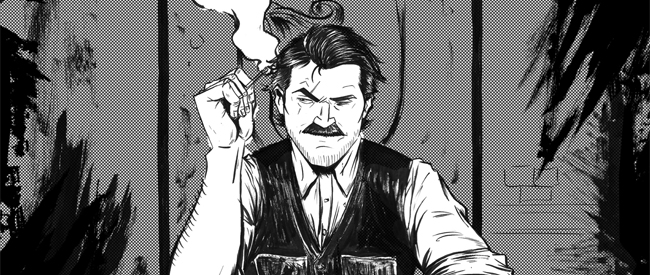 In case you haven't noticed, we're huge fans of rising star creator Chris Hunt! We celebrated his debut limited series from Z2 Comics, Carver: A Paris Story, in an interview with BF's Tyler Chin-Tanner and in my glowing review last December, when the first issue dropped.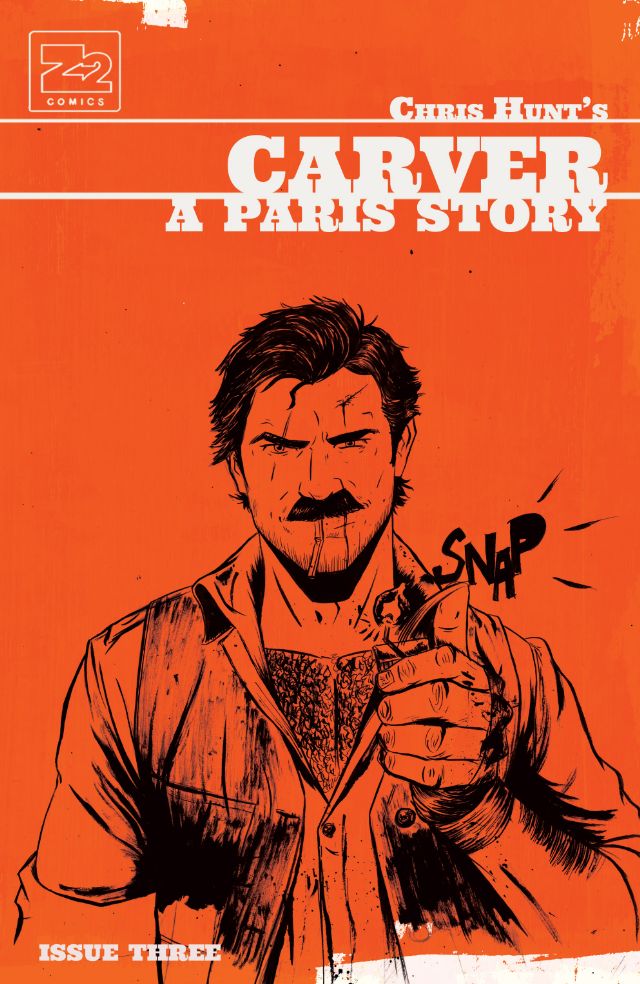 Pulling double duty as writer and artist, the Paul Pope protégé dazzled us with his command of comics' unique vernacular in both roles. Featuring layered character development and atmospheric artwork, Carver stands out as one of the strongest debuts of 2015-16.
With the latest issue of his period noir epic due to hit stands this week, we thought it was high time to remind you what you might be missing out on. Spark up a smoke and slam back a shot of the hard stuff – here are three hard-boiled reasons you need to read Carver: A Paris Story.
#1 Carver – The gentleman soldier-of-fortune with a heart of gold
Don't call him Francis. That's the first thing you should know about the world-weary soldier-of-fortune known as Carver. A veteran of the Great War with a reputation as a stone-cold killer, much like his villainous counterpart Stacker Lee, it doesn't take Hunt's protagonist long to make an impression on both the French capital's criminal element and the reader.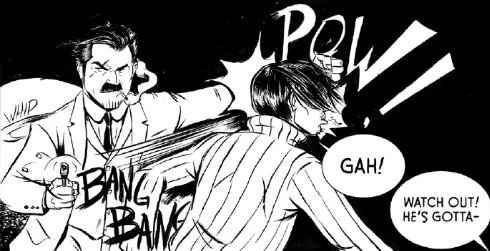 More than just an unstoppable killing machine, Carver's rough-and-tumble, ultra-cool exterior protects a tender heart that he thinks stopped beating long ago. Amid the scars of countless battles, only his former lover Catherine seems capable of finding the chinks in his battered emotional armor.
But is weakness something Carver can afford in this return to City of Love? Or will his heart's desire finally lead him to the violent death he's so far managed to avoid?
#2 Stacker Lee – The villain who had to become bad to do good
Every good hero needs a great villain, and that's exactly what Hunt serves up in the form of Stacker Lee, feared criminal overlord of the Parisian underworld. From the first beats of his opening monologue in Issue #1, the reader is put on notice that this is no ordinary kingpin of crime, but rather an unrelenting force of nature.
Fiercely intelligent with an air of down-home Southern charm, Stacker's origin's – much like his features – are a mystery yet to be revealed. What we do know is that he's a tormented soul, someone who insists he had to "become a bad man to do something good", and that he has a personal connection to both Carver and his lover Catherine.
Stacker has manipulated events from the series' opening salvo, drawing both Carver and Catherine into his web of influence for his own reasons. Only time (and Chris Hunt) will tell what his true motivations are.
Special thanks to Chris Hunt for allowing us to post these unlettered pages from Issue #4, due out next month!
#3 Paris – The City of Love is a harsh mistress
Carver's Paris is a place of subversive intrigue and simmering tension. Although essentially under the sway of Stacker Lee's vast criminal organization, it is Carver, brimming over with impending violence, whose presence has the greatest effect on his surroundings.
The city becomes a place of near-sublime violence – thanks in large part to Carver himself. The epic bar fight in the third issue (Correction, the bar fight IS the third issue…) is exquisitely paced and expertly choreographed. The action is kinetic but also dirty and visceral, and has real consequences, signalling that whatever Paris has in store for Carver, the time for love must surely be past.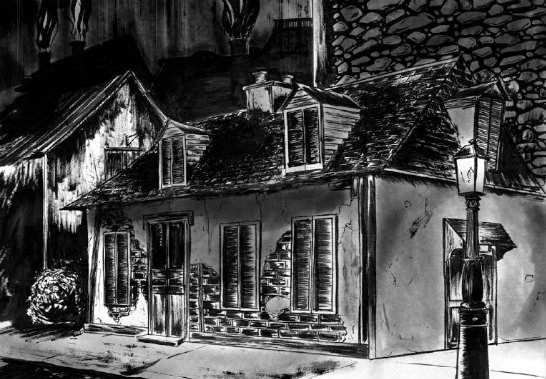 There's a dangerous sultry atmosphere lurking in the shadow-draped streets and smoky lounges. It's a place we only ever see at night – or so it seems. Perpetual storm clouds cast a pall of oppressive gloom over the city, mirroring the emotional turmoil experienced by Carver and his supporting cast.
In Hunt's deft hands, Paris becomes more than a setting or even a character. Rather, the grand old city acts as an extension of his protagonist, mirroring Carver's moods but also giving back as good as she gets.
The third issue of Carver: A Paris Story is available now (Z2 Comics, $3.99).