We've featured the work of ComicBooks For Kids! before at Broken Frontier, back when their operations expanded to the UK in 2022. The charity's aim is a simple one: "to put comic books into the hands of children in local hospitals and cancer centres." That mission continues this year as they work with DC Comics to bring Superman to the lives of young patients in the States and the United Kingdom.
More info in the press release below.
ComicBooks For Kids!, a nonprofit charity supporting hospitals and cancer centers, is proud to announce that a special edition of Superman #39 from DC will be sent to children in over 200 hospitals and cancer centers across the U.S. In this uplifting story from 2018, Superman visits The Children's Cancer Center of Metropolis and, along with the other members of the Justice League, takes the children on a field trip to the moon.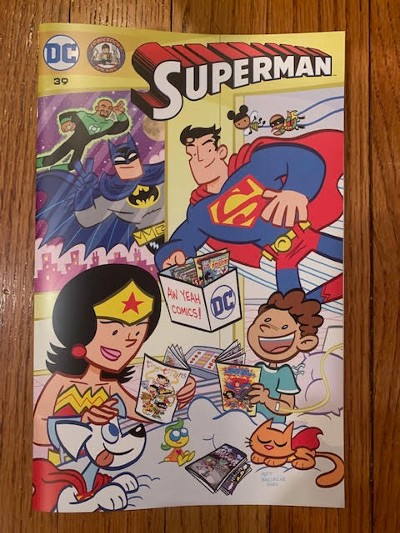 Written by Peter Tomasi and Patrick Gleason with art by Barry Kitson, the ComicBooks For Kids! special edition will feature two new covers by artists Art Baltazar and Tom Nguyen.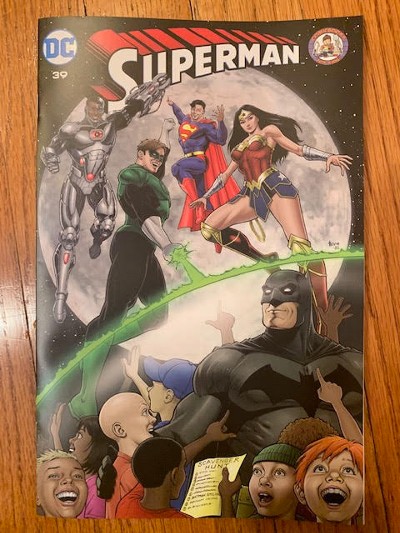 ComicBooks for Kids! Founder and President Mark Weiss stated, "We could not be more honored or appreciative to have this opportunity to connect DC to the kids we work with. Presenting Superman, one of the most iconic comic book characters, to children in hospitals and cancer centers will certainly add smiles and help alleviate stress and anxiety."