A reminder that tonight at the British Library Paul Gravett – author/co-author of Broken Frontier Award-winning books Comics Art and Comics Unmasked: Art and Anarchy in the UK – will be in conversation with acclaimed graphic novelist Craig Thompson (Blankets, Habibi). Tickets are still available here for the event at the British Library which will be followed by a signing.
The evening is part of the Comica Festival line-up. You can read more about the work of Comica in our Broken Frontier interview with Paul Gravett here. Full details of the night are below and on the Comica site here.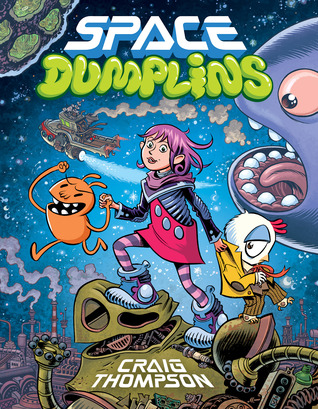 An evening with acclaimed North American graphic novelist Craig Thompson in conversation with comics authority Paul Gravett.
Craig Thompson combines breathtaking imagination, poignant family drama and sharp ecological awareness in Space Dumplins – his first full-colour graphic novel for some time.
In the tradition of plucky heroines like Alice, and their astonishing adventures, his new character Violet is on an intergalactic quest to save her father in a bizarre polluted future.
In this exclusive London speaking appearance, he also discusses his award-winning graphic novels – the autobiographical breakthrough Blankets and his powerful Islamic fairytale Habibi.