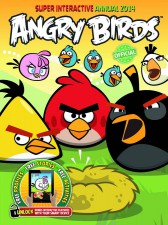 Press Release
UK based publisher Pedigree Books has signed with Diamond Comic Distributors (DCD) allowing  their publications to be distributed to bookstore and comic book specialty stores in North America.  Diamonds and Pedigree's joint efforts mark the first time Pedigree's publications will be offered in the US.
Pedigree is a highly respected publisher in the United Kingdom, holding market leading status in character Annuals, Yearbooks and related activity formats. These 80 paged Annuals cover all aspects of pop culture such as trending music, TV, movies, video games, toys and much more continuing with traditional household brand name properties such as Barbie, Star Wars, Angry Birds, Family Guy and Pokémon. The market leading titles appeal to readers of all ages and feature creative activities such as comics, puzzles and character profiles.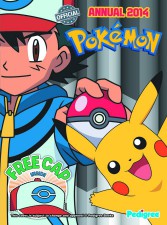 "We're excited to help Pedigree expand its market and share its titles to a new audience," said John Wurzer, Diamond's Vice President of Purchasing. "The popular titles offered by Pedigree are already well established brands within the American market, allowing for easy recognition and acceptance. Through Diamond's efforts, the Annuals will be offered to more book and comic retailers in North America, expanding Pedigree's distribution."
"This is a new venture not only for Pedigree and our unique formats, but also for Diamond's North American retailers and consumers in general. This is a great position to be in as Annuals & Yearbooks are already a very successful, high volume, multi-million dollar category in the UK, so paving the way for similar success in North America, which we are delighted to be partnering with Diamond to drive this opportunity forward. Our brands are global powerhouses and Christmas is a key season around the world, so we are confident we can develop a similar 'Christmas gifting' opportunity as we do in our home market." says Matthew Reynolds, Pedigree's Publishing & Sales Director
Pedigree's titles will be available through Diamond's PREVIEWS catalog starting in August and through Diamond Book Distributors sales kits. For consumers looking to pre-order their titles, contact your local retailer, or find a comic shop near you at www.comicshoplocator.com. Retailers interested in purchasing Pedigree titles are encouraged to contact Diamond's New Accounts Department at newaccounts@diamondcomics.com or via phone at 800-45-COMIC.