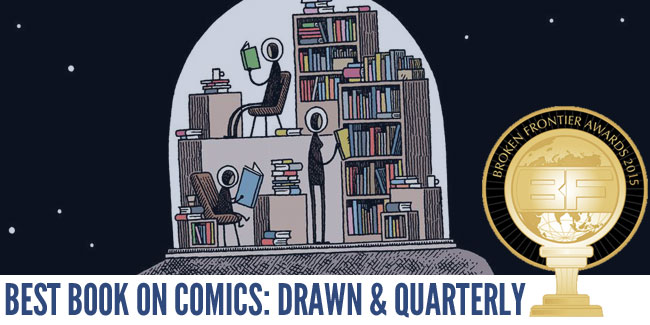 With hundreds of pages of new and classic comics and an abundance of fascinating interviews and profiles, this splendid book pays tribute to Drawn and Quarterly, from its origin as a floppy anthology to its current status as one of the world's most influential comic publishers.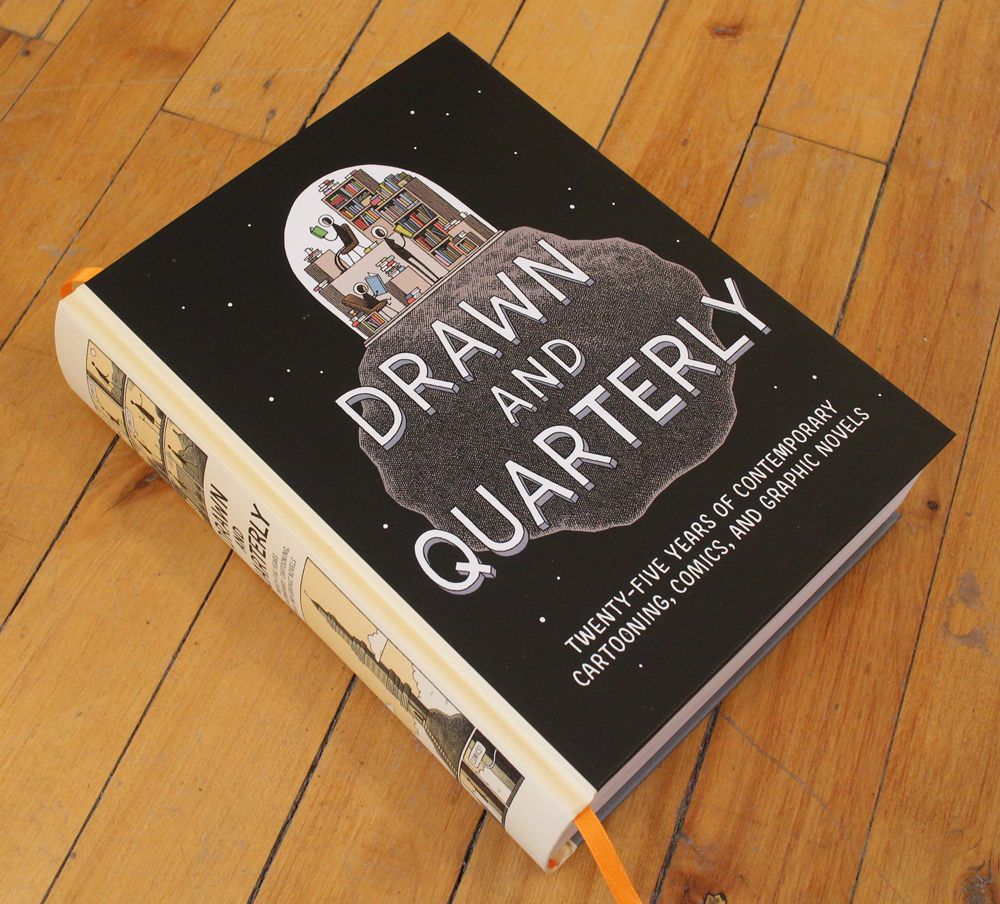 This magnificent slab of a book is an appropriately expansive tribute to the rise and rise of Drawn and Quarterly. Founded as a micro-publisher by Chris Oliveros in Montreal in 1990, the company has subsequently flourished into a defining presence in the comics world, with an influence that has consistently outweighed its resources.
It's fitting that the book just about starts with a quote from the editor's letter in that first magazine-sized anthology comic, Drawn and Quarterly #1 (Spring 1990).
Maybe I'm crazy, or maybe I overestimate the tastes of the North American Public, but I firmly believe that an intelligent magazine showcasing a number of quality comic strips can survive and even thrive within our culture.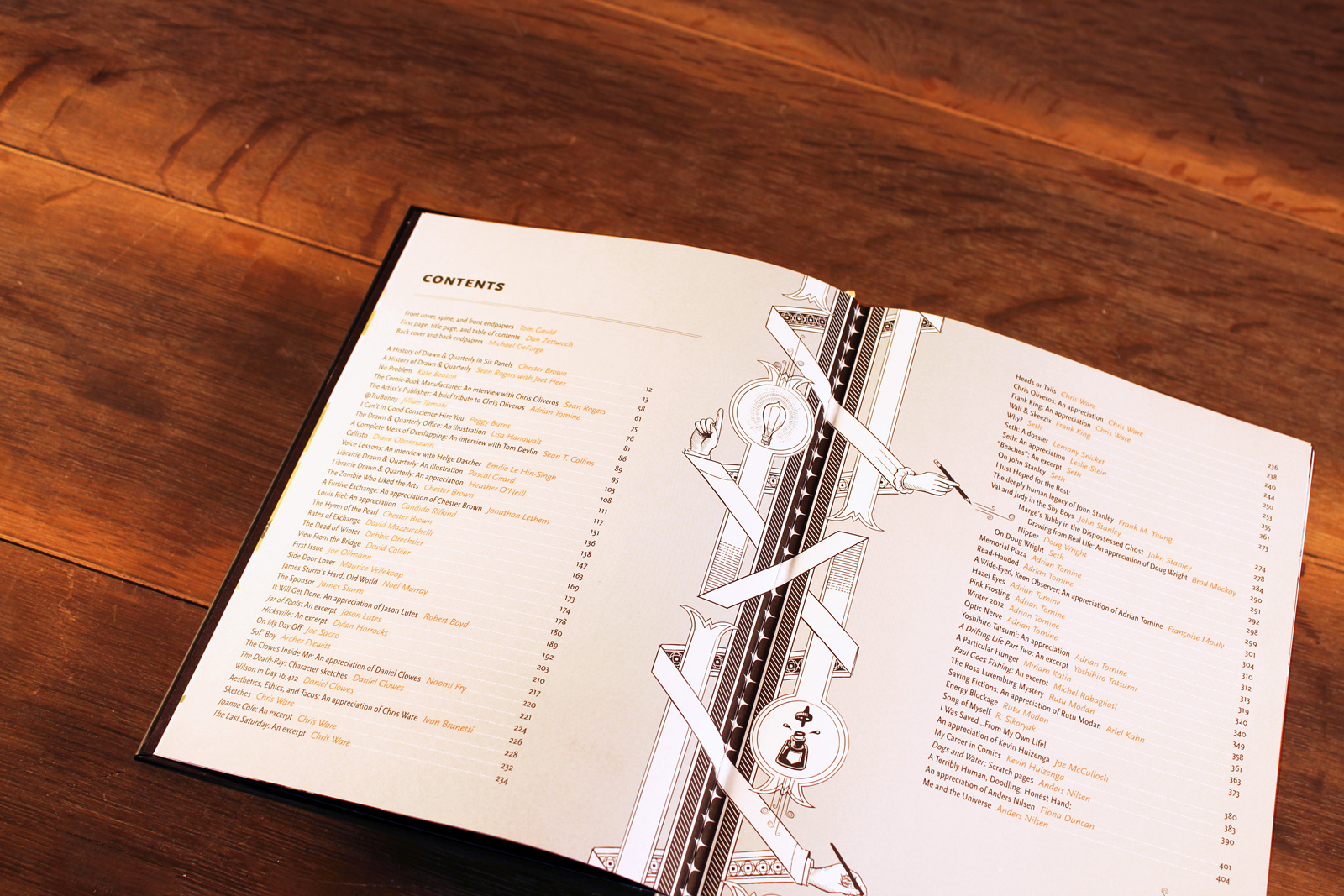 It's open to debate whether comics have yet to escape their marginalisation and have yet really to 'thrive' within a wider cultural context.
However, there's no argument that Oliveros (and his allies) laid the path for a stream of artists that soon swelled beyond domestic players such as Julie Doucet and the Seth-Brown-Matt triumvirate to a global stable of A-listers, including Tom Gauld, Gilbert Hernandez, Rutu Modan and Yoshihiro Tatsumi.
This survey of the last quarter of a century is essentially several books in one. It's a snapshot of some of the most vital alt comics either side of the millennium; it's an essential collection of new cartooning, from stellar talents including Julie Delporte, Michael DeForge, Kevin Huizenga and Kate Beaton; and it's a rich insight into the development of a lightning-rod at the heart of comics culture.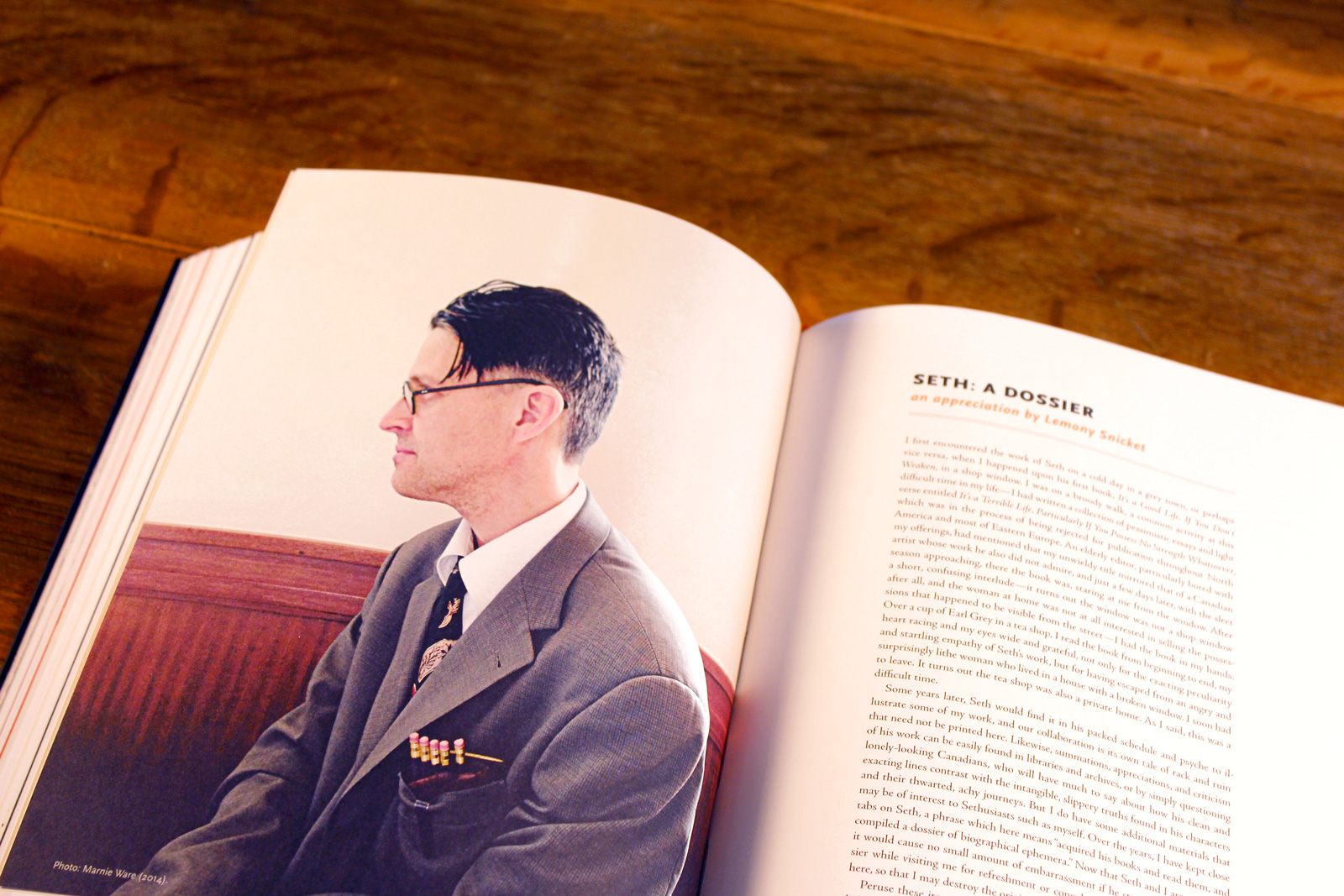 That final aspect of the book is possibly the most rewarding, featuring interviews with the key players (including Oliveros, executive editor Tom Devlin, new publisher Peggy Burns and translator Helge Dascher) and a fantastically curated range of 'appreciations': along the way you can read Margaret Atwood on Kate Beaton, Ivan Brunetti on Chris Ware, Ariel Kahn on Rutu Modan, Joe McCulloch on Kevin Huizenga, and many many more.
Even at nearly 800 pages, there's so much in this book that it threatens to spill out into your lap. With such a lot to show and tell, essays overlap with photos and letters, and new work jockeys for position with fascinating and rarely seen historical material. Much credit is due to designers Tracy Hurren and Tom Devlin for managing to keep all the plates spinning.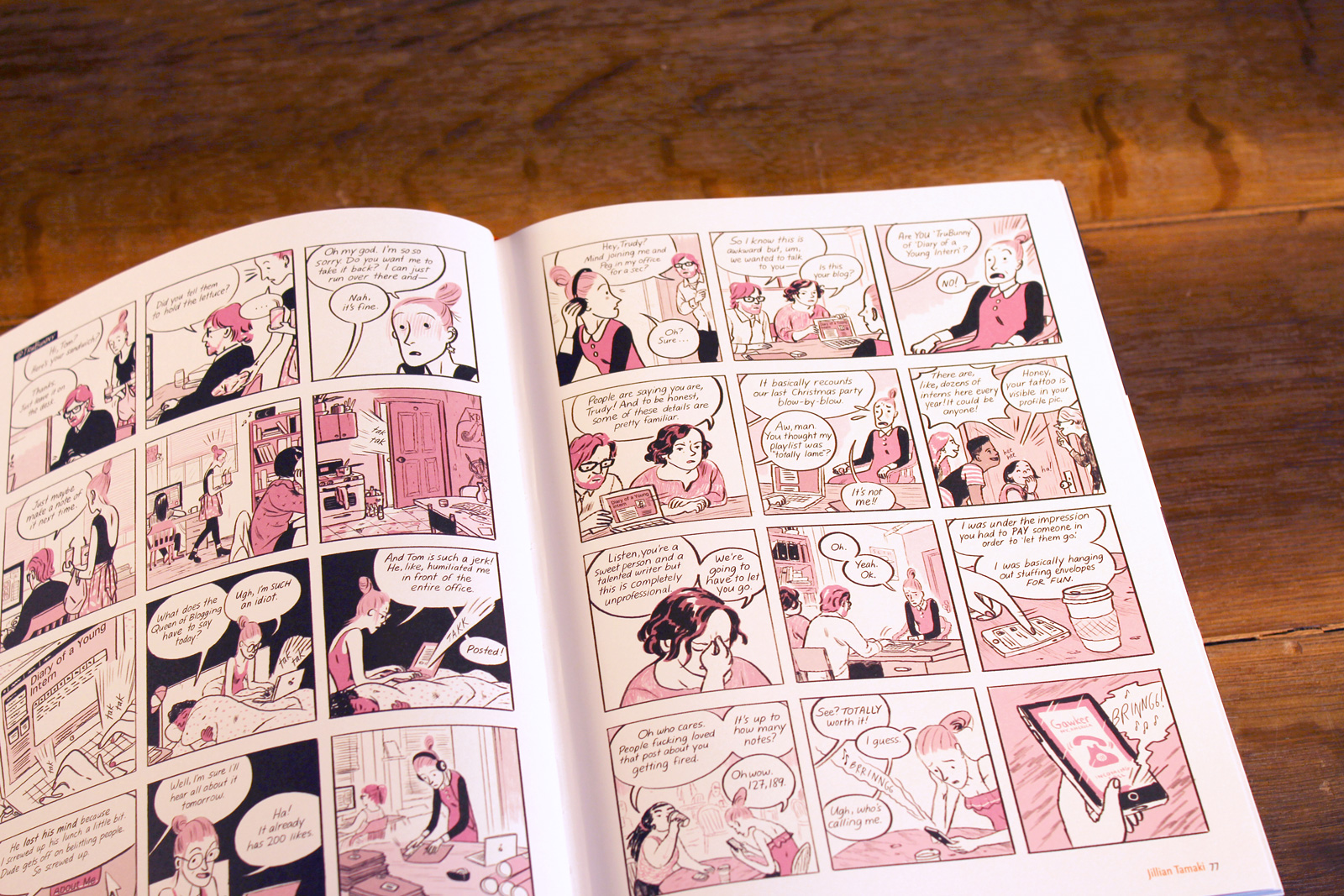 From its lovely Tom Gauld cover and prestige production values to its meticulous logging of every publication and every member of staff to pass through D&Q, this is a perfect little time capsule of alt comics at this precise moment.
Plus, it's absolutely perfect for squishing the excess water out of a block of tofu. How many issues of Deadpool can you say that about?