Press Release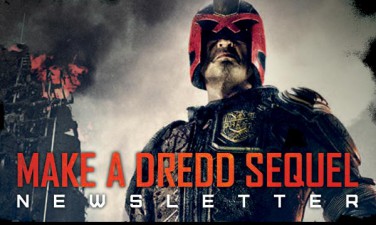 More than 80,000 people have signed the official petition, star Karl Urban supports it, and now the campaign for a sequel to last year's DREDD movie is calling for an international Day of Action!
A year on from DREDD's release, on 18th September fans across the globe are to take part in a massive DREDD SEQUEL DAY OF ACTION. Everyone who has signed the petition is being asked to drive DREDD back up the charts by buying the DVD, Blu-Ray, or iTunes and Netflix download.
Despite critics raving about it and it hitting the top of the UK box office the DREDD film did not perform well in the US, even though it has since gone on to become a massive and consistent hit on DVD, Blu-Ray and download.
Created by two DREDD fans, the campaign has not only been endorsed by 2000 AD but has also shown that there is a large and vocal fan base – with the aim being to grab the attention of those who could potentially fund a sequel.
So far the campaign has succeeded in consistently keeping the DVD and Blu-Ray in the charts both in the UK and America. The DREDD Day of Action aims to prove just how much demand there is for a sequel.
Fans can sign the petition and also pick up the new official campaign T-shirt. The 18th also sees the publication of the first episode of the official sequel comic book in the Judge Dredd Megazine.
September 18th is the DREDD Day of Action – you ready, rookie?