There's more Everything Sucks coming from Michael Sweater and Silver Sprocket this Autumn. Take a look at the preview below and then make sure it's on your pull list!
Everything Sucks: Friends Forever
By Michael Sweater
On sale 11/15/23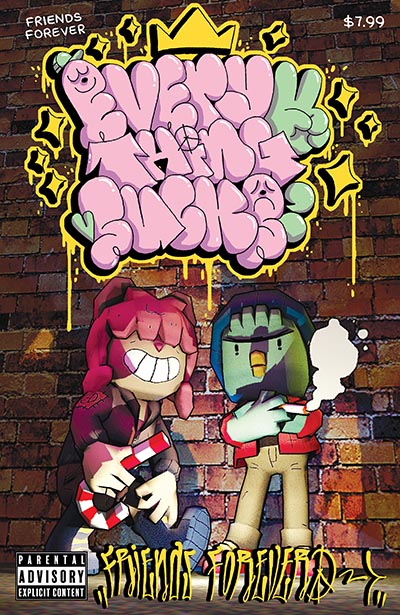 It's last call, and Noah miraculously has an after-hours date lined up with a cutie. But first he's gotta make a pit stop in the bathroom, and weirdly so do his friends. When disaster strikes and the door gets stuck, can our heroes escape with their lives? Blood, beer, and sewage-soaked chaos ensues!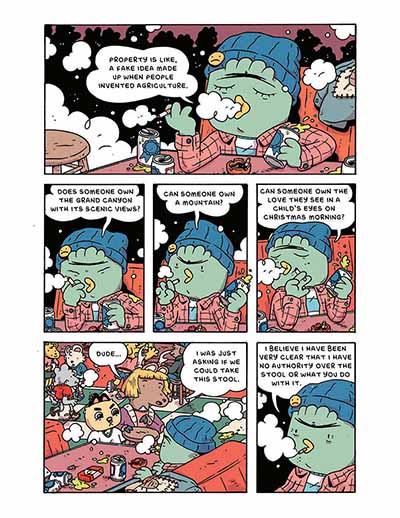 Michael Sweater combines '90s animation nostalgia, sitcom antics, and a seasoning of stoner comedy in this hilarious comic series. Includes a foil cardstock cover and a sticker sheet!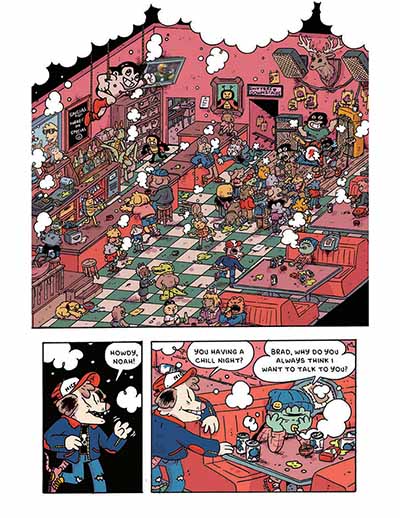 Saddle-stitched | 32 pages | $7.99
979-8-88620-027-0