We have news today at BF from Radiator Comics who have announced they'll be publishing Whit Taylor's Fizzle minicomics beginning with editions of the first two issues at CAKE in June. The full press release including subscription details is below. For our minicomics-loving audience at Broken Frontier this looks well worth your consideration and there are more preview pages available to read online at the Radiator Comics site here.
Radiator Comics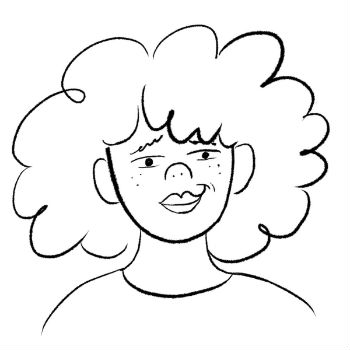 is proud to announce they will be publishing the minicomic series, Fizzle by Whit Taylor, and is now offering a subscription for the first five issues of the series.
Fizzle is a fictional comic about Claire, a New Jersey transplant in California on the verge of transcending her listless life. Claire works retail at a tea shop where her boss expects more enthusiasm than Claire can muster, her stoner boyfriend, on the other hand wants Claire to spend less energy worrying about life. Claire wants something more, but isn't sure what. A pot-induced joke and a taste for evocative fruit sparks an interest in Claire that could be her escape from her mundane life.
Whit Taylor is a cartoonist and editor from New Jersey. She lives there with her husband and two cats. Other titles by Whit include Madtown High (self-published), The Anthropologists (Sparkplug Books), Ghost Stories (Rosarium Publishing), and Ley Lines No. 17: Smile (Czap Books/Grindstone Comics).
Radiator Comics' subscription covers the first five issues of Fizzle. Issues One and Two will debut at the Chicago Alternative Comics Expo June 1 & 2, 2019. Issue Three will be released in the Fall. Future issues will be released approximately twice a year. In addition to each issue of Fizzle, subscribers will receive supplementary zines, stickers, and other extra items between issues.
More information can be found at https://radiatorcomics.com/fizzle-subscription
Radiator Comics distributes and handmade, self-published, and small press comics by over 60 comics artists. Fizzle is Radiator Comics' second publishing project.