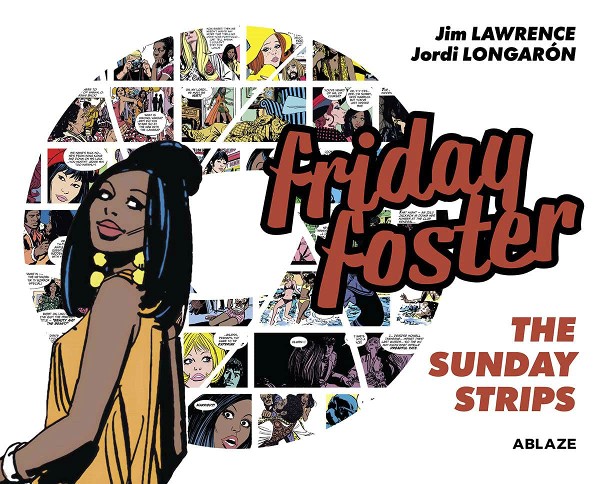 What elevates a collection of classic comics material from impressive to outstanding is often the care with which a publisher curates its supplementary material. Ablaze's Friday Foster: The Sunday Strips compiles the colour weekend newspaper strip adventures of one of the earliest Black leads in comics, bringing culturally significant from the early to mid-1970s to a contemporary audience for the very first time.
The premise is a simple one that allows its title character to become embroiled in a variety of adventures, ranging from standard genre comic plotlines to more offbeat and unlikely exploits. Photographer Friday Foster becomes part of the She Magazine team under the guidance of experienced snapper Shawn North, working as his assistant. To the surprise of no one, Friday's assignments always end up with her either mixed up in criminal schemes that need foiling or caught in the most perilous of predicaments.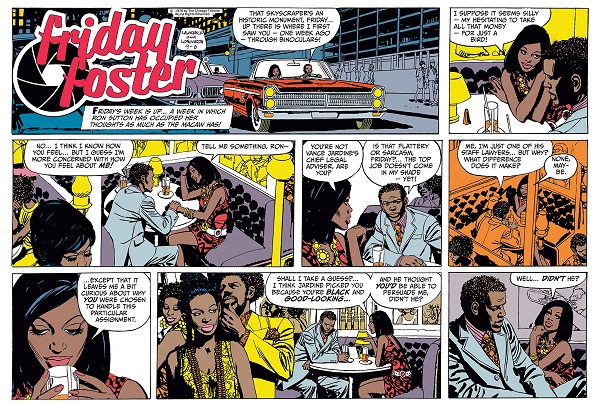 Written by Jim Lawrence (of the James Bond newspaper strips renown) and illustrated by Spanish artist Jorge Longarón, this landscape format hardcover allows us to follow Friday as she deals with such events as her brother's entanglement with Harlem street gangs, the mystery of a runaway teen heiress, the sad story of a former horror film actor who has fallen on bad times, and even Shawn's brush with the 1970s Women's Liberation Movement. Along the way she expands her resume with work as a fashion model.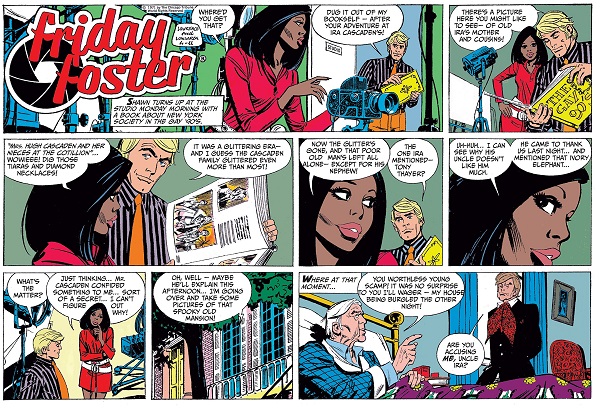 Lawrence uses an episodic several-week format of complete stories that then neatly wrap up plot threads before embarking on the next instalment. While there are often "of their time" moments Friday Foster is a hugely important landmark comics moment in its depiction of a strong, confident, Black female lead. Each story is a solidly plotted adventure with twists and turns along the way, and Lawrence is always inventive in the new situations he drops Friday into. One particularly interesting storytelling tool he uses is not so much a "between-the-panels reading comprehension" but more a "between-the-strips" variation with unseen events often occurring between instalments. Presumably the brief summary related to this at the beginning of each strip served to jog the memory of the original audience reading this in its original weekly episodes without lengthy recaps.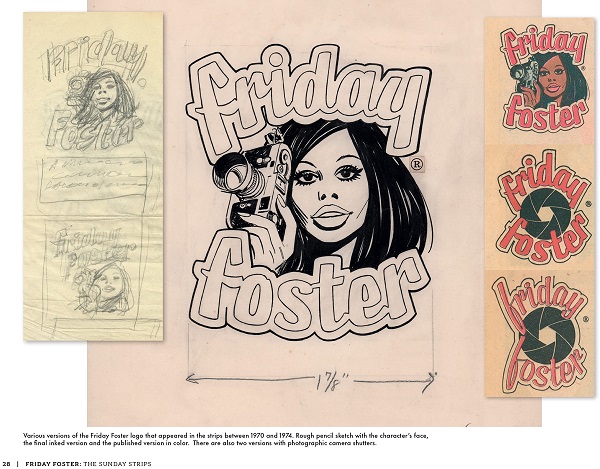 Jorge Longarón's art is just gorgeous throughout; superb draughtsmanship and an impressive ability to create a true feeling of environment through establishing shots and shifting perspective. He employs a realism that never deteriorates into the static, with a real sense of motion in the more action-packed sequences. With an astonishing array of new and archive interviews (including Longarón, Lawrence's children and Friday Foster movie star Pam Grier), original review material, newspaper articles, and ephemera including fan letters, this is a lovingly compiled edition celebrating a pivotal part of Black comics history.
Jim Lawrence (W), Jorge Longarón (A) • Ablaze, $39.99
Review by Andy Oliver