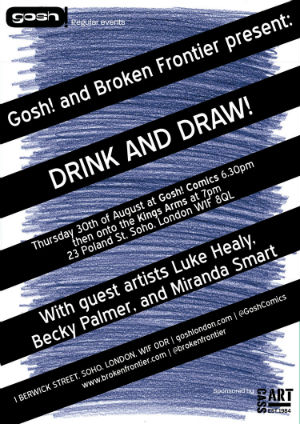 Can we really be two thirds of the way through the year already? Our eighth Gosh! Comics and Broken Frontier Drink and Draw of 2018 is nearly upon us! And, as will not surprise regular attendees, we have an ace line-up of guest artists with us on Thursday August 30th. Creators Luke Healy, Miranda Smart and Becky Palmer join us for our regular monthly meet-up, sponsored by Cass Art.
You can find us upstairs in The King's Arms on Poland Street and your co-hosts for the night are myself (Broken Frontier Editor-in-Chief Andy Oliver) and Gosh's very own Nora Goldberg. The fun begins at 6.30pm at Gosh! on Berwick Street before we head off for our sketching and drinking antics at 7pm. Don't forget you can join the official Facebook event here.
A quick intro to this month's artists…
Center for Cartoon Studies graduate Luke Healy's second graphic novel Permanent Press was published earlier this year by Avery Hill Publishing. A meta exploration of the search for artistic recognition and the communicative tools of the form we reviewed it here this week at BF saying "A graphic novel that somehow simultaneously manages to be entertainingly self-indulgent and carefully insightful it's a book that will no doubt both underline Luke Healy's status as one of the most exciting newer prospects in comics and also, as if it needs saying at this point, just what a banner year 2018 is proving to be for Avery Hill."
Luke's first graphic novel How to Survive in the North was published by Nobrow Press in 2016. He has also contributed to The Nib and VICE and has been updating his new project The Peeping Tom online.
Miranda Smart is a Porto-based illustrator. Part of the Yama Comics collective, she has illustrated the sci-fi comic The Strainees, written by Jules Moscovici and has a flair for experimental, abstract comics practice as seen in GOBI and Neighbourhood Wash.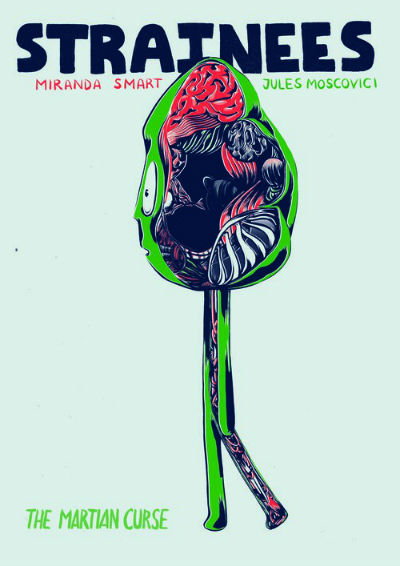 Becky Palmer was one of the artists who contributed to the National Trust and Nobrow Press's Eisner-nominated book A Castle in England (a history of Scotney Castle in Kent) last year which was reviewed here at BF. I described Becky's story as "the standout section of the book with Palmer's pacing and use of visual metaphor being exemplary in execution." This year she was the artist of children's book Ellie and Lump's Very Busy Day from Walker Books.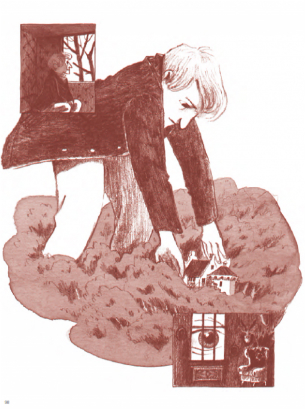 Join us on Thursday August 30th, then, for another fun evening of drinking, drawing and comics camaraderie. We kick off at 6.30pm in Gosh with a chance to get hold of signed comics and books from all our featured creators before moving over to The King's Arms for 7. We look forward to seeing you then!
The Facebook event page for the night is here.