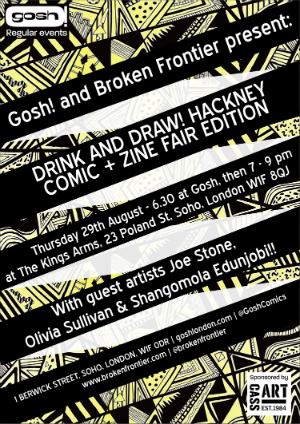 Hackney Comic + Zine Fair is coming and our Gosh! Comics and Broken Frontier Drink and Draw is celebrating the newest comics event on the London calendar with a HCZF special edition! As ever, we have a tiptop trio of comics creatives on Thursday August 29th joining us for our regular monthly meet-up, sponsored by Cass Art. This time around HCZF founder Joe Stone and exhibitors Olivia Sullivan and Shangomola Edunjobi will be our guest artists.
You can find us upstairs in The King's Arms on Poland Street and, as ever, your co-hosts for the night are myself (Broken Frontier Editor-in-Chief Andy Oliver) and Gosh's very own Clare Wood. The fun begins at 6.30pm at Gosh! on Berwick Street before we head off for our sketching and drinking antics at 7pm.
Let's introduce you to our guests for this HCZF extravaganza…
Hackney Comics + Zine Fair organiser Joe Stone's autobio comic Stutter was one of the small press highlights of 2018.  This very personal account of living with a speech impediment redefined "breakout comic" and was not only reviewed on the site here but was also our Thought Bubble 'Debut Comic of the Festival' and one of our 2018 'Ten UK Small Press Comics You Need to Own!'.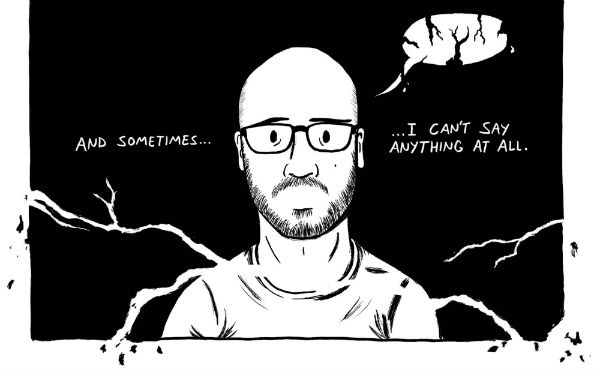 Apart from his own minicomics output Joe also makes an invaluable contribution to the small press community leading the London Work In Progress comics group and self-publishing their first anthology Work, giving an invaluable platform to new creators. You can read more about WIP Comics in Joe's own words at BF here, a full interview with him here at BF, and a review of his most recent collection of work Leftovers here. Joe is also one of our 2019 'Six Small Press Creators to Watch'.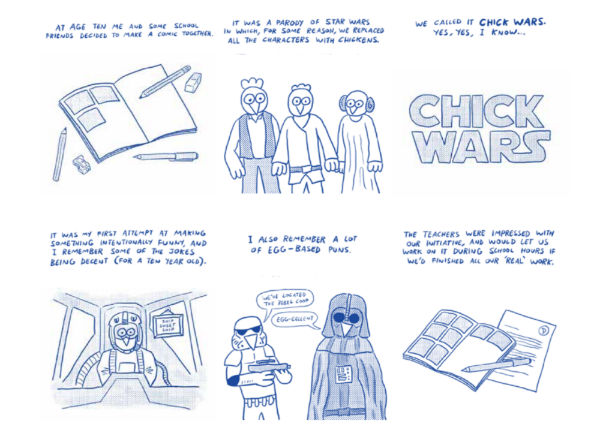 Olivia Sullivan was one of our Broken Frontier 'Six Small Press Creators to Watch' for 2017. I first spotted Olivia's work a few years back in anthology series Dirty Rotten Comics and was intrigued by the constant experimentation in her practice in comics like The Nose: Uncovered and Annotated (an adaptation of a Nikolai Gogol short story) and her autobiographical I Drank Holy Water.
Olivia's work has seen her go on to become one of of the small press scene's finest exponents of surreal and abstract comics narratives including SID from Good Comics, her contribution to the Broken Frontier Small Press Yearbook last year and her recent minicomic Muscle Memory (above). Olivia also recently had her shortlisted work 'Old North, Isle Rocks' for the World Illustration Awards exhibited at Somerset House.
And our third guest artist this month is Shangomola Edunjobi who won the 2017 Manga Jiman Competition for his comic The Dream Catcher. Shangomola also took the Silver position in the International Manga Award this year for his comic Miseyieki, a coming-of-age story about a 16-year old Maasai girl in Kenya.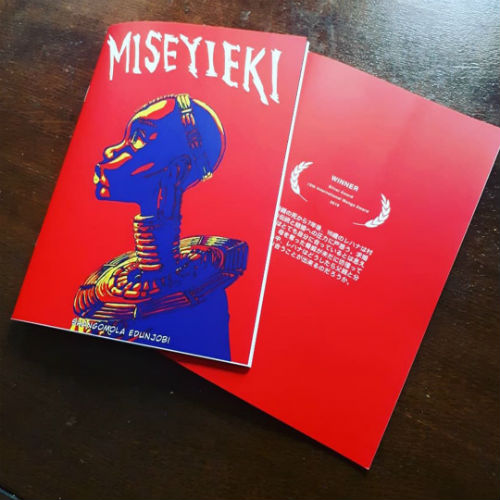 A rising star on the manga scene, then, Shangomola was also interviewed recently about his work in a piece on The Guardian site speaking of connections between dance and comics saying both "are devices for analysing and reflecting the human condition, there's no reason that they cannot inspire each other to create something even more powerful." You can see the full article here.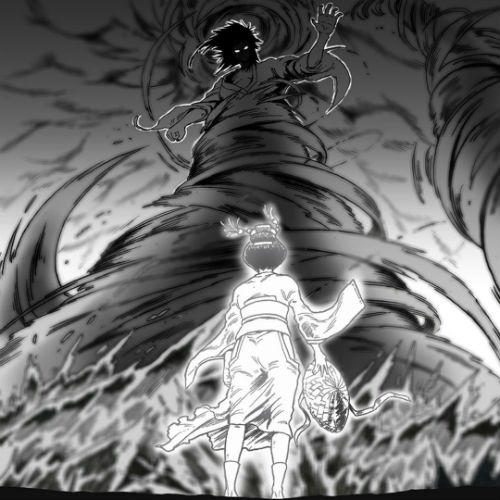 Join us on Thursday August 29th, then, for another fun evening of drinking, drawing and comics camaraderie. We kick off at 6.30pm in Gosh with a chance to get hold of signed comics and books from all our featured creators before moving over to The King's Arms for 7. We look forward to seeing you then!