PRIDE MONTH 2023! A follow-up to the equally delightful Grandad's Camper, Harry Woodgate's Grandad's Pride is an obvious candidate for coverage as part of our Pride Month celebrations at Broken Frontier. While these two titles are ostensibly illustrated books for children both make use of sequential art as part of their visual storytelling. That qualifies them as being more than just comics adjacent as they actively employ some of the tools of the form in their presentation.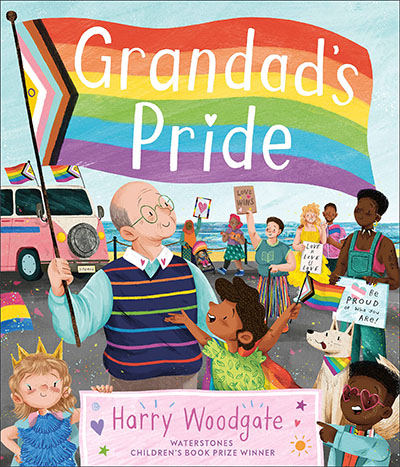 Following on from the events of Grandad's Camper (though absolutely readable as a standalone story) Grandad's Pride sees young Milly making another summer holiday trip to her Grandad's house on the coast. It's the home he used to share with his late partner, Milly's Gramps, and where she always seems to make discoveries about his adventurous life.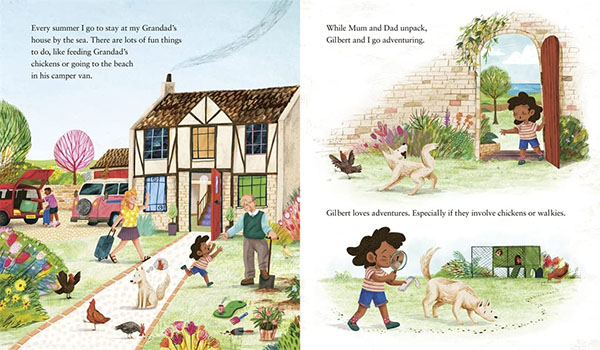 This time around it's Grandad and Gramps' Pride flag that she unearths, leading to reminiscences of Prides of yore and to Milly learning about the importance of embracing one's identity. With Grandad now too old to travel to London for the Pride march there, Milly and the locals organise their own event in the village. But just as the day is getting going Milly realises that Grandad is nowhere to  be found…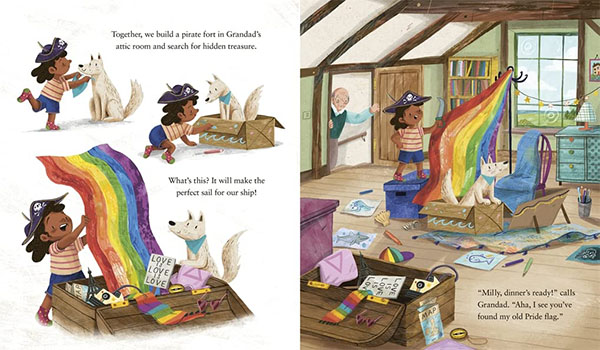 Woodgate moves between sequential pages to one-page illustrations and double-page spreads in Grandad's Pride with a keen eye for characterisation and a vivid use of colour that draws the reader into the bustle and life of every page. There's a level of detail to their appealing cartooning that invites the reader to soak in every aspect of the page, and to observe every implied mini-narrative occurring in the background of each scene.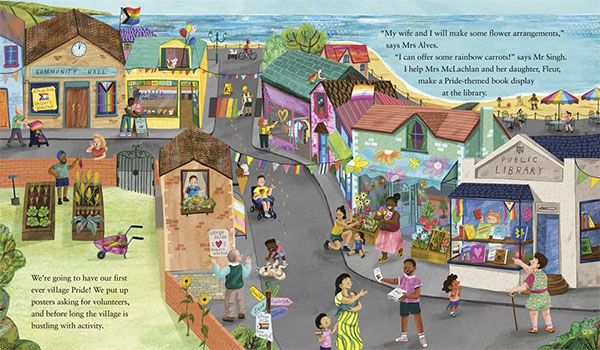 The message of positivity, acceptance and hope is, it hardly needs saying, a vitally important one for the book's target audience. Woodgate provides something joyous here; a story that informs and educates but most importantly celebrates. It's a charming tale of community and acceptance with a finale that is quite wonderful in its poignant but life-affirming message.
As Millie says halfway through the book "Pride is about sharing all your beautiful colours with the world." And who could argue with a sentiment like that?
Harry Woodgate (W/A) • Andersen Press, £12.99
Review by Andy Oliver