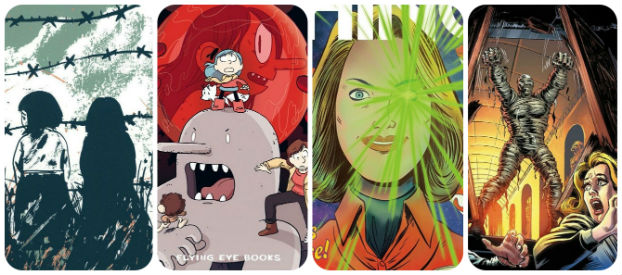 It's nearly Wednesday, and you know what that means: a fresh load of comics and graphic novels! With so many publications hitting your local comics store, comics event or digital storefront, the BF team are here to lead you through the woods with our weekly staff picks. Satisfaction guaranteed!
Comic of the Week
Hilda and the Mountain King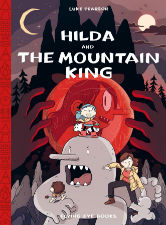 The latest in Luke Pearson's much-loved Hilda series of books from Nobrow Press's Flying Eye Books imprint brings plot points and character arcs together in what just may be the finest instalment in the saga to date. Hilda, of course, has found all-new audiences recently through the Netflix animated series of late, with the Scandinavian-style folkloric fun of the albums appealing to readers of all ages.
In this tale events have taken a surprising turn as Hilda has awakened to discover she has been transformed into a troll. As she is forced to adapt to a new life as part of the stony creatures' underground society her mother and friends must work out how they can return her to the human world. You can read a full review of this long-awaited entry in the series here at Broken Frontier.
Luke Pearson (W/A) • Flying Eye Books, £12.95/$19.95
– Andy Oliver
Everything #1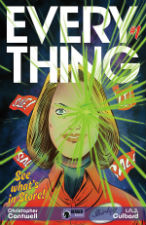 If you like your metaphors for the destructive power of capitalism to be brash, surreal and entertaining, you are in luck because a brand new shopping mall opening soon can deliver Everything you have dreamed of – and by dream I do mean nightmare.
Dark Horse's new monthly series from Christopher Cantwell, (She Could Fly, Halt and Catch Fire) and I.N.J. Culbard (The New Deadwardians, Brink) combines supernatural thriller with poppy cultural commentary as it follows the inhabitants of Holland, Michigan as they experience a range of strange goings on connected to their new superstore. From the preview the use of text and colour looks to be very cool – lots of dynamic use of complementaries and wavy drop-cap sound effect wordplay.
Christopher Cantwell (W), I.N.J. Culbard (A) • Dark Horse Comics, $3.99
– Jenny Robins
Threadbare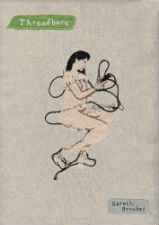 New comics work from the ever boundary-pushing mind of Gareth Brookes is always to be savoured and this erotic embroidery comic, released just in time for his appearance at the upcoming Hackney Comics + Zine Fair, is no exception.
Threadbare takes as its starting point a conversation Brookes overhead on a train when two older women looked back on the last time they were in love with a combination of wistful cynicism and weary resignation. These illustrative sequences don't just mirror the words of the women but also comment on our obsession with the tech that we carry around with us; mobile phones becoming fetishised, supplanting human partners as objects of affection in highly charged, interweaving visual metaphor.
You can read a full review here at Broken Frontier and order the comic online here.
Gareth Brookes (W/A) • Self-published, £8.00
– Andy Oliver
Something is Killing the Children #1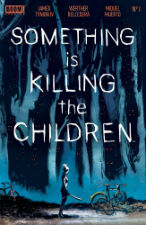 Something is Killing the Children #1 has gone to four printings before it's even out – maybe not such a surprise to those of you that were sold by just hearing the title, which is great, if I didn't have you at Something is Killing the Children, how about at hot, sweary blonde girl kills monsters in tight-knit rural community?
GLAAD Award-winning writer James Tynion IV (Memetic, Justice League ) and artist Werther Dell'Edera (Briggs Land) join the well heeled horror/fantasy roster at BOOM! studios imprint and look likely to sit right at home alongside the Buffyverse titles, Once & Future et al. Whether or not exciting new character Erica Slaughter will bring anything genuinely original to the genre will remain to be seen but visuals and narrative chops alone look to make this first issue worth picking up if you can get hold of a copy.
James Tynion IV (W), Werther Dell'Edera (A), Miquel Muerto (C) • BOOM! Studios, $3.99
– Jenny Robins
Marvel Horror Omnibus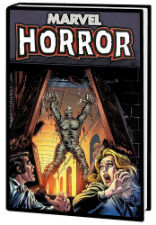 While many of Marvel's 1970s horror mainstay comics like Tomb of Dracula, Werewolf by Night, Man-Thing, Son of Satan and The Frankenstein Monster have already been collected in either Omnibus or Classic collections there's a lot of creepily cool but more short-lived Seventies material that hasn't. Much of that is being brought together this week from a variety of sources in this Marvel Horror Omnibus.
At well over 1300 pages this is a monster of a book in more ways than one. It compiles the Living Mummy series from Supernatural Thrillers, the Zombie stories from Tales of the Zombie, and the sporadic appearances of cult characters like The Scarecrow, the Golem, Modred the Mystic, Brother Voodoo and others. While some of this work is more pulpy fun than narrative genius there are still a number of gems here, particularly that very first Scarecrow appearance from Dead of Night #11 by Scott Edelman, Rico Rival and Glynis Wein. Buy now and you just may finish the book before Halloween…
Anthology – Various creators • Marvel Comics, $150.00
– Andy Oliver
Ms. Tree Vol. 1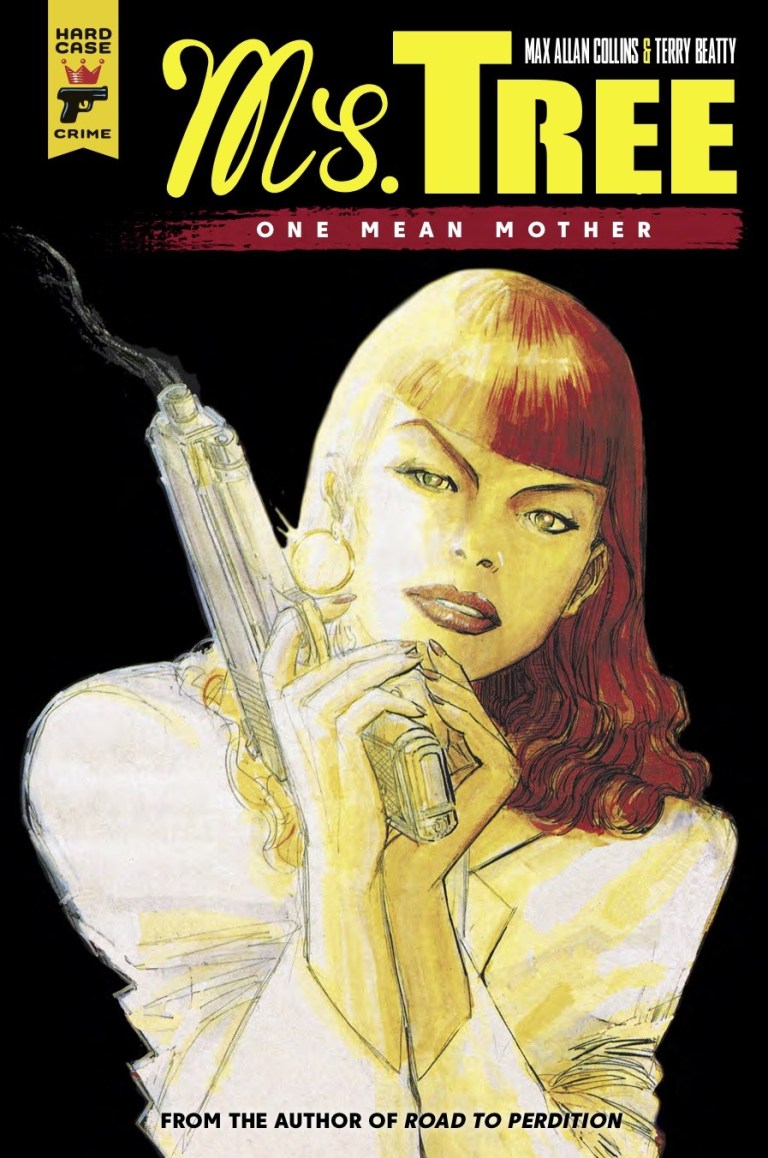 I just can't resist a hard-boiled detective story, and Max Allan Collins is a modern master of the genre. So I was more than pleased when I learned that Hard Case Crime/Titan were going to collect his 1980s Ms. Tree stories.
From the publisher: "The collected casebooks of famed '80s private eye, Ms. Tree! The creation of award-winning crime writer Max Allan Collins and legendary pulp artist Terry Beatty, Ms. Tree was shocking in the '80s and remains strongly relevant today. When her private detective husband is murdered by the Muerta crime family, Ms. Tree takes over the business—and his last case—as a cold, calculating, and tough as nails PI! This first volume collects five classic Ms. Tree stories, plus the rare Ms. Tree prose story 'Inconvenience Store.'"
Yes, it will have an '80s aesthetic—these are collections of previous works and not re-imaginings of the originals—but it will also have all the compelling components of a terrific PI story that modern noir fans will adore.
Max Allan Collins (W), Terry Beatty (A), Denys Cowan (CA) • Hard Case Crime/Titan, $24.99
– Karen O'Brien
The Phoenix #400
While The Phoenix's weekly schedule means it comes out between instalments of our weekly staff picks if you're lucky there may still be copies of the impressive 400th issue in your local store! In the words of The Phoenix's website the line-up for this anniversary includes: "our very first Collector's Edition Story Cover (The Scorching of Altea), our fantastic Star in a Comic Winner's submission: Mungus Fungus and the Gninja Gnomes, Gorebrah, Bunny vs Monkey, Super Animal Adventure Squad, Hilda Competition, Squid Bits, Legacy and much more!"
The Phoenix has become such an important UK comics institution over the last few years and is the perfect entry point for younger readers wanting to explore the possibilities of the form further. Earlier this year we celebrated its achievements and the artists who have worked on it (including  Gary Northfield, the Etherington Brothers, Sarah McIntyre, Jim Medway, Kate Brown, Garen Ewing, Jamie Smart and Jess Bradley) in our '3 Reasons Why You Need to Read…' series. In the same week that The Beano reached #4000 it's a reassuring time indeed for UK kids comics!
Anthology – Various creators • David Fickling, £3.25
– Andy Oliver
Americana (And the Act of Getting Over It.)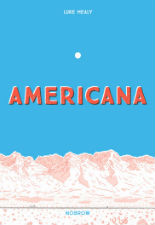 Luke Healy's last graphic novel Permanent Press from Avery Hill Publishing was a tour de force of parallel narratives and meta commentary that played with multiple presentational approaches in a volume we described as "entertainingly self-indulgent and carefully insightful ."
Healy's latest comics offering Americana (And the Act of Getting Over It.) is published by Nobrow Press and is an autobio accoung of his attempt to walk the length of the US West Coast; a journey of self-discovery that combines travelogue and Healy's reflections on his own practice. We've described Healy as "one of the most exciting newer prospects in comics" in the past and Americana is set to take him up to the next deserved level of recognition. Those wanting to meet the artist will be pleased to know he's signing at the Hackney Comic + Zine Fair at the Nobrow Press table on September 8th between 1pm and 2pm.
Luke Healy (W/A) • Nobrow Press, £16.99
– Andy Oliver
Grass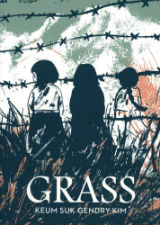 This true story saw creator Keum Suk Gendry-Kim work with its subject Lee Ok-sun to bring her story to the comics page. During the Second World War Korean Lee was forced into sexual slavery by the Japanese Imperial Army. Gendry-Kim's interviews with Lee form the basis of this book and detail how her experiences shaped her.
Beginning in her childhood and moving through the Japanese occupation and the war, this graphic biography emphasises Lee's strength in facing adversity and is translated from Korean by Janet Hong. A challenging but vital read hitting the shelves this New Comic Book Day.
Keum Suk Gendry-Kim (W/A), Janet Hong (T) • Drawn & Quarterly, $29.95
– Andy Oliver
The Tenderness of Stones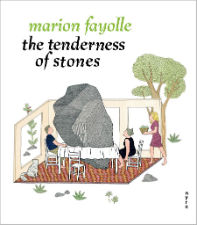 Graphic medicine by way of sequential visual metaphor, Marian Fayolle's The Tenderness of Stones details the lives of a family as they watch the father slowly being disassembled as piece by piece his existence is whittled away.
This reflection on mortality, grief and acceptance with its fantastical allegorical approach comes to us via the ever reliable New York Review Comics who, as we keep saying here at BF, really are bringing some quite astonishing uses of the form from across its history to wider audiences. Fayolle is described as "one of the most innovative young artists in contemporary comics" in their pre-publicity. A claim that is ably backed up by the preview pages for The Tenderness of Stones on show here.
Marian Fayolle (W/A), Geoffrey Brock (T), Dean Sudarsky (T) • New York Review Comics, $32.95
– Andy Oliver