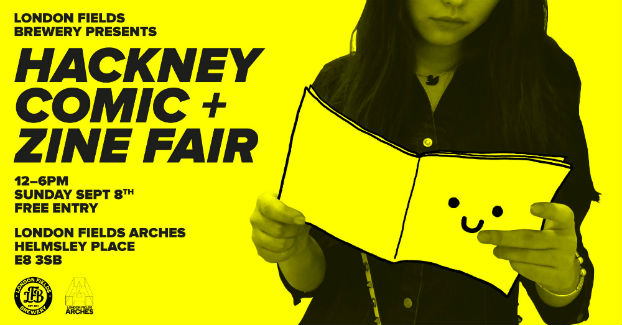 If you've been anywhere near comics social media today then you will no doubt have seen the outpouring of love for yesterday's first Hackney Comic + Zine Fair and its organiser Joe Stone (also, of course, one of our 2019 Broken Frontier 'Six Small Press Creators to Watch'). Thoughtfully curated, carefully located and with a pre-publicity campaign that was machine-like in its well-oiled efficiency this was a very special day of genuine supportive comics community at London Fields Arches in Hackney.
Creators, publishers, activists and punters came together in what was one of the most celebratory occasions I've had the pleasure to attend in all my many, many years of writing for BF. And perhaps most importantly this was a day when great work found new readerships. It was very obvious that this was a fair that had drawn in a far wider audience than the usual diehard regulars and the room Broken Frontier was tabling in was certainly packed all day.
For once I'm going to shut up and rather than write an extensive festival report I'm going to let the pictures below speak for themselves. They exude a sheer sense of joy that is far more eloquent in its communicative power than anything I write here could possibly be. We also have 25 HCZF reviews and interviews here for those wanting to catch up.
Thank you Joe! We're going to be talking about this one for a very long time…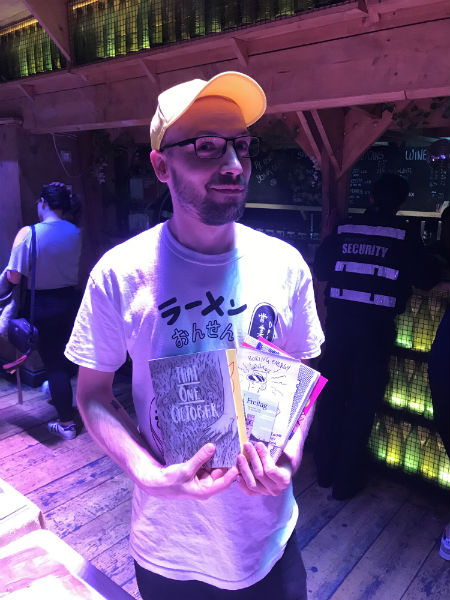 The hero of the day – Hackney Comic + Zine Fair organiser Joe Stone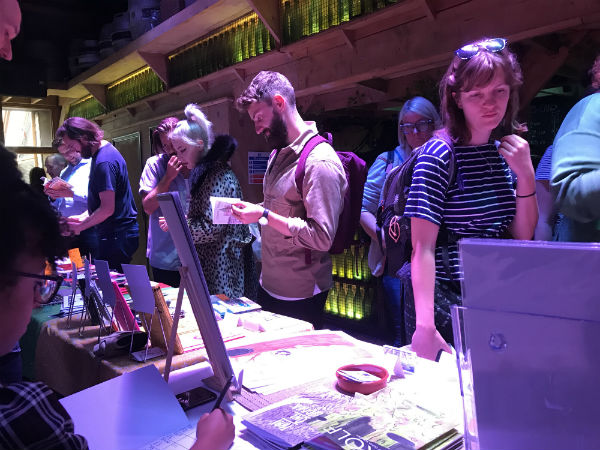 Punters start arriving in East London…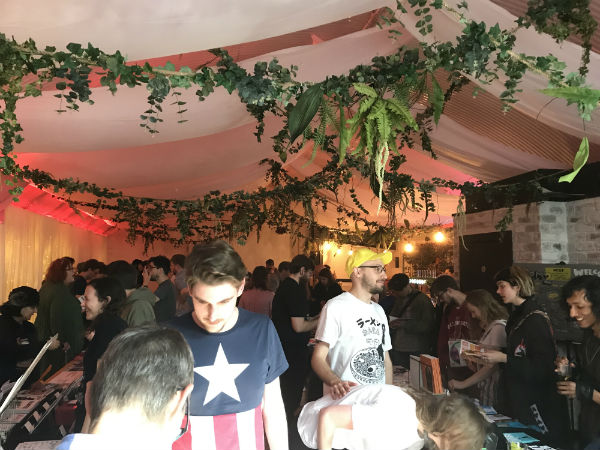 A heaving Room 2 with Joe Stone and WIP Comics at the forefront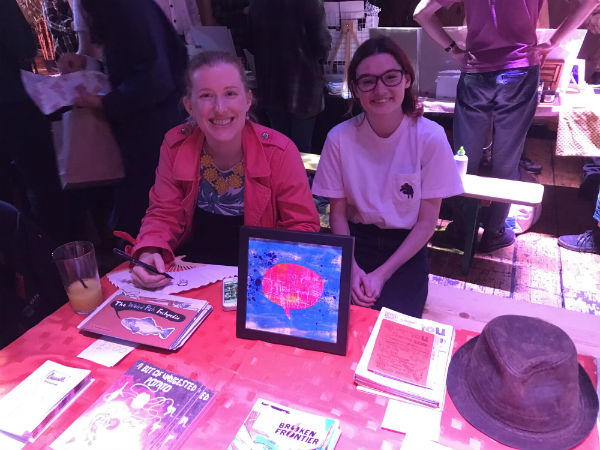 Broken Frontier's Jenny Robins and Holly Raidl at the BF table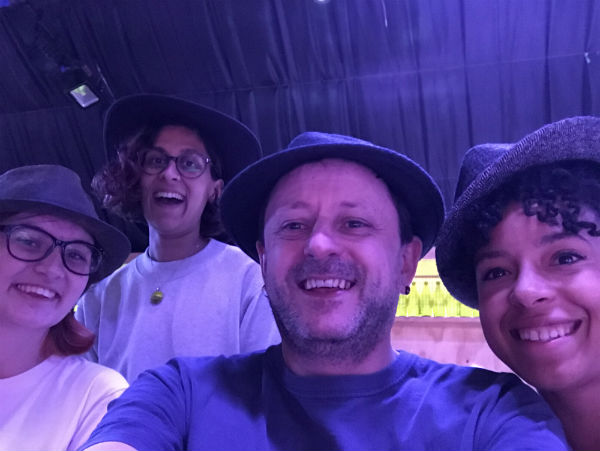 Hat-based japery from Holly Raidl, Aleesha Nandhra, Andy Oliver and Olivia Sualdea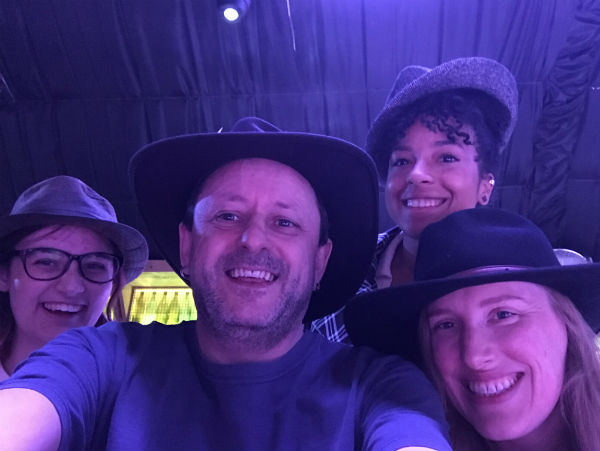 Broken Frontier remaining on-brand with Holly Raidl, Andy Oliver, Olivia Sualdea and Jenny Robins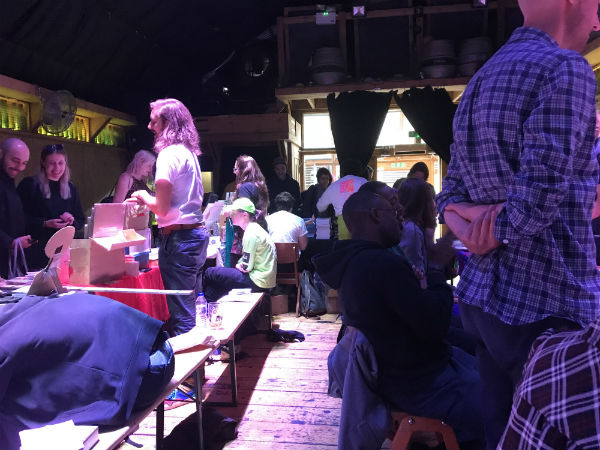 A view from behind the exhibitor tables in Room 1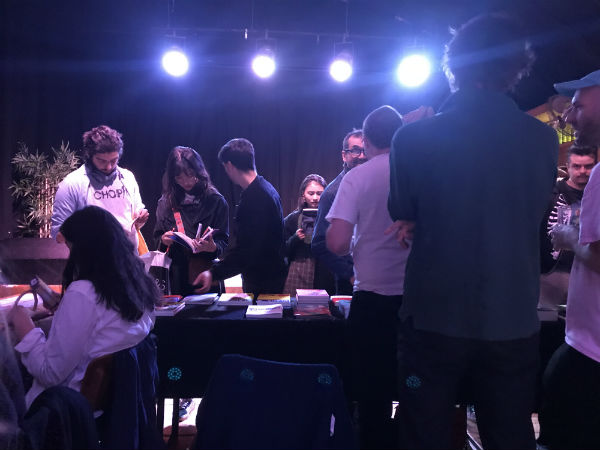 Looking out from the Breakdown Press table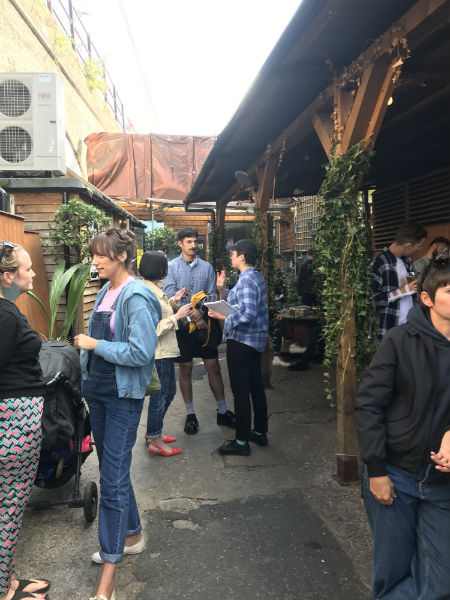 The courtyard proved a popular space for enjoying those London Fields Brewery beers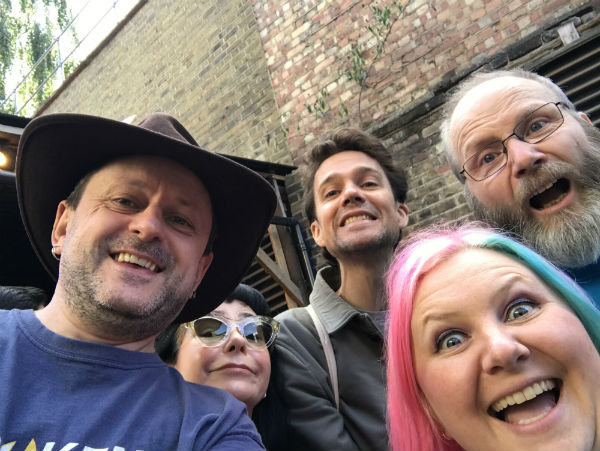 Veterans of the London indie comics scene – Andy Oliver, Megan Donnolley, John Miers, Sally-Anne Hickman and Sean Azzopardi
2019 Broken Frontier 'Six to Watch' artist Aleesha Nandhra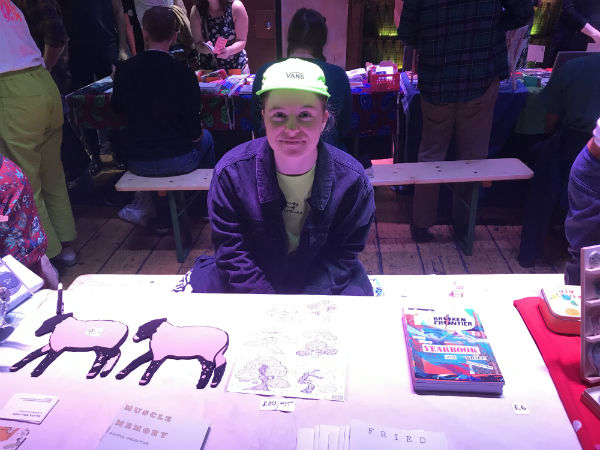 2017 Broken Frontier 'Six to Watch' artist Olivia Sullivan whose excellent Fried Milk sold out at HCZf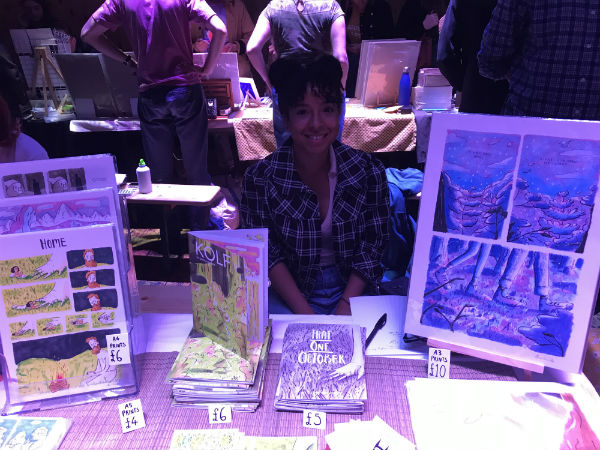 2019 Broken Frontier 'Six to Watch' artist Olivia Sualdea